News
Meet new CHBS Associate Dean - Doug Hochstetler
---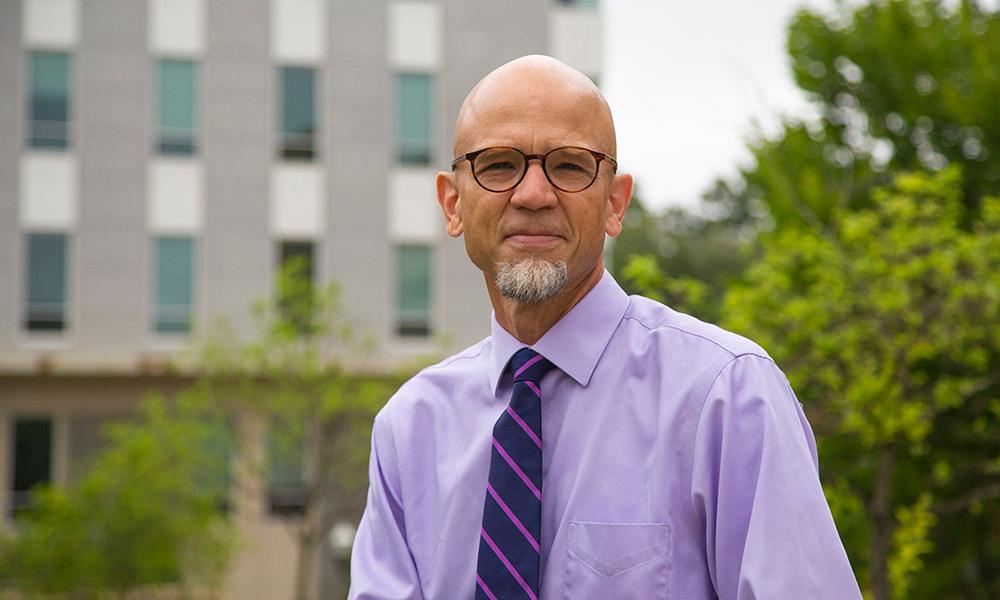 By: Creative Services Staff
Long before Doug Hochstetler was hired as associate dean of the College of Health and Behavioral Studies (CHBS), he called Harrisonburg his home.  Not only did his career in higher education begin across town in the physical education department at Eastern Mennonite University, but he met his wife Heidi who also worked there at the time.  After marrying, they remained in the area until the opportunity arose to join the faculty at The Pennsylvania State University, Lehigh Valley campus.  He most recently served as their Director of Academic Affairs for the last three years.
The position of associate dean for CHBS intrigued him. "I was attracted to the high-quality academic programs and impressed with the genuine and welcoming faculty, staff and administrators I met through the interview process." Hochstetler explained. 
Even though the interviews were held via WebEx due to the COVID-19 pandemic he felt comfortable with the process thanks to the efforts of the search committee chair and former associate dean Paula Maxwell.  "She was fantastic. She helped set up kind of a trial run, just to make sure everything was okay.  I didn't feel any undue pressure because of the technology."
Hochstetler is happy to return to the area.  Recognizing that the current HBS building is built on the site of the former Rockingham Memorial hospital he mentions, "Actually our first two kids were born almost exactly right where I'm sitting now. It's really neat to be able to come back and be in the community again."
He looks forward to working alongside the other associate deans. "Kevin Apple and I will split up a number of various responsibilities such as curriculum, faculty development, accreditation, student success, and so forth. My first task will be to better understand and learn about JMU and the college, which will involve getting to know the many people around the university.  Following that, I'm eager to help advance the overall mission of the college in any way I can."
Hochstetler brings a long list of professional accomplishments to the position including recently editing a book of collected essays focused on endurance sport and American philosophy and wrote two chapters as part of this work.  A few other accomplishments include receiving the Distinguished Scholar Award from the National Association of Kinesiology in Higher Education.  He also served as editor of that organization's academic journal (Quest) for three years. 
During his leisure time he enjoys spending time with his family which includes his wife and four teenage and young adult children. Other favorite activities include running half-marathon races, traveling and reading.  He is an experienced biker, having crossed the United States twice on bicycle with the support of a group called Wandering Wheels.  "The first time we started from Long Beach, California, we made our way through the south, and we ended in Brunswick, Georgia, and the next year they took the northern route, and started in Lincoln City, Oregon, went through the upper Midwest and finished at Rehoboth Beach, Delaware."
Just for fun...
Chocolate or vanilla?
Chocolate
Dogs or cats?
Dogs (we have 3)
Cilantro – yes or no?
Not a big fan but I'll eat it
Favorite sports team?
Minnesota Twins
Summer or Winter?
Summer
Purple or Gold?
Purple
Beach or Mountains?
Mountains