News
The Poverty Simulation impacts student perspectives
---
By: Sara Banton
Creative Services Student Writer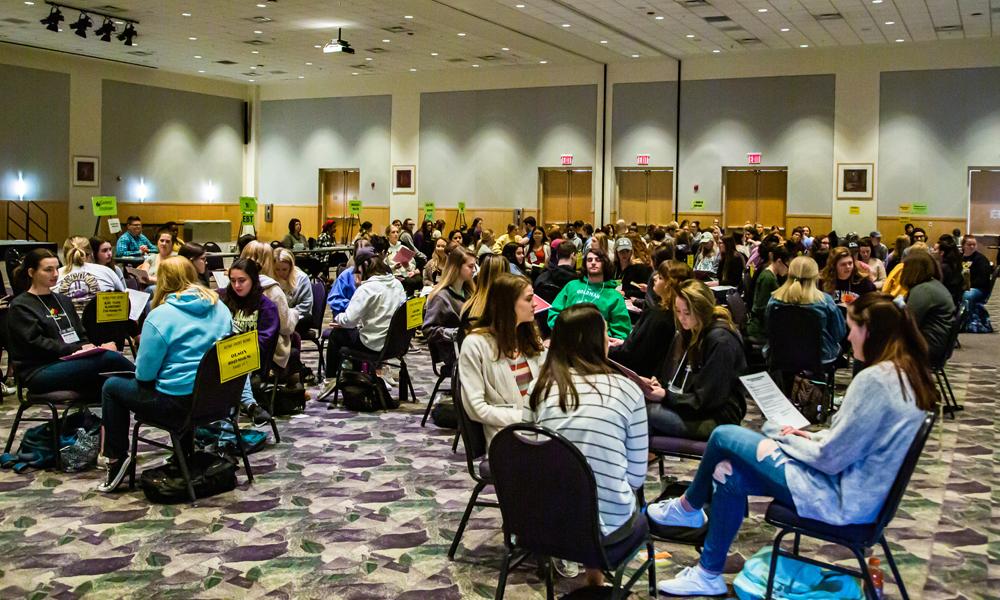 JMU's Institute for Innovation in Health and Human Services' (IIHHS) organizes the Life in the State of Poverty Simulation six times each year for health and human services majors and education majors. Approximately 300 students attend each semester as a requirement of a course in which they are enrolled. It is an opportunity for students to gain a deeper understanding of the challenges faced by those in poverty and the multiple factors that contribute to poverty in our communities. Students are placed in "family groups" to simulate living in poverty while interacting with a variety of resources and services, from social services to bill collectors.
Social work alumna Allison Fitch ('12) participated in the simulation almost ten years ago and still reflects on her experience in her current role in the Adult Protective Services unit at the Fairfax County Department of Family Services.
"There are many things about day-to-day life that I take for granted," Fitch said. "I have stable housing, employment and transportation. The simulation provided an example of what life may be like for some of our families."
Fitch said that she often keeps the experiences from the poverty simulation in mind when advising her clients. She works with them to consider alternative services or resources that may result in better service delivery for medical care.
"The poverty simulation is a great example for students to have an idea about working with lower income or rural families and what challenges they face and the stress that they endure," Fitch said. "Many families have to make difficult choices every day."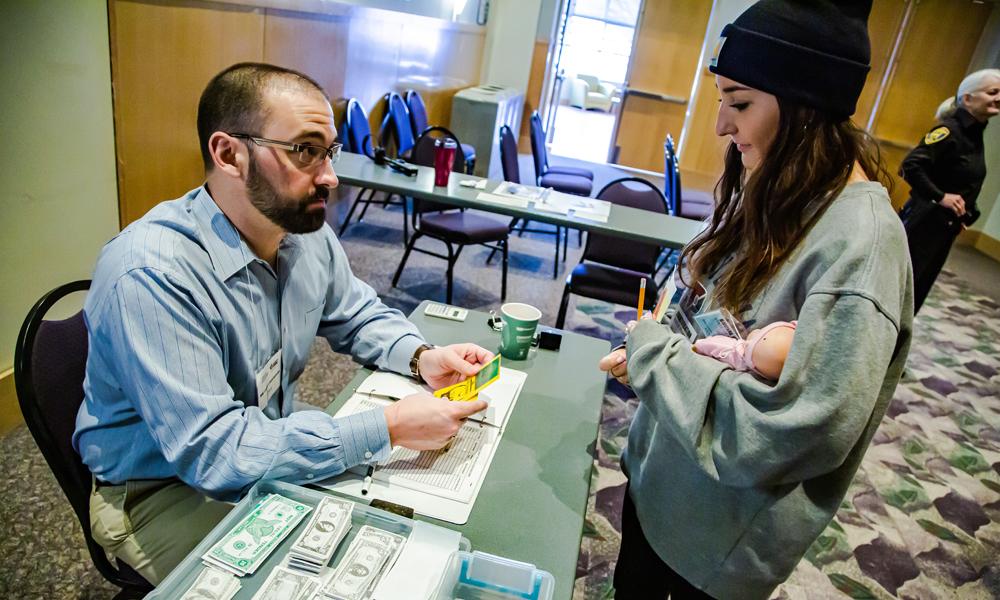 Community members, faculty and graduate students volunteer for the 15 simulation roles, which include loan collectors, mortgage and utility providers, employers, inter faith services, police officers and teachers. 116 students from the College of Health and Behavioral Studies and the College of Education participate each day. Professors assign participation in the simulation as part of the students' coursework and prepare students for the experience and debrief with them afterwards.
Kim Diggs, a current social work student, participated this year and believes that the simulation can be an eye-opener for students. At the simulation, Diggs was placed in a family group that consisted of an unemployed mother, a father who worked, a grandmother on disability and a daughter in high school who worked full-time. Diggs played the role of the daughter. The event simulated four weeks in poverty, during which the family had to get food, go to work and pay bills with their available resources. "We discovered that this was not an easy task," Diggs said.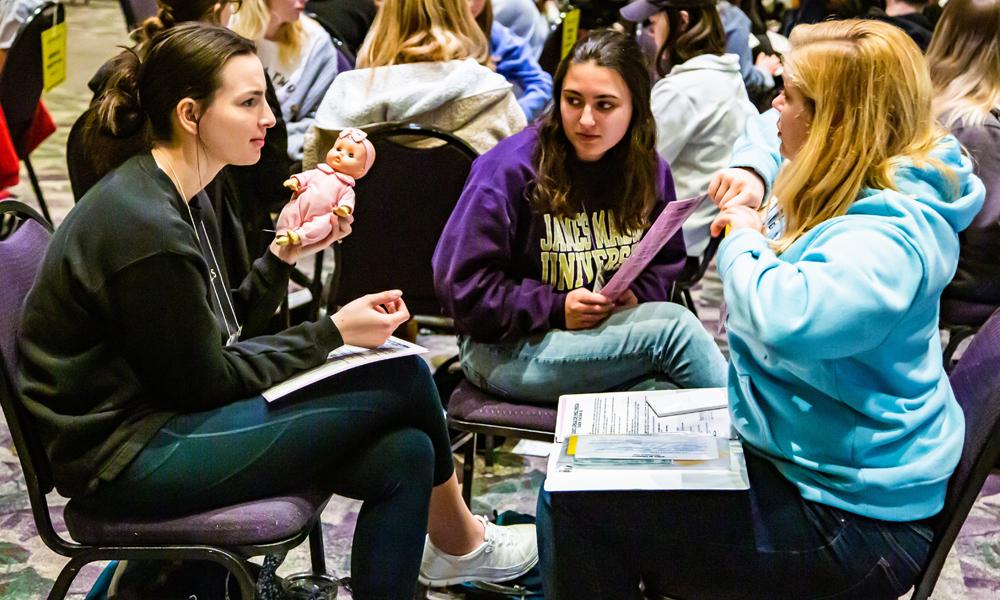 The family groups are purposely interprofessional, allowing students from different majors to collaborate as they address the issues they face in the simulation. Emily Akerson, IIHHS Associate Director for Clinical and Interprofessional Programs, said students also learn that life in the state of poverty is difficult and complex. Multiple perspectives are needed, including a deeper understanding of the experience of individuals and families, as well as an understanding of the systemic and policy issues that contribute to poverty. Students representing majors from the College of Health and Behavioral Studies and the College of Education learn that interprofessional teams are essential to be able to respond in effective ways to families experiencing life in the state of poverty. 
"The goal is to promote awareness, and to gain a glimpse of what some of the struggles are for people in poverty," Akerson said. "We emphasize that this is only a simulation. It does not represent what a person in poverty truly feels or experiences."
Akerson has been impressed with the students' eagerness to get involved and to respond to challenges they see in their communities.
"They are being the change they wish to see and I'm excited about that," Akerson said. "As they and we partner with our communities and across disciplines, there's no limit to what can be accomplished in our communities. Our students have the energy and vision to take that on."