News
Social work and psychology students make CareerTREK
---
By: Brittany Bell
Creative Services Student Writer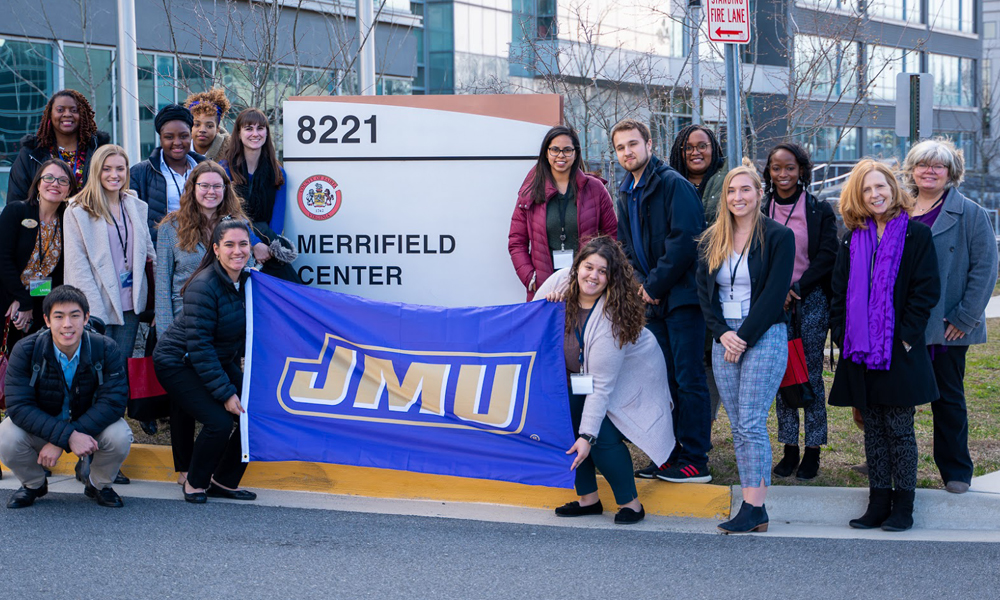 Choosing a career path can be a difficult decision, but JMU's Career and Academic Planning (CAP) office provides opportunities for students to explore and determine their best choice. Earlier this semester, CAP hosted a CareerTREK for social work and psychology students to visit Fairfax County and learn about potential jobs in the area.
"It's a really cool experience, [students] get to actually see people who are working in the fields they might see themselves in in the future," said Laura Hickerson, assistant director of employer engagement for CAP.
The first stop was the Fairfax Government Center where the students learned about opportunities available in the public sector. According to Hickerson, students were surprised to learn how many jobs exist outside private practice. While there, a human resources representative provided tips on applying for government jobs and walked the students through the application process.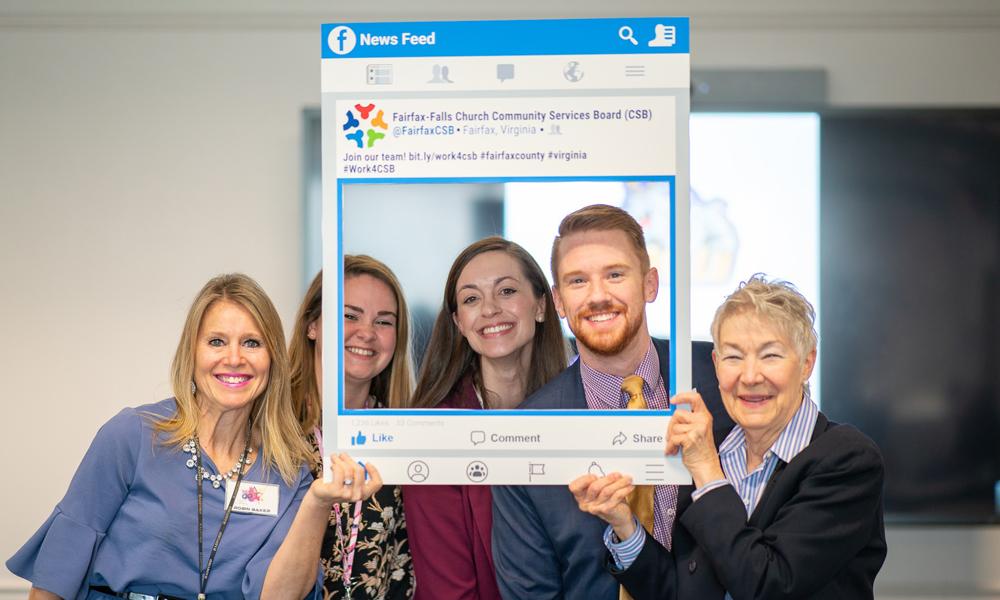 Later in the day, students visited the Merrifield Center, a facility dedicated to mental health care for children and adults. During their tour, staff members described their positions at the center. The students met the heads of the men's and women's therapy groups and representatives from the emergency department.
"This trip was such a great opportunity to see what kinds of jobs are out there for those wanting to pursue a career in mental or behavioral health," said psychology student Rachel Stewart. "It was also helpful to understand the types of jobs available for those with just a bachelor's degree and with a higher degree."
Events like CareerTREK are beneficial for students to see real jobs and roles available within their field. While CAP has hosted several CareerTREKs this year, this trip was the first for social work and psychology students. The students enjoyed seeing opportunities in Northern Virginia and realizing how attainable they were. 
After the tour, a reception was held allowing students to ask questions and have conversations with employees who were also JMU alumni. The students agreed that talking with current professionals helped them understand the different aspects of working at the center and what they could expect from a future job.
"This put a lot in perspective for me, especially since I graduate in May," said social work student Kadedra Vaughan. "This was my first educational experience with a potential employer, and I appreciated the opportunity."