News
CHBS Dean organizes PPE collection for healthcare workers
---
By Creative Services Staff Writers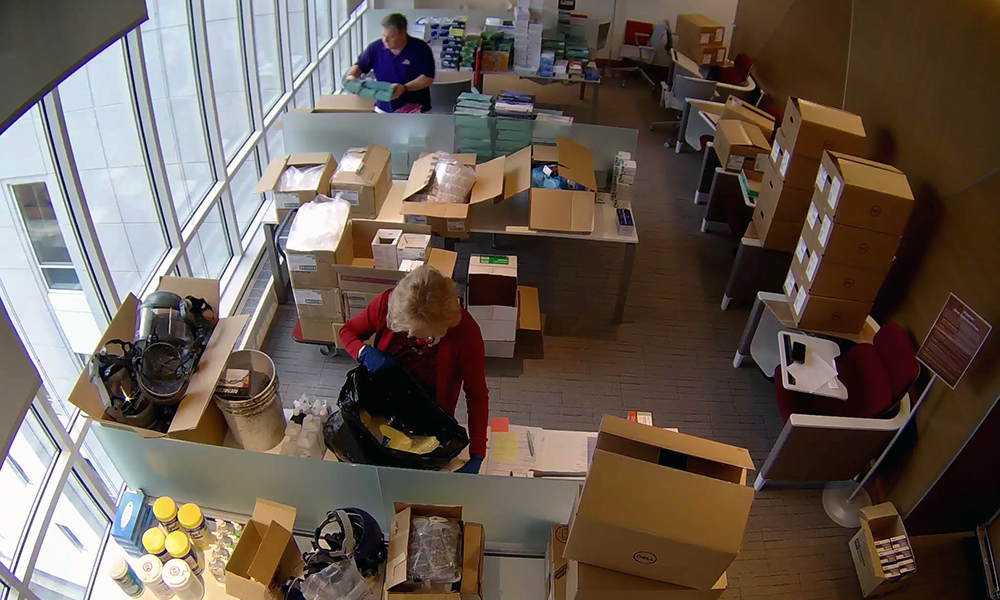 Community engagement and service is an integral part of the culture of the College of Health and Behavioral Studies (CHBS).  In the face of the COVID-19 pandemic, a community partner recognized a need to address the shortage of personal protective equipment (PPE) for local healthcare workers and asked CHBS Dean Sharon Lovell for help soliciting donations of available supplies.  After obtaining approval from university leadership, she reached out to academic unit heads and other deans to see if they had any surplus protective gear that could be donated. 
CHBS, the College of Visual and Performing Arts and the College of Science and Math all participated in the collection effort.  Lovell commented, "I'm so pleased that everyone has wanted to help. I've had all sorts of people volunteer to help with donations. And everyone has been very generous."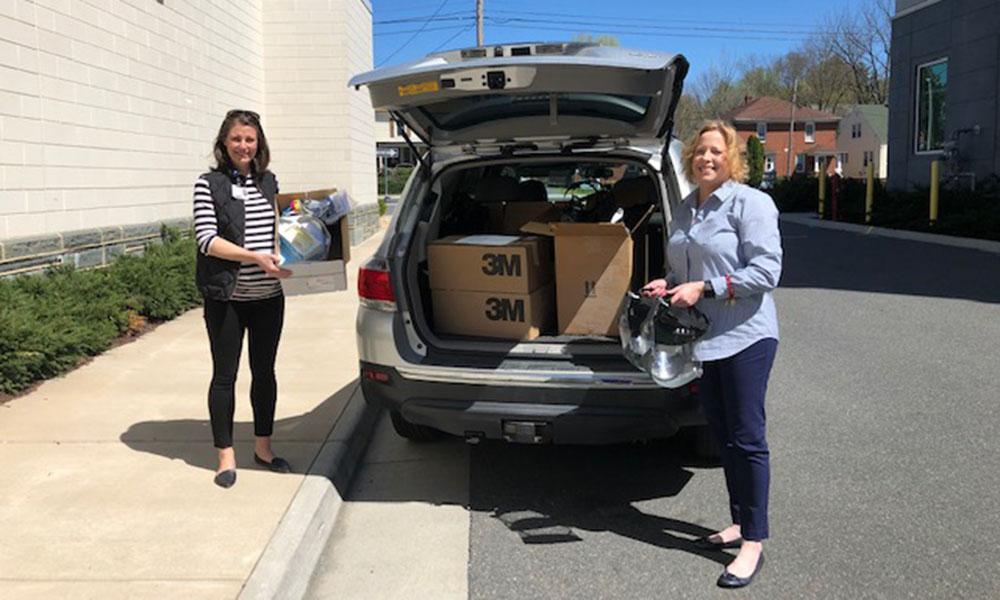 The equipment was distributed to a variety of places including the Sentara RMH Medical Center, the Harrisonburg-Rockingham Free Clinic, Augusta Health and Harrisonburg Family Practice.  Supplies were also delivered to two local nursing homes- Virginia Mennonite Retirement Community and Harrisonburg Health and Rehabilitation Center.  The donations arrived at an opportune time – one physician remarked that these supplies would enable their office to stay open.  Previously they only had enough PPE to continue seeing patients in person for two more days.
The drive gathered a significant amount of gear including protective gowns, sanitizing wipes and cleaners, masks, face shields, antiseptic supplies and gloves.  In particular nearly 500 of the much-needed N95 masks were distributed.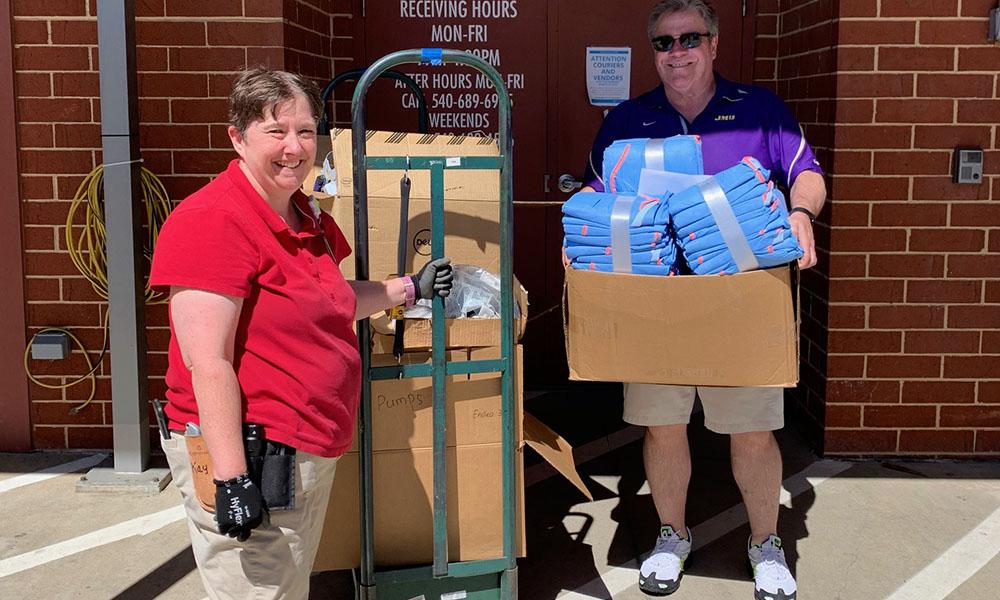 Anyone who has unused PPE that they would like to contribute is encouraged to contact Sharon Lovell.  "I'm still hearing about needs in the community, so I might be able to direct donations to sites that could still use some gear.", Lovell explained."
During these unusual and trying times the JMU community has pulled together to help the wider local community.  Lovell reflects, "I'm so inspired by the generosity of people in this college and across campus. That's the main thing - it's been really heartwarming to see how much people care about each other. It's not a surprise but it's still heartwarming."