News
Counseling student receives grant to attend professional conference
---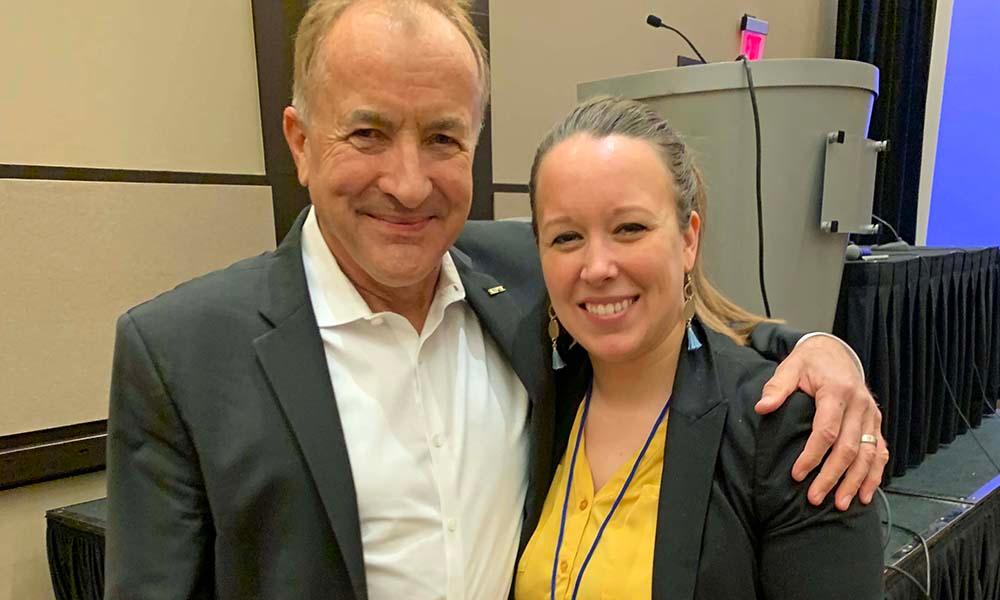 By: Brittany Bell
Creative Services Student Writer
In the field of psychology, topics such as race, toxic masculinity and feminism can be seen as taboo or triggering, with conversations about them sometimes avoided. Clinical mental health counseling student Melisa Kee had the chance to explore these topics in depth while attending the Heterodoxy in Psychology Conference at Chapman University this January.
The Heterodoxy in Psychology Conference aims to provide an interactive exchange of research and ideas on heterodox or taboo subjects within the practice of psychology. Through keynote speakers, panel discussions and debates, students and practitioners alike were encouraged to explore how our social environment affects mentality. After receiving a full travel grant provided by the conference organizers, Kee flew to Orange, California to attend.
"I didn't really have any interest in heterodoxy before, but the more I looked into it, it basically talks about how politics and the social climate all affect the clients we work with," explained Kee. "I think the way that politics is talked about nowadays does affect how an individual sees the world around them. That's why I felt like it would be interesting to explore."
Kee found the discussions to be one of the most valuable parts of the conference. Panel sessions included people with different beliefs on a subject presenting their professional opinion on the matter. She enjoyed how relatable the sessions were and how sensitive topics became open to discussion without fear of judgement. 
"There were times where it got pretty heated because people had very strong viewpoints, but after the session was done, I didn't feel like the environment was hostile or tense," said Kee. "It felt exciting, it felt like, 'Oh, that really made me think.'"
One of her favorite panel discussions was on how race, gender, and socio-economic or environmental factors influence the topic of IQ. Another was a discussion on toxic masculinity and the unrealistic expectations put on men by society. Kee already had strong feelings on these subjects and was surprised by her reactions to the conversations.
"It was interesting to hear from other students that weren't as affected as I was by the topics because I disagreed with a lot of things that were brought up," said Kee. "It was interesting to think about how a lot of other students in our program may have similar feelings, but other universities might teach it in a different way."
One of the biggest takeaways from the conference was the importance of creating an inclusive environment where people are open to talk about difficult subjects without bias.
Kee agrees that her experience at the conference was enlightening. Receiving the travel grant was a surprise to her since she had no previous experience in heterodoxy, but she was happy for the opportunity to learn more and expand her views.
"It's really important for us as mental health professionals to be aware of our own biases and of what things are motivating or triggering for us so we can be in control of our own emotions," said Kee. "The conference highlighted that if we're going to make any kind of change toward what kind of cause we have, it's important for us to be able to discuss these topics in a way that everyone feels heard."