College of Health and Behavioral Studies
OT alums publish study on girls' development through adventure-based sport
---
By: Sara Banton
Creative Services Student Writer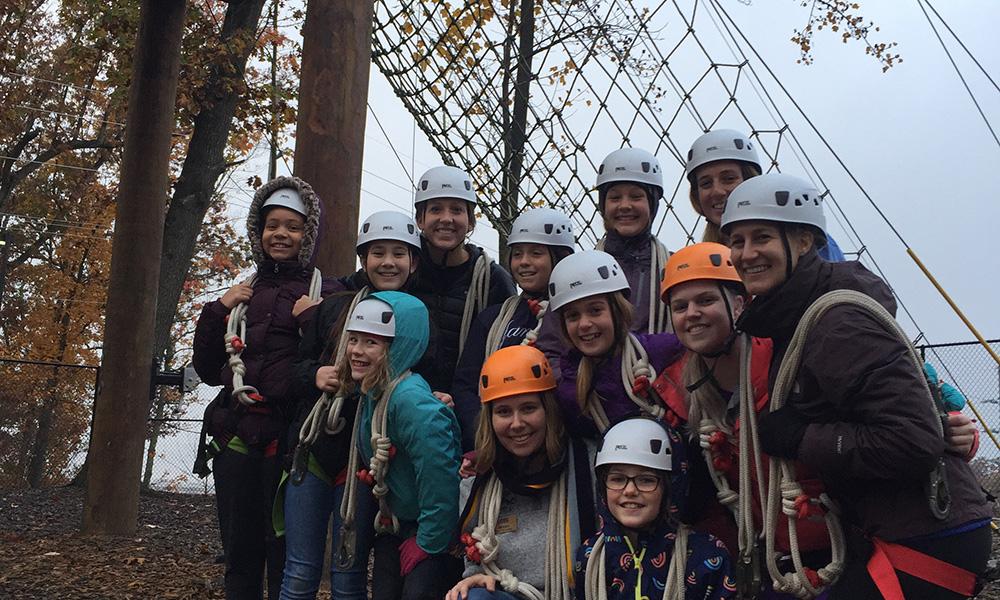 Two graduates of the Master of Occupational Therapy (M.O.T.) program recently saw their names listed as authors in a professional journal for the first time. After conducting an 11-week study, Jeanine Kaplan ('18M), Bailee Hubert ('16, '18M) and their research adviser, professor Liz Richardson, submitted their findings to the Journal of Outdoor Recreation, Education, and Leadership. Their research, entitled, "An Investigation of Social Development and Demonstration in Preadolescent Girls within the Context of an Outdoor Adventure-Based Setting," was selected for a special issue that focused on girls' and women's outdoor experiences.
The research followed seven girls, aged 10 to 12, as they navigated the high-ropes section of UREC's TEAM Challenge Course. The observations determined whether the subjects' adaptation strategies matured over the 11 weeks. "We were specifically looking at social interactions among the girls and how the interactions evolved over the course of the program," Hubert said. "We were observing their approach mechanism to interacting with each other: were they mature and adaptive approaches, or were they displaying maladaptive interactions?"
They found that social demonstrative tendencies, or social interaction with the goal of obtaining status and avoiding being perceived as incompetent, was more prevalent during the initial weeks of the observation. However, social development tendencies, as in the strategy characterized by a focus on new learning and personal growth while deepening relationships with others, was displayed more toward the end of the 11 weeks.
Mady Pillow, another graduate of the M.O.T. program, helped conduct research with Kaplan and Hubert but was unable to participate in writing the manuscript. While looking for a research topic, the three realized that they shared a common interest. "We all value exercise, being outdoors and physical challenges, and how that can affect how you work with other people," Kaplan said. Additionally, Hubert was a student athlete and Richardson's research interest is in nature-based interventions.
They used research conducted by a group of students from the M.O.T. program the year before as a base for their own research. Richardson had also served as research adviser for the first group. "We always encourage students to continue a line of research that's already been started because it allows them to be familiar with what some of the challenges were and to build the existing data and results," Richardson said.
However, submitting their research for publication presented a few obstacles.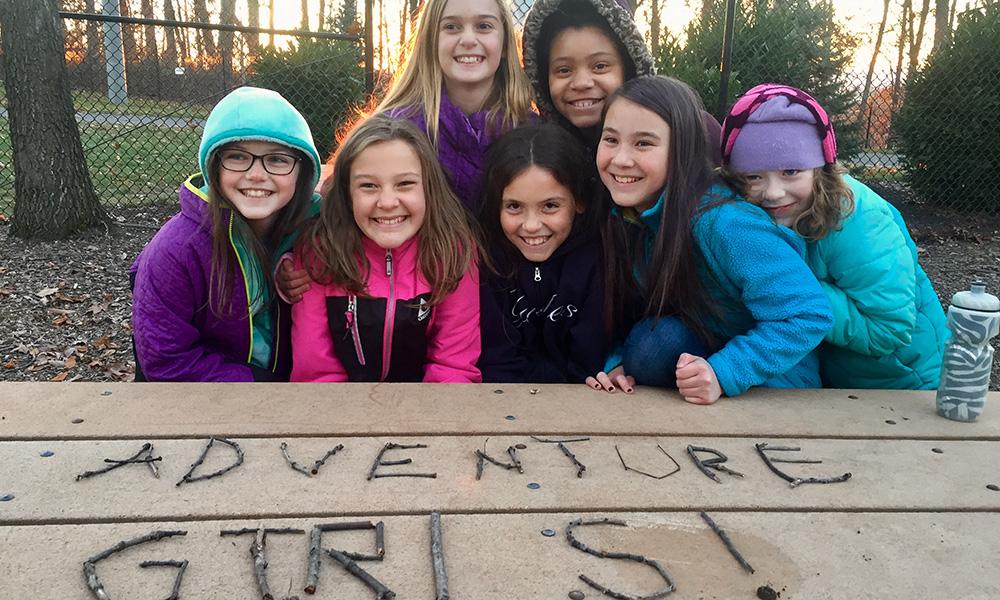 "The biggest difficulty was life," Kaplan said. "Life doesn't stop just because you're publishing research." While in the process of publication, both Hubert and Kaplan were in clinical rotations and starting full-time jobs. Hubert was also moving, Kaplan getting married and Richardson earning her Doctorate of Occupational Therapy.
Trying to collaborate and publish research while in different places required a lot of commitment. "I haven't seen them since I graduated," Kaplan said. "We did this virtually."
Using conference calls and Skype, they decided on tasks to be completed before their next meeting. "Everyone brought a different set of strengths to the table and it created great team dynamics and balance," Hubert said. "I am so grateful to have been able to work with them through this whole process."
Though the process was lengthy, it was worth it.
"I think it's always good to have something like this on your resume," Richardson said. "It's definitely a sign of persistence because going through that process is not easy."