News
Nursing student selected for national FFA position
---
By: Sara Banton
Creative Services Student Writer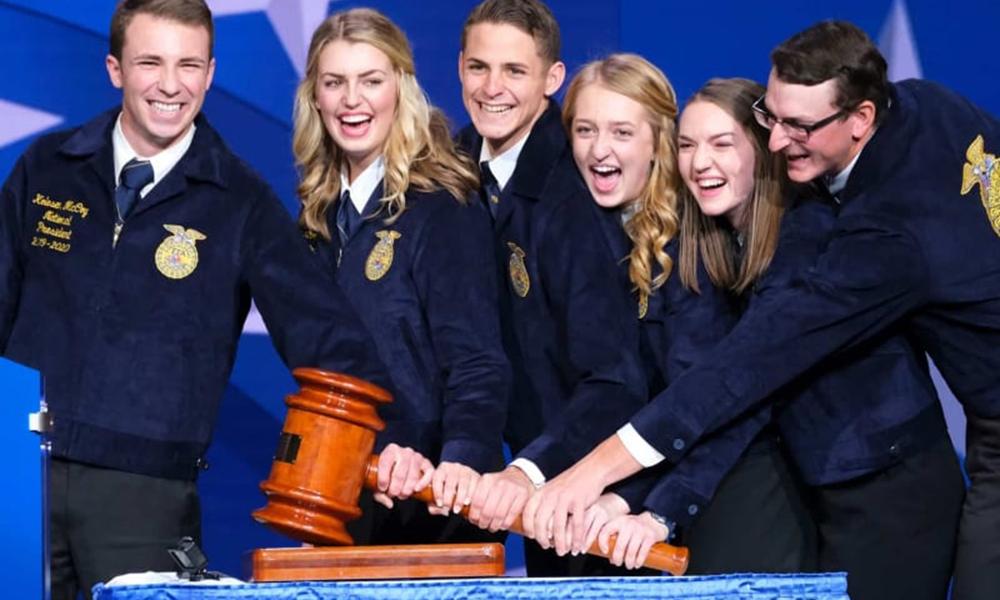 As the third generation of farmers to grow up on her family's farm in Botetourt County and joining the National FFA Organization in sixth grade, Tess Seibel has been immersed in agriculture her entire life. After high school, she took a gap year to serve as the Virginia State FFA President before coming to JMU to study nursing. Recently, Seibel was elected to another position in the FFA, this time to serve as the Eastern Region Vice President—one of just six national positions in the organization of over 700,000 members, and as the first person from JMU to serve in this position.
Seibel originally planned to study plant science, but after taking a biology class in high school, she realized that she preferred anatomy to plant science. "I came on a campus tour of JMU and went through the nursing department and really felt like that's where I was being called to," Seibel said.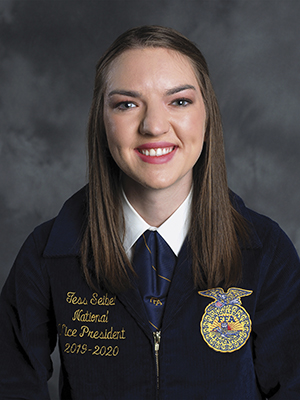 Seibel's mother graduated from JMU in 1996 with her BSN. All four of her mother's siblings also attended JMU. So, when Seibel decided to pursue nursing, she said that JMU just seemed like a natural fit. She was accepted into the nursing program and scheduled to start in spring 2020, but after being elected to the national FFA position, she has since deferred her acceptance and will start in the nursing program in spring 2021.
Seibel hopes to one day combine her background in agriculture and interest in nursing to work as a rural nurse practitioner. "I can help serve those communities and be that bridge between their lifestyle and what they need," she said. "I can help serve those people because I grew up on a farm, so I understand what they're going through and some of the challenges that people that live in those agricultural areas uniquely face."
Over the next year, Seibel will travel 100,000 miles around the country, advocating for the importance of the FFA and agricultural education through her position. In January, she will travel to Japan with the other national officers to learn about the Future Farmers of Japan program, gaining a better understanding of Japanese farm operation and global agriculture.
When Seibel starts the nursing program in spring 2021, she plans to participate as a scholar in the Undergraduate Primary Care and Rural Education (UPCARE) program. UPCARE partners with the Valley Health Page Memorial Hospital in Page County. UPCARE scholars receive training in cultural competency, poverty and diversity simulation and addiction treatment strategies in hopes of increasing access to care and decreasing health disparities for underserved rural residents. "It will be a good way to start getting that experience with rural healthcare while I'm at JMU. I'm really excited that we have that opportunity," Seibel said.
Seibel will have taken two gap years before graduating from college, but this opportunity to gain more leadership and advocacy experience will help fuel her passion for agriculture and healthcare while traveling and learning more about rural communities.
"You really have to figure out what you're passionate about and pursue that," she said. "That may not look like going through the traditional path everyone else is going; for me, that looks a lot different. I've also realized that we have one life that we get to live, and if we find something that we're passionate about, we have to pursue that while we have the opportunity."