College of Health and Behavioral Studies
Research conference provides JMU attendees networking opportunity
---
By: Sara Banton
Creative Services Student Writer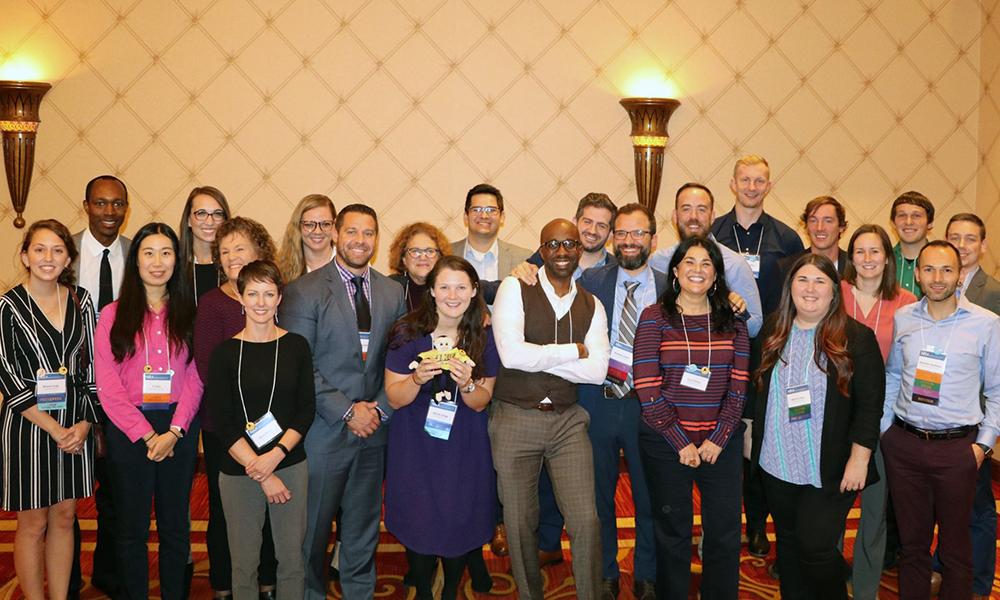 Conferences provide a great place to network, giving attendees the opportunity to meet others with similar interests or professions. For students, alumni and faculty in the graduate psychology's doctoral program in assessment and measurement, the Northeastern Educational Research Association (NERA) conference in October offered a chance for members of the JMU community from different backgrounds and programs to connect.
The Ph.D. in Assessment and Measurement (A&M) program prepares students for careers as psychometricians, assessment specialists and quantitative methodologists, among others. The NERA conference is for both new and experienced researchers, from all areas of education, to encourage and promote educational research.
October's conference was the first time Chris Patterson, a first-year Ph.D. student, attended NERA. He plans to return in the future, with hopes to eventually chair a paper session or join a committee to get more involved. "It was a great conference to network," he said. "The NERA community is very connected and person-centered. It was easy to connect with other researchers and talk about both research and personal things."
He wasn't familiar with NERA before coming to JMU, but understands the importance of conferences for networking. It was through networking at a conference almost two years ago that he learned about JMU's program, and now he is a student. "Going to conferences is essential for those who wish to be immersed in their field of interest at all levels of education," Patterson said. "Meeting others who are passionate about the same things you are can be so hard to find at times, and conferences are a great way to immerse yourself into a community where you can speak about your passion and others will understand where you're coming from."
Liz Spratto ('15M, '18Ph.D.) works on campus, in the Office of Institutional Research, where she manages and organizes university data. This was her sixth consecutive trip to the NERA conference and she presented a paper this year.
"NERA is a great conference because it's relatively small and intimate, so it's possible for the audience to interact with the presenters and ask questions," Spratto said. "It was great to talk with people after my presentation about each of my papers; many of them had good insights and suggestions, and that kind of exchange of ideas is what makes going to conferences so enriching."
Spratto also recognizes the significance of conferences for networking. "Networking, especially for job purposes, is all about getting people to know your name and realize that you do good work," she said.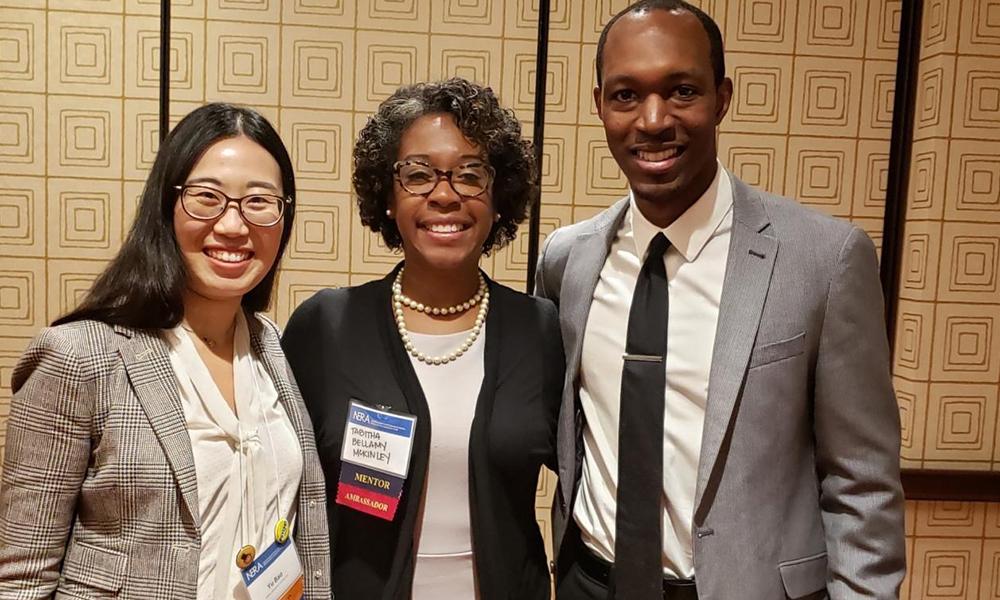 This conference was the first time Yu Bao, a graduate psychology professor, attended NERA as a faculty member, but she had attended before as a graduate student. "Shifting the role from a graduate student to a faculty member brings me more opportunities, more experiences, as well as more challenges at an academic conference," Bao said. "This change also allows me to help other graduate students with their academic life and career readiness."
At a previous NERA conference, a discussion with academic scholars helped her decide that her ideal career involved working as a faculty member at a university. She also built connections with JMU faculty and graduate students at NERA, which turned out to be helpful when searching for a job.
For this conference, having current students, alumni and faculty members of the Ph.D. in assessment and measurement program come together for an opportunity to not only network with others, but network with each other, created a valuable opportunity for all attendees.