CHBS faculty co-teach course on human trafficking
News
---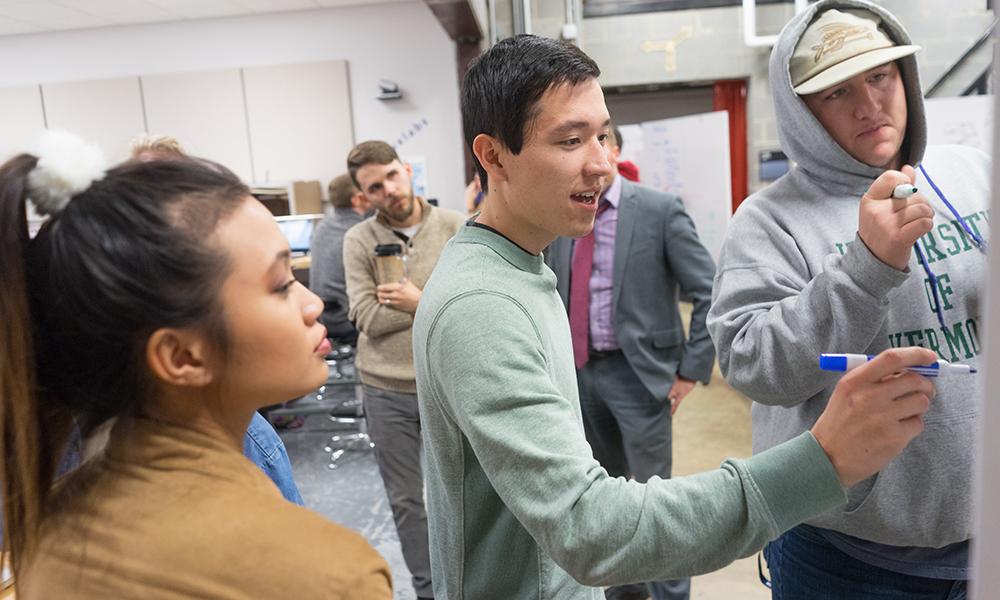 The International Labour Organization estimates that there are 40.3 million victims of human trafficking globally. This form of modern slavery is a multi-billion dollar industry worldwide. Seven professors from different disciplines, including nursing professor Erica Lewis and health sciences professor Katherine Ott Walter, are taking initiative to make an impact on this problem by co-teaching a spring 2020 course through JMU X-Labs called, "Community Innovations: Addressing Human Trafficking."
"Human trafficking is an issue that people have a lot of enthusiasm to solve," Lewis said.
In addition to Lewis and Ott Walter, professors from justice studies, WRTC, hotel management, communication studies and statistics co-teach the course. Each discipline has the potential to cross paths with human trafficking victims in their professions or to positively address human trafficking with their disciplinary skills. Students register for the course through an elective in their discipline, but during class, they cross disciplines to work in teams, bringing with them different ideas and experiences. "Differently than a general education course, students need to rely on their disciplinary knowledge to address the challenge," Lewis said.
As future healthcare providers, Lewis and Ott Walter said, it's important for nursing and health sciences students to gain an understanding of the human trafficking problem and to be involved in addressing it. "Hopefully, this will help them in their future careers, to recognize when someone is being trafficked within their practice, by knowing what to look for and how to have conversations with individuals who are being trafficked," Ott Walter said.
JMU X-Labs class projects typically have a problem sponsor, a stakeholder who provides a specific aspect of the issue to the students, as well as resources and experts to interview to help them develop a solution. For example, a specific issue that one team will work on is addressing the barriers to human trafficking education and prevention in Virginia schools. Although all of the sponsors for the Addressing Human Trafficking course have yet to be determined, the class will still have access to various resources and experts through faculty networks. By working across disciplines and practicing interviewing skills, students are given an opportunity to work professionally with people from different fields and hierarchies.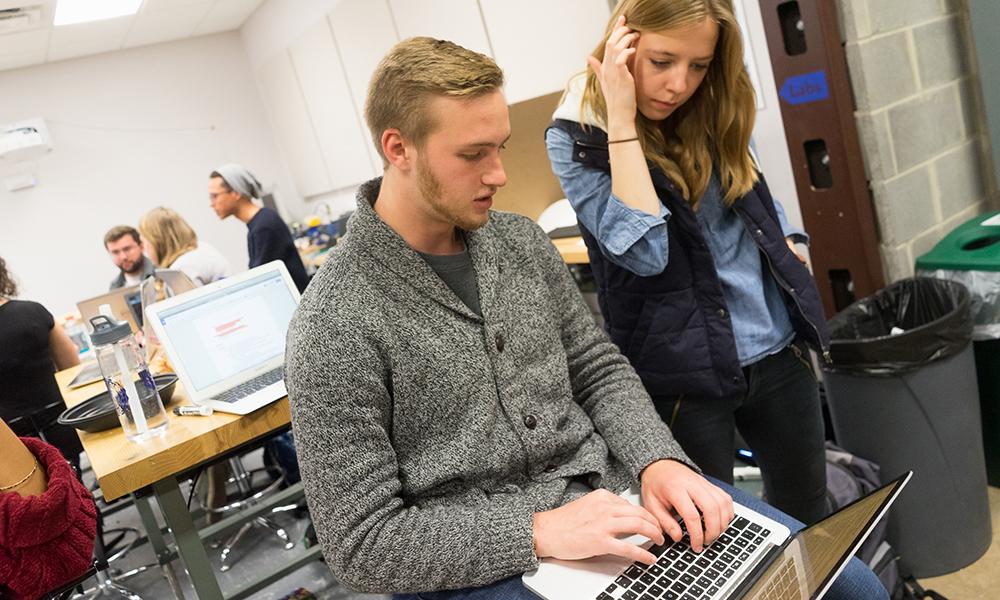 "When students get to work on a real challenge and actually have a potential to solve part of it, they work harder, they learn so much more and they benefit the community when they are able to work on a real challenge," Lewis said.
Teaching classes at JMU X-Labs allows professors to utilize innovative technology and resources to help students tackle problems that resist easy solutions. "I have taught numerous classes at JMU X-Labs and it is an exciting method," Lewis said. "I have yet to teach another class where I have had as much enthusiasm for developing solutions to a challenge as this one, so that makes me really excited. I think there is a lot of room for improvement here and that our students really can make an actual difference in this challenge."