News
Wellness coalition promotes inclusiveness
JMU faculty and staff create network to serve community
---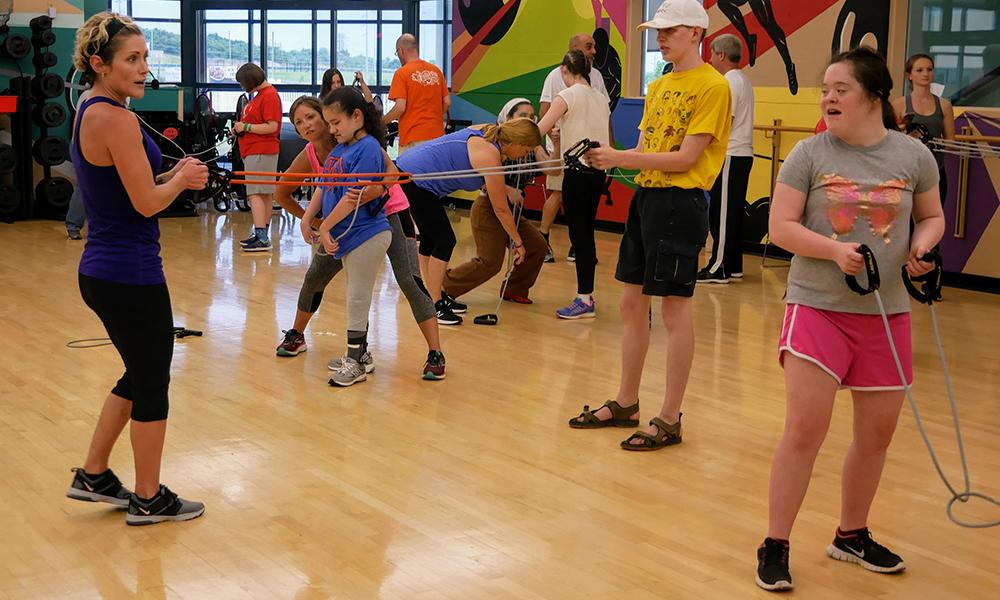 Community engagement is a core value in JMU's educational process and mission to improve the world we live in. Students and faculty alike volunteer with organizations that help people in our community. The Shenandoah Valley Inclusive Wellness Coalition brings JMU personnel together with other professionals in the area to assist in developing wellness programs catering to individuals with disabilities.
The coalition was initially founded two years ago by JMU kinesiology professor Tom Moran, alongside JMU's Christie Liu and Danette Gibbs and three other professors from Bridgewater and West Virginia University. Now, it is a growing network of organizations in the Shenandoah Valley.
The purpose of the coalition is to create a self-sustainable alliance between individuals with disabilities and their families, professionals, wellness organizations and advocacy groups. The hope is that this network of individuals and organizations can assist each other with identifying needs, providing training and increasing opportunities for individuals with disabilities to participate in a variety of wellness activities, programs and events throughout the year (inclusivewellness.org). 
"Part of the intent behind it is to acknowledge that there are people in our community who are dealing with disabilities in a number of general ways," said alumnus Scott Pruett ('02), a project assistant for the coalition. "What we can do alongside the wellness organizations as a community is help support them to create more programming that all people can participate in."
Grant-funded by the Virginia Board for People with Disabilities, the coalition offers scholarships to individuals with disabilities who want to try a new wellness program but are held back financially. It also provides support to wellness organizations to create more inclusive programs and classes.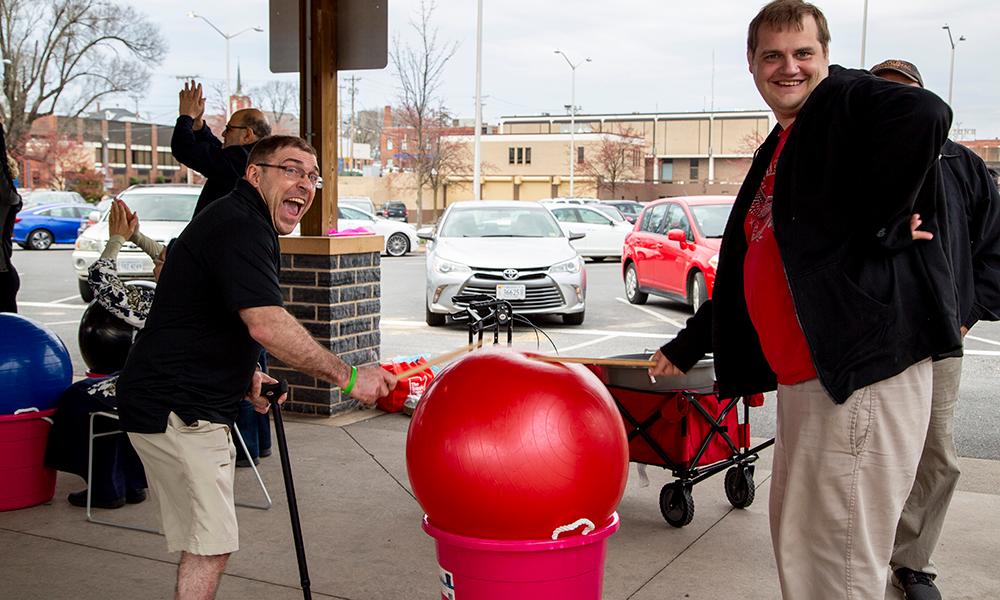 Part of this effort includes hosting events for organizations in the coalition to showcase programs available catering to individuals with disabilities. According to Gibbs, the purpose is "to show what adapted programming looks like and to give people experience with it, including the individuals with disabilities and their families, as well as the wellness organizations."
Alongside the professionals, student assistants also participate in the group effort to support wellness programs. They send out scholarship notices, write feature stories on local athletes with disabilities, represent the coalition at community fairs and events, and assist with content development for online training modules the coalition is creating to educate wellness professionals about providing inclusive programming.
"My favorite part about working with the coalition is seeing the effects of the scholarships on those who receive them," said Emily Buck, a kinesiology major and student assistant. "Working not only to make inclusive wellness opportunities more available, but also more affordable through the scholarships helps to eliminate another barrier so that more individuals with disabilities can participate."
Even with the grant funding ending this year, Gibbs and Pruett look forward to seeing a community that's even more open, accepting and inclusive for individuals with disabilities with the continuation of the coalition's work.
"It's exciting to see the potential, to see that there are kind of slow, gradual things that are happening," said Pruett.