College of Health and Behavioral Studies
Occupational therapy alumna prepares students for advocacy
---
By: Brittany Bell
Creative Services Student Writer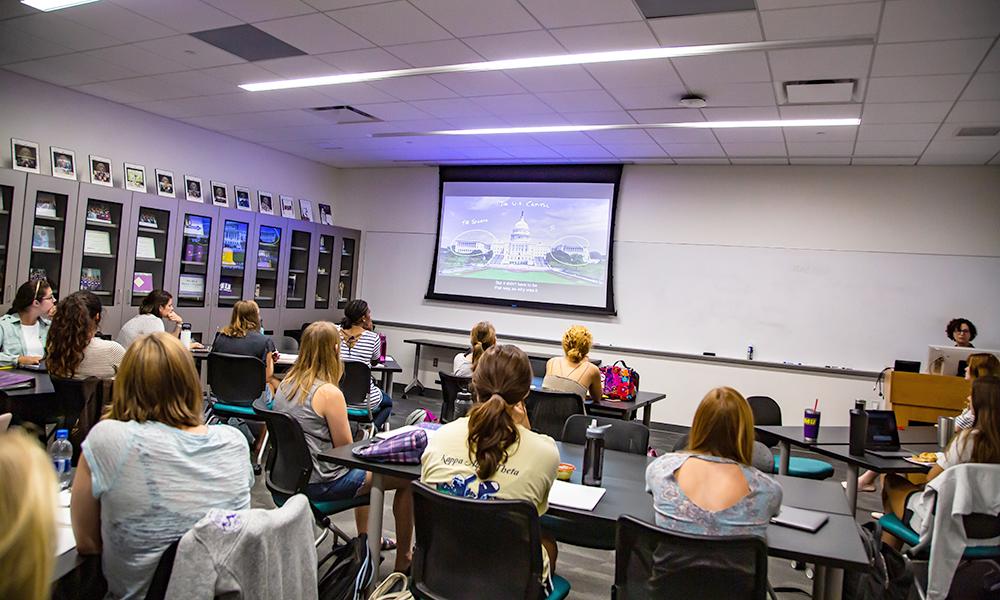 In September, students from JMU's occupational therapy (OT) program had the opportunity to meet with elected officials and advocate for their profession during Capitol Hill Day. Preparation for the event took weeks, with students learning how to effectively discuss the legislative issues affecting OT. This year, students were assisted in their preparation by Savanah Howe ('17), an OT alumna who had also participated in Capitol Hill Day as a student.
JMU's strong alumni community actively helps current students with their studies and career aspirations. Howe was already planning to attend Hill Day as a practitioner and jumped at the opportunity to help students prepare.
"When [OT program director] Rachelle Dorne found out I was going, she asked if I could provide some support to the students," said Howe. "Come in and speak with them, and then also work with them a little bit on the Hill while we were there."
Howe visited JMU during the OT students' initial preparation meeting and spoke about her experiences at Hill Day to offer reassurance.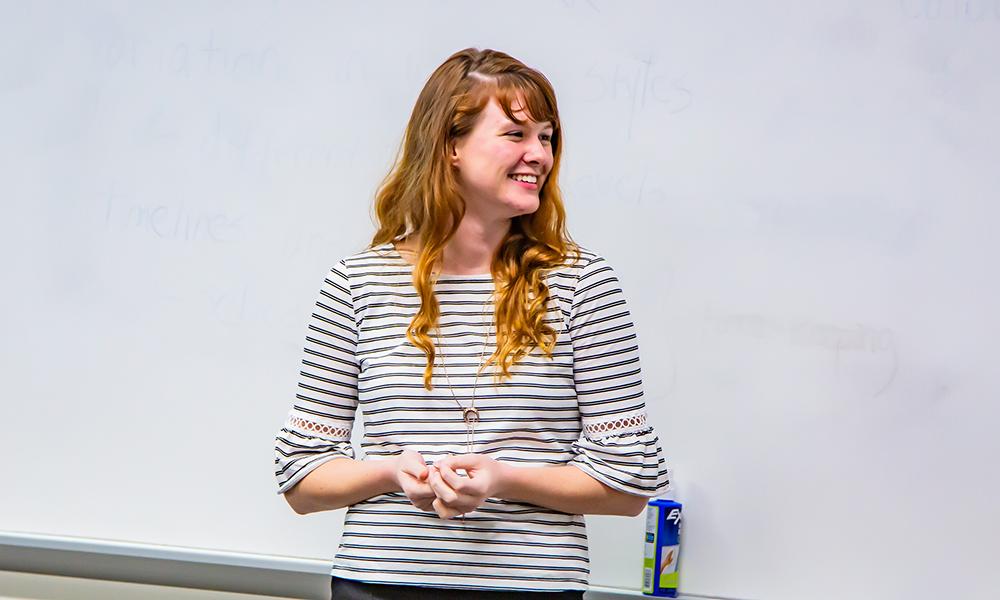 "I viewed my role as making it seem more accessible and doable to them by talking about how nervous I was, but also how much the day really impacted me and how much I ended up enjoying it," said Howe. "If they just bring their excitement, their passion and a little bit of preparation, that's really all you need for advocacy."
Grace Hess, an OT student, added, "This was a novel experience for me, as I'd never been in a situation advocating for my profession and didn't know what to expect. I think having Savanah come talk helped clear the air of any uncertainties and made me more comfortable and confident to advocate."
During Hill Day, Howe worked alongside a number of the students at a meeting with the legislative director for Representative Ben Cline. She introduced the first bill they were advocating for, and then  witnessed the students apply what they had learned during their preparation.
Howe continued to reassure and support the students throughout the day. She walked Erica Jackson to her meeting, encouraging her along the way. "I was so grateful for Savanah on that walk to the meeting. She practiced with me the whole walk over – listening to my pitch, giving suggestions, talking about her own experiences related to the bills and putting me into scenarios to think about," reflected Jackson. "Because of her, I walked into the building feeling way more confident."
Hill Day isn't Howe's first time coming back as an alumna to help the program. Right after graduation, Howe was offered the opportunity to teach one of the foundational OT courses for a semester with these same students. With this prior connection, the students felt more comfortable.
"Because the preparation talk was coming from someone I already knew, it was especially helpful and meaningful to hear her real-life experiences," said Hess.
"We have a level of respect for Savanah because she was a prominent figure for us, especially knowing that she just recently graduated from the program," continued Jalisa Johnson.
Howe enjoys helping current OT students because she can give them the perspective of a practitioner who has the same background as them and show them that it's possible to achieve their goals. She plans to continue offering her help to prepare students for Hill Day every year.
"I love OT so much, and I love being able to work with students who are also pursuing that profession," said Howe. "I want to provide support, encouragement and any sort of insight that I can bring as someone who is working in practice but is also a recent graduate."