College of Health and Behavioral Studies
Debbie Sturm helps launch climate crisis mental health task force
---
By: Sara Banton
Creative Services Student Writer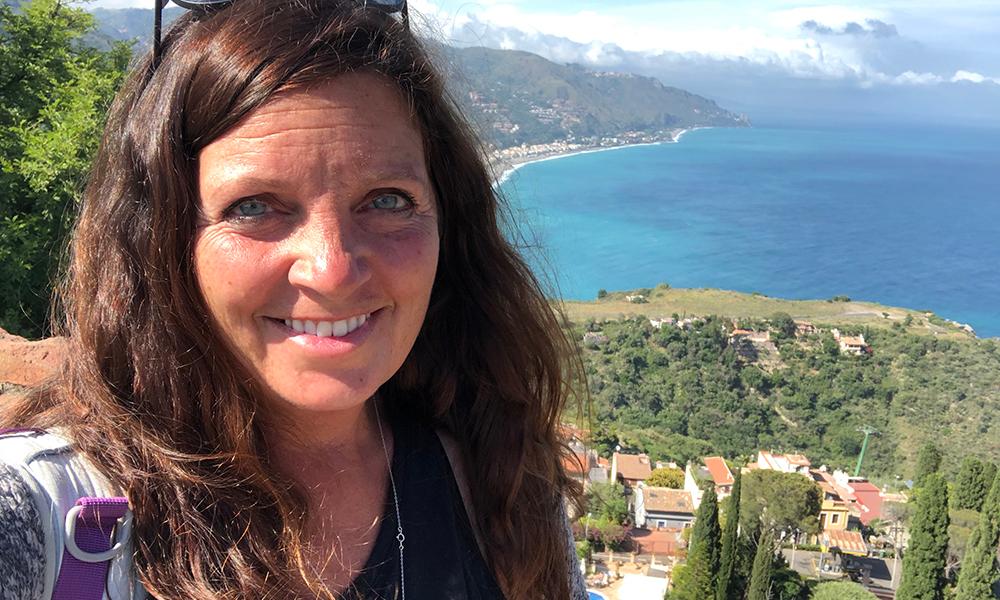 The growing climate crisis impacts not only the environment, but also the health and mental health of our communities. In addition, people are now experiencing elevated levels of eco-anxiety, a condition in response to witnessing the slow and seemingly hopeless trajectory of climate change and the impact it will have on vulnerable populations and future generations. Vulnerable populations, such as the poor, elderly and rural, are experiencing climate-related crises on a more frequent basis and recovery is often only temporary. Awareness of the climate crisis has spread across social media and even appears in shows like HBO's Big Little Lies.
A movement within the counseling profession has surfaced in recent years, aiming to accurately address this as a mental health issue. Through the American Counseling Association (ACA), graduate psychology professor Debbie Sturm is part of an effort to help counselors address the mental health impact of the climate crisis.
In May 2017, Sturm submitted an article to the ACA publication Counseling Today, hoping that its publication would increase awareness of the climate crisis and eco-anxiety, but initially, there was little response. When a member of the ACA Human Rights Committee visited one of her classes, Sturm used the opportunity to ask why the ACA wasn't talking about the mental health implications of the climate crisis. He in turn asked, "What are you going to do about it?" His response was the push Sturm needed to help propose and organize the ACA Climate Task Force.
The task force consists of Sturm and other ACA members from Texas, Oregon, Minnesota and Hawaii, including two JMU graduate psychology alums, who live in Tennessee and Virginia. The task force will present at two upcoming conferences to generate more interest and support to keep the conversation going. In addition, members of the task force are advocating for a Climate Crisis and Mental Health Interest Network within ACA to reach a broader base of counselors across the country.
Another planned component is to create a toolkit with materials for counselors to use to better understand the impact the climate crisis has on mental health. "We want to make sure everyone has the knowledge base and can connect to legitimate, valid, evidence-based resources," she said. "We make sure the resources and articles we link to in the media come from credible sites and not opinions."
Sturm also plans to provide ways for counselors to help those affected by eco-anxiety.
"Learning about the climate crisis is pretty depressing," Sturm said. "So how do counselors help others cope with how overwhelming it can feel and still have the compassion to do something about it? Where do you find hope and action? That's part of our knowledge-awareness skills approach to the materials we are developing."
Sturm incorporates the climate crisis and mental health into conversations in her graduate psychology courses. In the spring, she will be teaching an ENVT 400 capstone course with geology professor Eric Pyle on climate resilience.
"The climate crisis is so huge and overwhelming, but there are so many places where you can step in and make a difference," Sturm said. "I think through my teaching and teaching outside of my discipline, I find ways to engage with students to get them thinking creatively and hopefully about things we can do, instead of just how big and disturbing the climate crisis is if you just look at the whole picture."
"If you are that inspired by something and you're wondering when somebody is going to do something about it, you have to ask yourself, 'Why aren't I that person?'" Sturm said. "I thought that initial article would get something going in other people, but I guess I was supposed to do more. I'm excited to see where it goes."