College of Health and Behavioral Studies
Veterans find new opportunities for service in PA program
---
By: Shannon Shevlin
Creative Services Student Writer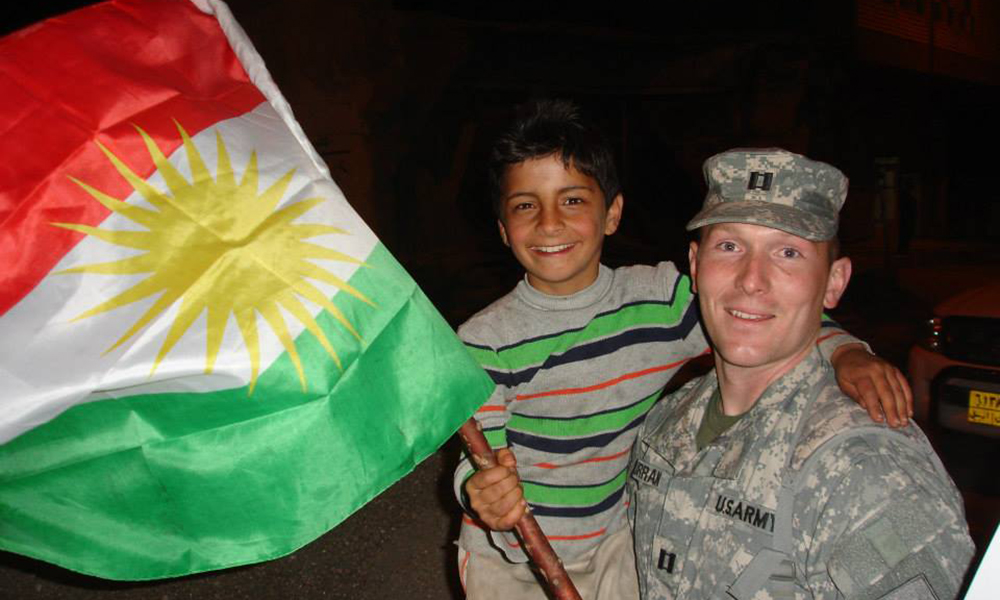 What does it mean to serve with integrity, honor and courage? Two students in JMU's Physician Assistant (PA) program lead by example, using military experience to guide their studies and career plans. U.S. Army Major, Dan Curran ('05), and former U.S. Marine Corps Sergeant, David Milligram, came to JMU in 2018 to complete the PA program. While the classroom looks different than combat training, both will continue serving as heroes in a new capacity.
Originally from Richmond, Virginia, Curran graduated from JMU in 2005 with a bachelor's degree in international affairs. He participated in ROTC as a student before commissioning in the Army and completing a tour in Korea, Space Command in Colorado and deployment to Iraq. Curran reflected on his deployment experience, highlighting the wealth of knowledge and insight he gained. He noted, "Deployment was an incredible experience for me and working with the Kurdish population was truly powerful. It left me with an appreciation for life and community, but also a strong desire to help others."
During his deployment, Curran participated in community-based and medical missions, serving high-need areas of northeast Iraq. From providing school supplies for local children to coordinating medical care in rural areas, the missions strengthened Curran's desire to give back. After eight years on active duty, Curran transitioned to the Army Reserves and civilian life, Curran planned to attend law school until he heard a colleague present on the profession of military flight medics. The presentation deeply resonated with Curran, inspiring his decision to pursue the PA program at JMU.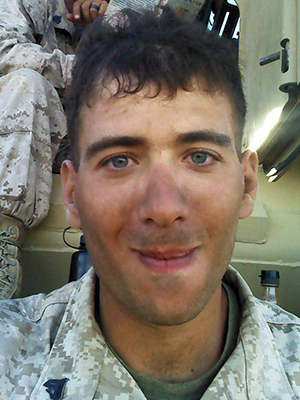 Similarly, Milligram is a 2010 graduate of Virginia Military Institute (VMI) where he majored in political science before enlisting in the U.S. Marine Corps after graduation. He served for five years, providing infantry support for the Afghan army and government until being placed on casualty evacuation missions. With no medical experience, Milligram trained quickly and learned the job of a medic, discovering his talents for taking care of others and excelling in the face of pressure, uncertainty and change. While he planned to spend his career in the military, Milligram's exposure to health care on the ground led him to pursue medicine.  
Curran and Milligram continue using lessons from their military experiences in the classroom and beyond. Curran expressed, "The military helped me understand how to multitask while focusing on what's important and keeping things in perspective." Milligram added, "I bring a trauma and emergency background to the program which has been useful in the clinical setting. But other students bring their own unique experiences, and we all learn a lot from each other."
Both plan to graduate in December 2020 and are looking forward to continue serving those in need. Curran is interested in emergency medicine, valuing the speed and wide scope of practice.  He hopes this skillset will pair well with Army Civil Affairs Operations helping refugees or those impacted by natural disasters.  Milligram discussed his post-graduation plans with emphasis on an open mind and heart. While he is interested internal medicine and the prevention, diagnosis and treatment of adult disease, Milligram appreciates the full spectrum of practice and opportunities to explore different areas of medicine. He said, "Sometimes the path to the profession isn't crystal clear and you don't have to know exactly what you want to do," suggesting how staying true to values of courage and service will never fail.