News
Psychology student's field placement becomes post-graduation job
---
By: Shannon Shevlin ('19)
Creative Services Student Writer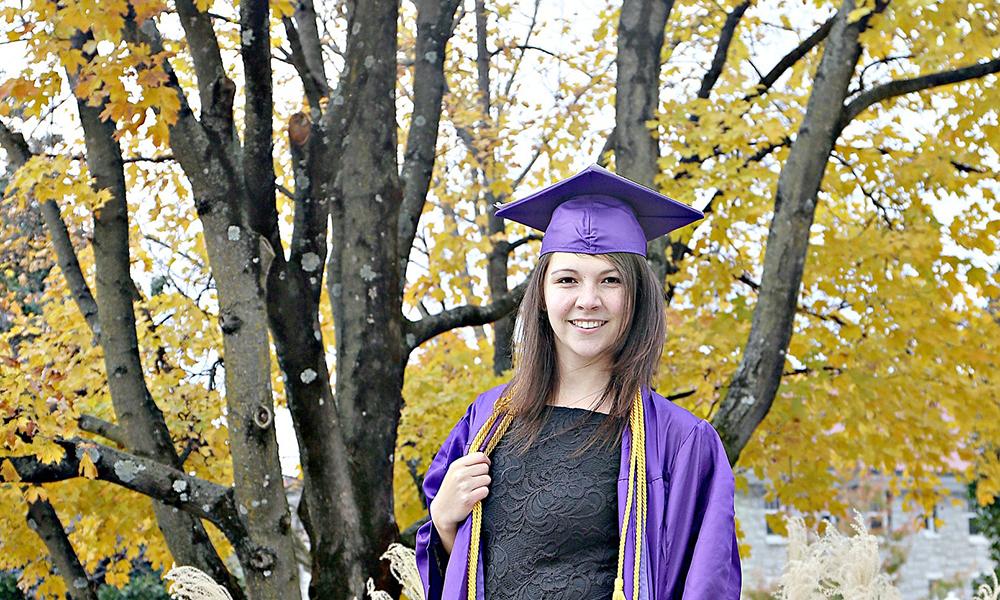 One of the best ways to foster learning is through doing, and internships or field placements are an excellent way for students to engage with course material beyond the classroom. While field placements are designed to be immersive and informative, one student's field placement turned into an accepted job offer and promising career path. JMU alumna Haley Brill ('18) completed her field placement in fall 2018, and is currently working as a surveillance officer within Probation and Parole in the Virginia Department of Corrections (VDOC).
A native of the Shenandoah Valley, Brill graduated from JMU in December 2018 with a major in psychology and minor in criminal justice. While at JMU, she developed strong interests in mental health advocacy and legal institutions, but she was unsure about next steps after graduation. During her senior year, she applied to several different field placement sites and found a great fit with the District 12 Probation and Parole office in Staunton, Virginia.
Prior to her field placement, Brill had never considered a career in probation and parole but discovered how interesting and rewarding the work can be. A surveillance officer's primary job is to help reorient criminals and their families after an incarceration sentence has been completed. By offering a wide range of rehabilitation and correctional services, they help others to lead more productive, meaningful and pro-social lives. Brill said, "Within probation and parole you have the opportunity to truly make a difference in the lives of others and health of your community."
The most impactful aspect of her field placement was the hands-on, active and engaged nature of her responsibilities. From arranging mental health services to attending home visits and even proctoring drug screenings, Brill gained a wide range of experience as a professional in the criminal justice field. She noted, "Each case is unique with a different set of needs so it's important to see the individual and tailor your approach specifically to that person," and added, "Every day is different and brings new people, challenges and opportunities."
Throughout her semester, Brill worked directly with individuals in the VDOC system who were also diagnosed with a mental health condition. She noted, "I knew I wanted to spend my career doing something with criminal justice and mental health. These populations are vulnerable, and the present criminal justice system can often be a revolving door for them." This authentic learning experience not only confirmed her interest in psychological welfare for incarcerated individuals, but also inspired her to continue working for VDOC.
Brill reflected on her experience, articulating the wealth of opportunity and knowledge a field placement can represent for other students. She expressed, "Without the field placement, I wouldn't have known what career path to take." She continued, "The process gave me the opportunity to realize not only what I aspire to do, but also recognize the jobs I didn't want to do which can be extremely valuable." While next steps for Brill are not set in stone, she plans to return to graduate school and pursue a degree in clinical psychology. Wherever her career path takes her, Brill knows she will continue making a difference and advancing a cause she cares about.