News
Paynter uses analysis, creativity and precision to tell a story
---
By: Shannon Shevlin ('19)
Creative Services Student Writer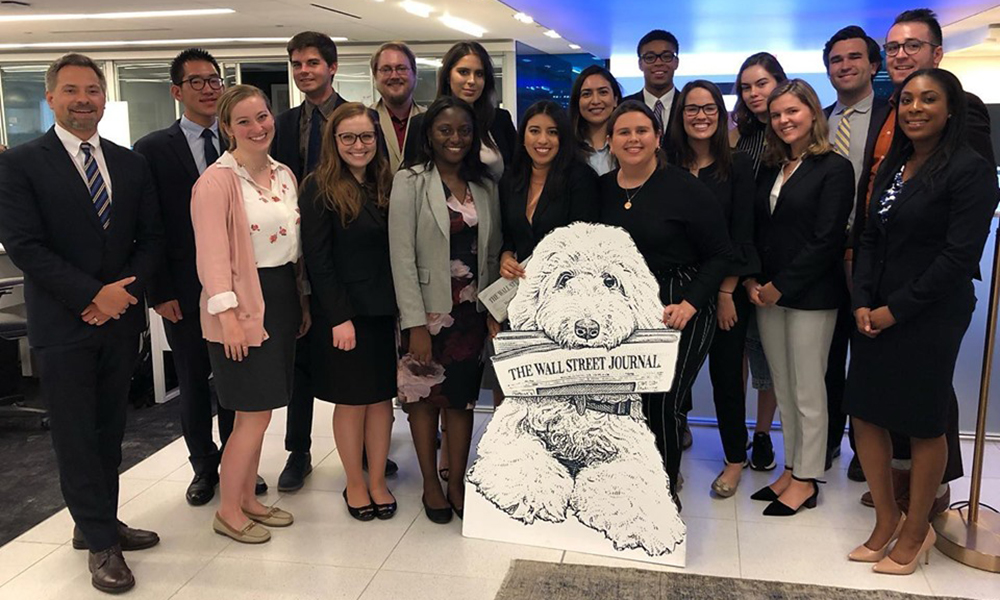 At the heart of every achievement is a person with great resilience, grit and tenacity. Distinguished alumna Sarah Paynter ('17) has made the most of her experiences since leaving JMU, demonstrating what it means to follow a passion and contribute to the world. A talented journalist with an analytical edge, Paynter has achieved significant professional success, reflecting her ambitious work ethic and strong character, as well as the spirit of JMU.
An Honors College student, Paynter graduated with a B.S. in Psychology. As an undergraduate, she completed internships in grant writing, nonprofit management and technical communication. She also launched a drone business after spending time at the JMU makerspace and X-Labs, highlighting how creativity and curiosity are the primary drivers of learning. She explained, "We'd fly drones over farms to collect data about plant health, do aerial pictures and video for real estate, and make 3D models of historical buildings."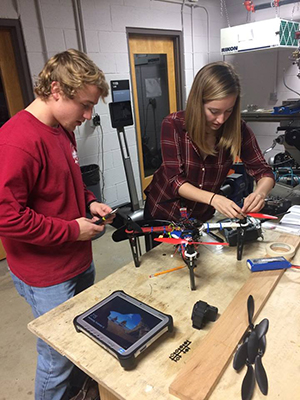 An innovative and entrepreneurial student, Paynter accepted a role as manager of the Center for Entrepreneurship at JMU upon graduation. Yet, something was missing and Paynter knew in her heart that she wanted to write. She moved home to Teaneck, New Jersey and began freelancing, primarily for engineering publications including e-NABLE and Wevolver, in addition to working as a branding and communication consultant for realtors, travel agents and even dentists.
Paynter went on to attend the Columbia Graduate School of Journalism, graduating in spring 2019 and winning Columbia's sole student award for financial journalism. In the months since, she joined the Dow Jones News Fund business reporting program which gives intensive business reporting training to young journalists, placing them in newsrooms around the country. As part of this program, Paynter spent 10 weeks at Newsday on Long Island using census data or case studies to report on employment and cost of living topics. After working as the interim Chicago real estate reporter for The Real Deal, New York's top real estate magazine, Paynter accepted her new role as a reporter with Yahoo Finance where she will begin working in the coming months. 
Paynter appreciates the opportunities that prepared her for her current role and beyond. She expressed, "JMU taught me not to be afraid of numbers and data. Most journalists joined the field because they are writers, as I am. But it leaves us often lacking in data and research literacy. I got that as a psychology student." She identified specific classes and professors that built a strong foundation and support system for her, and continued, "The most valuable class I ever took was psyc statistics with Kevin Apple. JMU taught me to look at research critically, and that gives me a competitive edge as a journalist."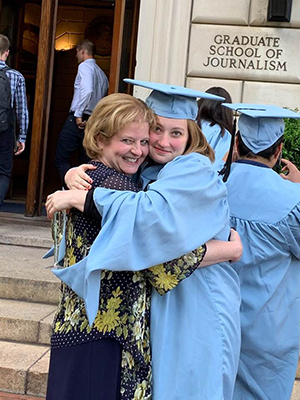 Emphasizing the importance of hands-on, immersive experience, Paynter advised future students at JMU, "Real-world experience is the most important thing to employers. Get as many internships and pertinent jobs as you can – employers care more about that than your GPA." She added, "The [best] thing you can do to invest in your future is to invest in yourself."
While Paynter's next steps are undisclosed, her future is bright. She will continue writing for major networks and online news sites, illustrating how ambition, hard work and investment in oneself are key components of any success. 
Published: Wednesday, October 9, 2019
Last Updated: Wednesday, October 9, 2019