News
Inter-professional study abroad in Rwanda
---
By: Sara Banton
Creative Services Student Writer
Photos by Stephanie Gross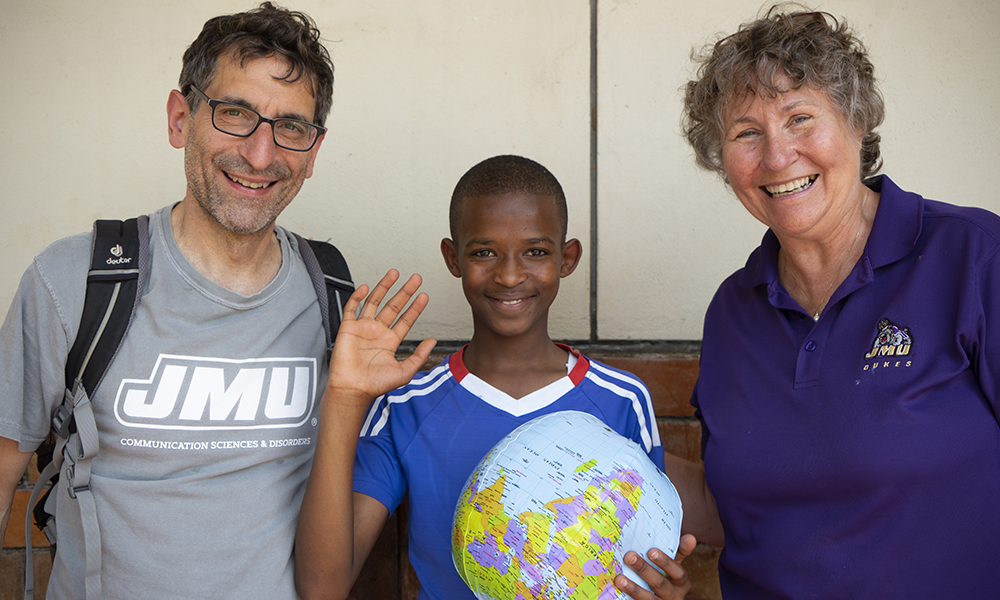 After two weeks immersed in the country of Rwanda, seven communication sciences and disorders (CSD) and two social work students returned to the U.S. with a better understanding of Rwandan culture and its healthcare services. This unique study abroad was designed for students to complete a cross-cultural comparison of service delivery to at-risk infants in both the U.S. and Rwanda.
The program was led by social work professor Lisa McGuire, CSD professor Rory DePaolis and CSD graduate student Cheyenne Taliaferro. While in Rwanda, the students surveyed local families on a variety of topics, ranging from their view of the healthcare they receive to their educational backgrounds. The students were split into groups consisting of students from both majors for these interviews. This inter-disciplinary approach allowed students to bring different questions to the interviews, reflecting their different focuses.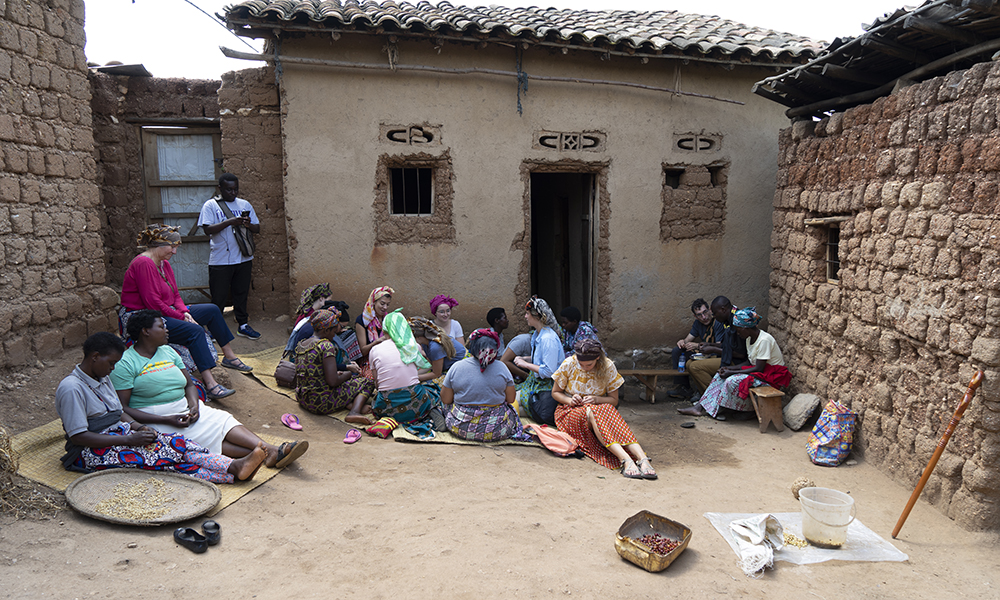 "I really got to see CSD's perspective on child development," social work major Jessica Lussier said. "During interviews, they would ask questions like, 'Do you sing to your child?' or 'Do you read them stories?' Those are things I'd never think to ask, but actually had a huge impact."
Social work students also asked questions about vaccinations, family support programs and birth control methods, among other things.
"Inter-professional education highlights the importance of achieving collaborative team-based approaches to healthcare and social services to further the wellbeing of clients and patients," DePaolis said. "The students are learning together across disciplines to improve the care and services delivered to clients and patients."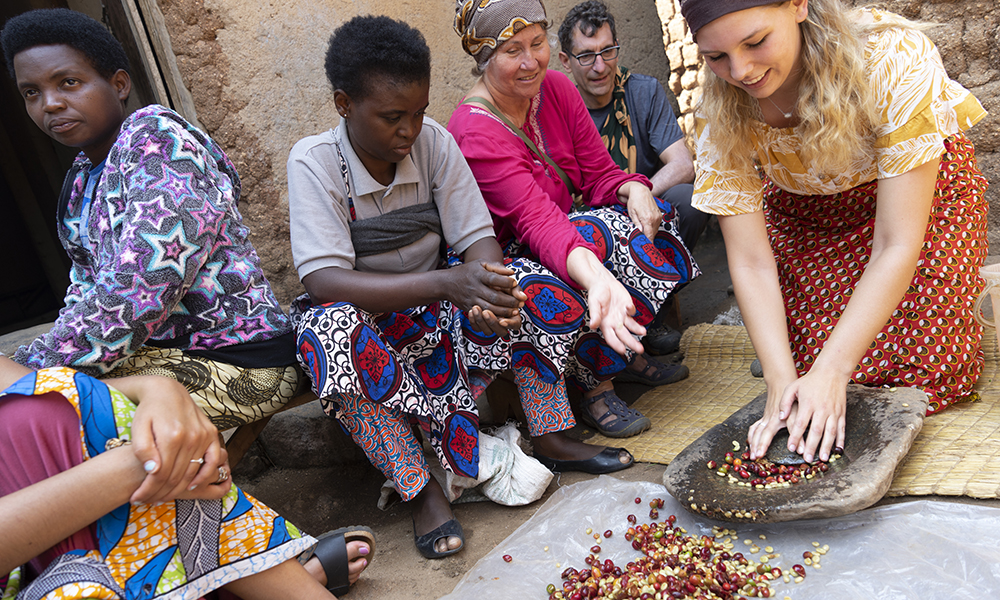 Before leaving the U.S., students completed reading assignments to get a better understanding of the history and culture of Rwanda, along with information about their infant mortality rates and healthcare system. As part of the program, students drew comparisons between Rwandan healthcare and American healthcare based on this information and what they experienced while abroad.
"Cross-cultural comparisons make it possible for students to not only experience the diversity of cultures in the world, but they aid the student in removing the filters that might suggest that American approaches to solving problems are the only approach," DePaolis said. "In fact, other cultures quite often have found innovative approaches to solving problems that can be implemented in the U.S."
This program also enabled students to apply what they learned in the classroom to real-world experience. Lussier took Skills for Generalist Social Work (SOWK 317) prior to going abroad, in which she learned the basics of interviewing. "It's one thing to learn about it in class and another to practice it," she said. "I got to put into action the things I learned in my classes."
The trip included activities to help them experience Rwandan life. One day, the students went to the home of a woman from the local community. They cooked, fetched water from the local well, shared a meal and danced and sang with other women of the community. "That was my favorite day," CSD major Ava Barton said. "We learned so much there and had so much fun."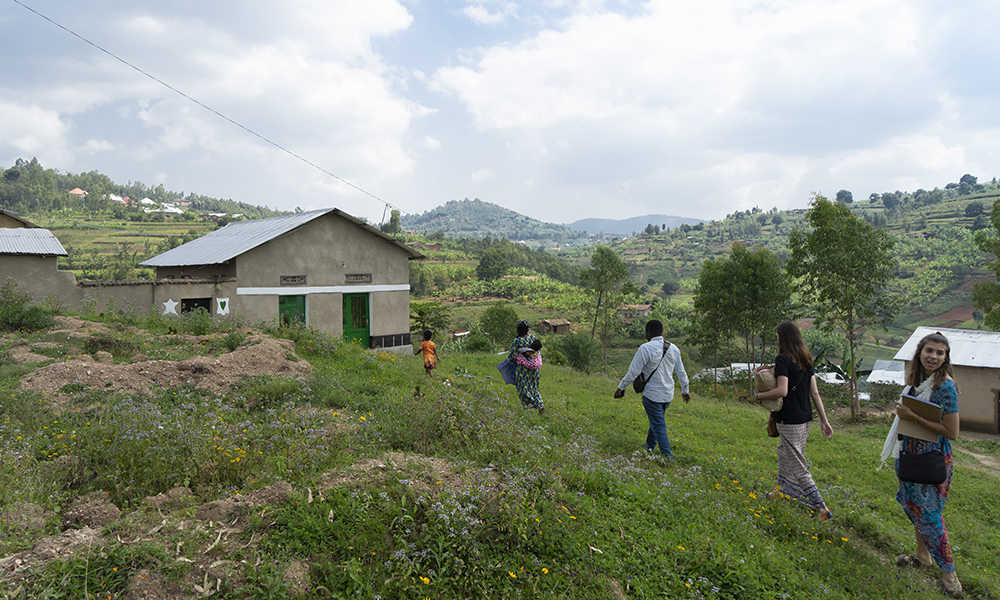 "I hope the students will take away a sense that the world is a bit smaller than they initially thought and that we all hope for our children to be happy and healthy—things like nutritious food, clean water and the basics of medical care cannot be taken for granted and all children deserve them," McGuire said.
"Every person I interacted with was wonderful, welcoming and kind and wanted to share their life with me," Barton said. "The individuals I worked with were always willing to learn, to engage, to talk and share who they are with me so that my understanding of their culture and lifestyle was accurate."