News
Psychology alumni co-created neuropsychology podcast
---
By: Brittany Bell
Creative Services Student Writer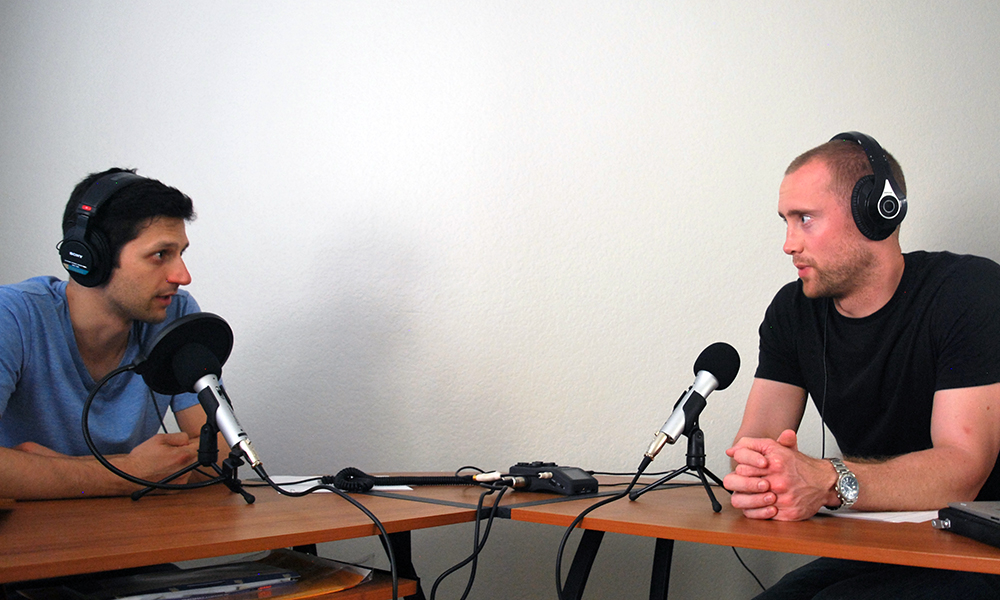 Listening to podcasts for education and entertainment has become a media trend, and many professionals have begun creating programming specific to their field of study. Last year, James Madison University alumni Ryan Van Patten ('12) co-created the podcast Navigating Neuropsychology — the first made about that field of study.
"I had been in neuropsychology for quite some time and I had been an avid podcast listener, and I noticed that there are several other professions that have their own podcast," said Van Patten. "I thought it would be great for the field of neuropsychology if we had our own."
After graduating from JMU with his undergraduate degree, Van Patten went on to pursue a Ph.D. in clinical psychology from St. Louis University. During an internship at Brown University, Van Patten and his colleague John Bellone began imagining and planning the podcast.
After months of set-up, the two co-hosted the first episode in September 2018. Since then, they aim to release two episodes a month— on the first and fifteenth.
Navigating Neuropsychology—abbreviated to NavNeuro — discusses a broad scope of the field, ranging in topics from brain diseases and developmental disorders to the human microbiome and cognition. Beyond studies and disorders, the podcast even addresses the profession with episodes on interviewing for internship and post doc, clinical feedback with patients and family members and professional development.
One of the main components to NavNeuro is that it caters to a wide range of different knowledge bases. According to Van Patten, the team works to make sure any listener can gain knowledge or insight. Each episode starts with background terms and information and gradually increases in complexity.
"Our goal is to provide good educational resources for people who are in the field and for people who are interested in the field," said Van Patten. "We want to put forth high quality educational content. In that vein, I think that NavNeuro can educate people and bring the field together."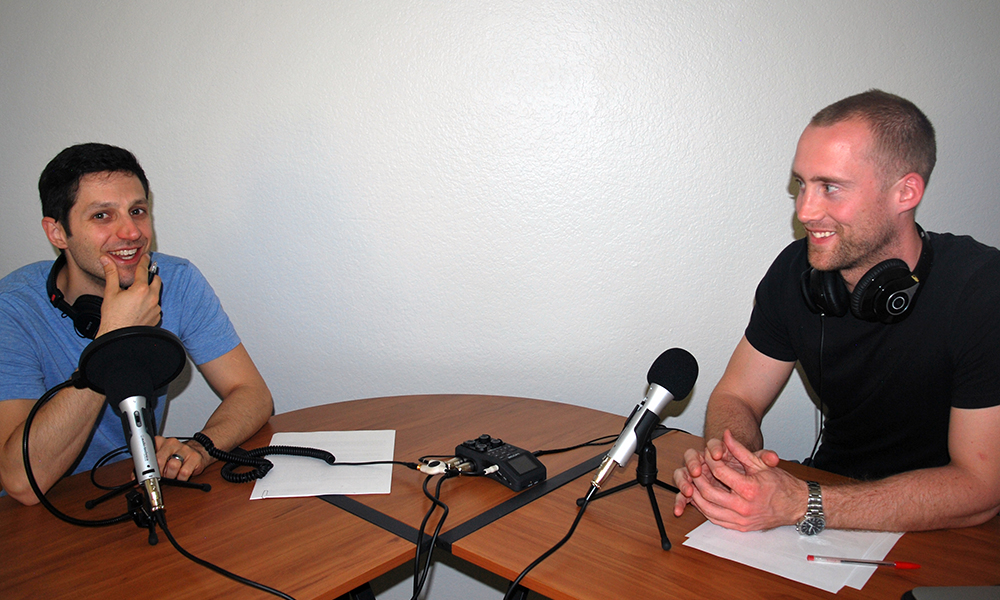 Each episode interviews an expert in the topic being examined. Rather than having a strict agenda, Nav Neuro is more relaxed and discussion-based.
"We want our content to be conversational; we don't want to just go through a lecture or read from a PowerPoint slide. We bring someone on that knows all about a topic, and we really have a conversation with that person," said Van Patten. "I think it's more appealing to listen to than listening to one person lecture for an hour."
As of now, NavNeuro is an independent project, but the team plans to expand the podcast in the future. In addition to Van Patten and Bellone as co-hosts, the team recently added two graduate student production coordinators to assist with the work.
Beyond adding more members, the team is exploring a partnership with the International Neuropsychological Society (INS). A partnership would provide mutual sponsoring opportunities and the possibility of making NavNeuro count as continuing education (CE) credit for licensed psychologists.
These plans for expansion confirm NavNeuro's success as an outlet for the field to educate and collaborate. With about 1500 downloads an episode, Van Patten admits that the response received for the podcast is beyond what was initially hoped for.
"We just want to reach as many people as possible and produce high-quality content that's helpful to all of our listeners," said Van Patten. "The more people that download and listen, the more people that we can touch or have a positive impact on with each episode."
Published: Tuesday, May 14, 2019
Last Updated: Tuesday, May 14, 2019