News
Environmentalism for all ages
Students conduct independent study with local schoolchildren
---
By: Shannon Shevlin
Creative Services Student Writer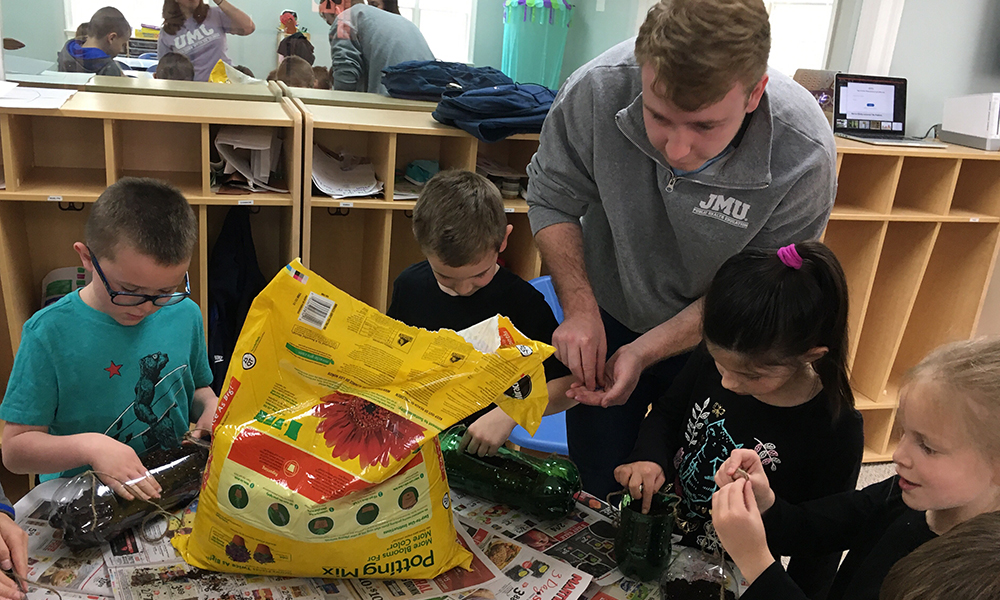 What do engagement and research look like in action? For JMU students, developing deep and purposeful relationships with the community allows them to connect learning to practice. In spring 2019, a group of senior health sciences majors collaborated with school children within a local school and daycare facility to explore environmental awareness and sustainability. Their efforts will not only strengthen environmental outcomes for years to come, but also support lasting partnerships between JMU and the Harrisonburg/Rockingham County community.
The project gained traction after senior health sciences major, Benjamin Buchholz, completed an internship during summer 2018 with EcoHouse, a non-profit based in Argentina. There, he delivered interactive, environmentally focused workshops in local schools.
After returning to JMU in fall 2018, Buchholz felt compelled to share the organization's mission with others. He developed EcoHouse JMU, a grassroots program that uses education and volunteerism to promote environmental health. When it was not selected by JMU for official recognition as a student organization, professor Theresa Enyeart Smith suggested Buchholz enroll in an independent study course to continue carrying out its inspiring mission.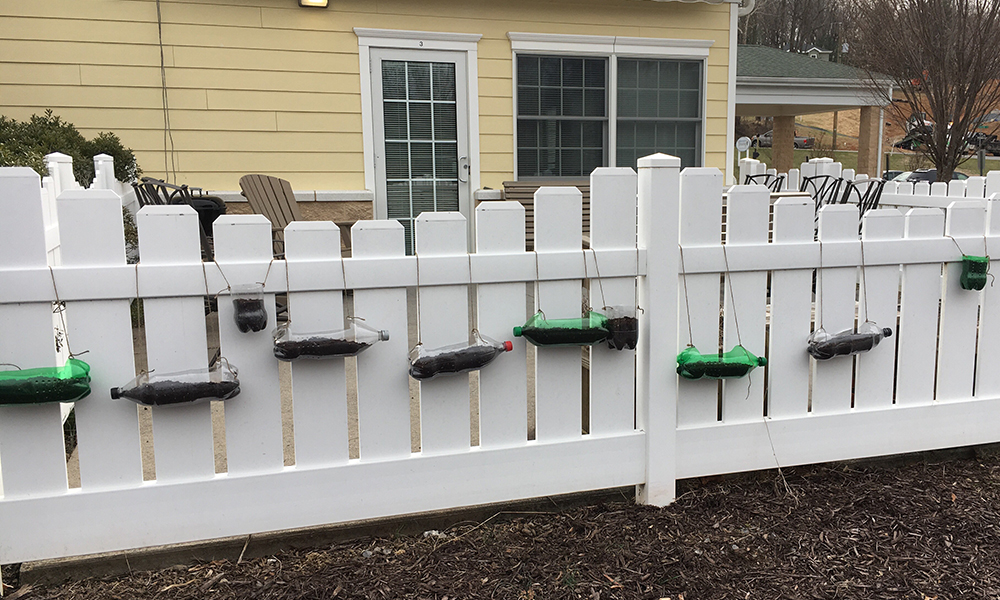 Enyeart Smith teaches the environmental health course and is passionate about helping students understand the intersection of research and practice. She identified the purpose of this course and said, "Engaged learning enables the students to see the interconnectedness of social, ecological, economic and political issues. Ultimately, there is an improved level of responsibility for taking action."
Fall 2018 represented a pilot trial for EcoHouse JMU, as the semester was spent recruiting group members, making connections with local schools and developing meaningful activities for the school children. By spring 2019, the group was ready to amplify its impact. Buchholz's team enrolled in the independent study and delivered collaborative workshops to local schoolchildren throughout the semester. From Peak View Elementary School's afterschool Recycling/Gardening Club to Generations Crossing after school care, the group discussed topics including recycling, reusable materials, paper production and energy use.
Senior health sciences major, Tiffany Andes, noted how the children enjoyed learning about the environment and their message was well received. She said, "The kids were super engaged and interested. They were asking questions and sharing their own stories, which was great to see." Buchholz added, "The kids loved the activities and interacting with JMU students! When we walked in they all did the J-M-U- Dukes chant and it was awesome."
For Buchholz, one of the most rewarding aspects of the project was the opportunity to be creative and build relationships. Buchholz enjoyed facilitating a range of activities like demonstrating how to crank a generator to create energy or build flower planters from 2-liter soda bottles. In addition, the students completed a series of stream cleanups alongside the City of Harrisonburg's Public Works Department. While small in scope and scale, these activities represent the beginning of strong community partnerships.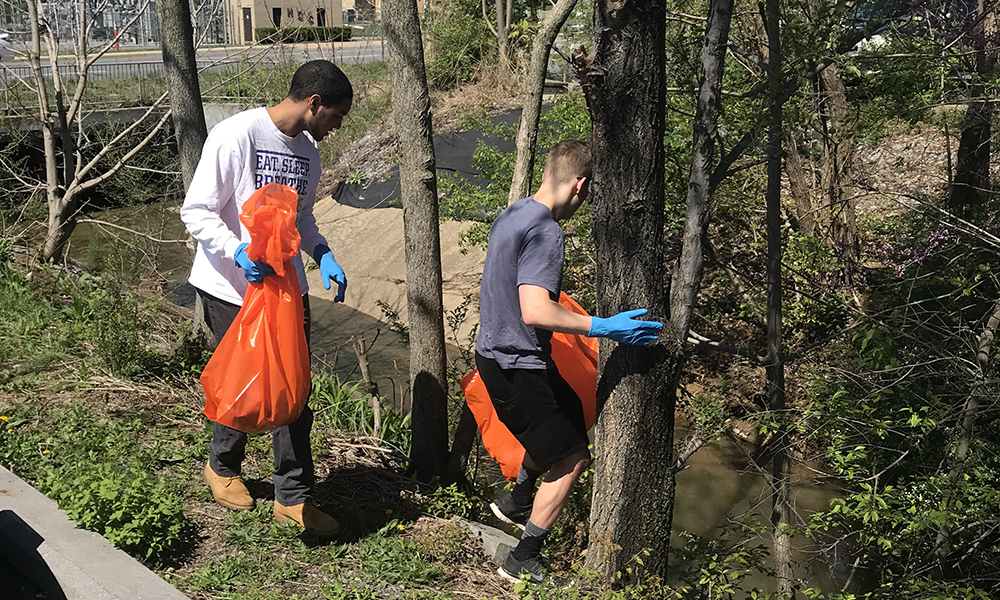 Engaged learning and collaborative community models are excellent ways to improve problem solving and generate comprehensive solutions to big problems – but the process also benefits students. Engagement give students a greater sense of ownership and influence with their work, transforming them into more creative, collaborative, resilient and ethical citizens. While students in this group plan to graduate in May 2019, their work will not stop there, as they will continue being active and engaged community members wherever their careers in the health field take them.