College of Health and Behavioral Studies
#CHBSChats with Andi Diamond
Read more about Andi's time in the Peace Corps and her path to becoming a PA
---
Series produced by: Morgan Bond
Creative Services Social Media Assistant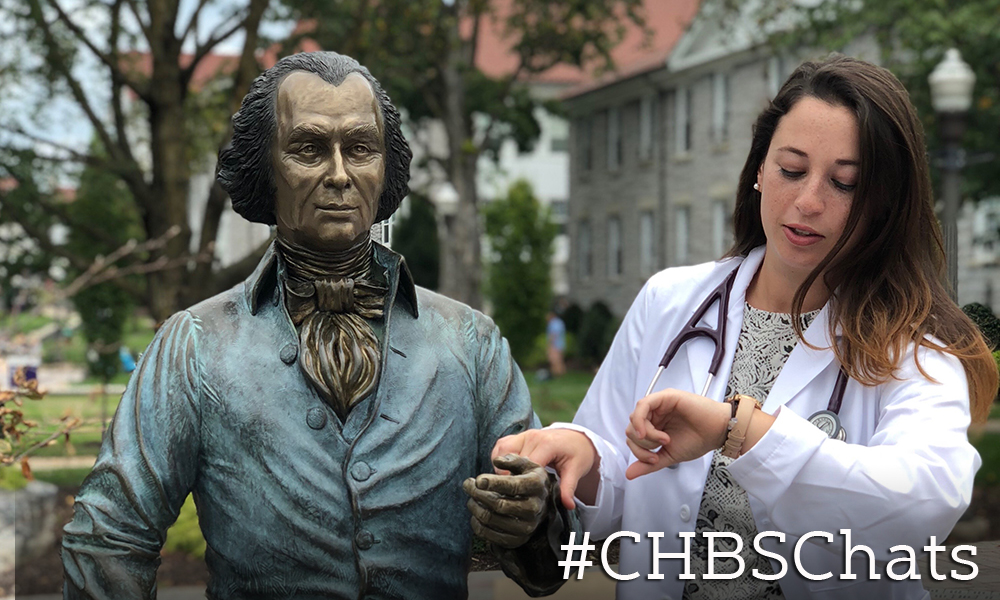 Why did you choose to become a physician assistant?
I chose to become a PA because this profession is the perfect outlet for all of my passions. I love to teach and would fulfill this passion by explaining causes for illnesses and treatments to patients in a way that is unique to each individual's understanding. I love learning, which I would be able to do through continued medical education and research, and also changing specialties once or twice so that I can reach out to a broader group of people. I want to make a meaningful contribution in people's lives through caring and compassionate healthcare.
What motivated you to serve in the Peace Corps before starting in the PA program?
I had known for a long time that I wanted to live abroad for an extended period of time and in a culture completely different from my own. I wanted to break out of my comfort zone and learn how people in other parts of the world lived. I also had a few experiences where speaking Spanish made patients feel comforted in an otherwise unknown and uncomfortable setting. I felt strongly about improving my Spanish and knew the best way to get better was to be immersed. The Peace Corps offered everything I wanted at the time- a way to improve my Spanish and find work that related to what I studied in undergrad- which was biobehavioral health and Spanish.
Nicaragua had a special place in my heart ever since I visited in college on a medical brigade. I am grateful to have had the opportunity to live there and to try my best to give back to a community that had given me so much.
Where did you serve abroad while in the Peace Corps?
I served in San Jorge, Nicaragua in Central America. San Jorge is a small, suburban town in the southernmost department of Nicaragua- just above the border to Costa Rica.
What type of work did you do with the Peace Corps?
I was a community health educator. I worked together with local medical providers, teachers, and other health educators to teach topics to the community such as sexual reproductive health, maternal and infant health, and HIV/AIDS.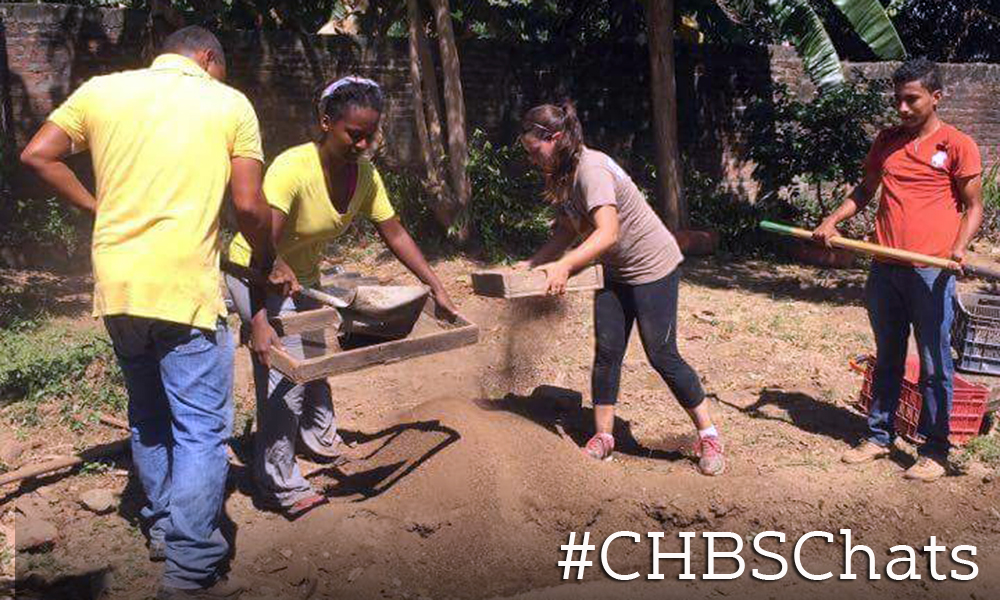 What was your most memorable experience while serving in the Peace Corps?
It is so hard to pick just one! I loved living in Nicaragua and think about it every day. My most memorable moments were teaching sexual reproductive health classes in the local high school with a biology teacher who also became a friend of mine, teaching about pregnancy and newborn care with an wonderful nurse counterpart, traveling around a beautiful tropical country, working alongside my site-mates on cross-sector projects (they were entrepreneurship and environmental education volunteers), and finally, spending time with my host-family.
What were some challenges you faced while serving?
Most of the memorable challenges I faced were earlier on in my service. One example was the language barrier- even though I had studied Spanish for years in school. Peace Corps Nicaragua offered an extensive language training for a few months prior to site placement. Even with full day Spanish classes, I will admit I still struggled to lose my US accent! This occasionally made it difficult to communicate. Eventually, I got better at speaking faster and without an obvious accent and conversations were a lot easier to have.

My greatest challenge by far was leaving Nicaragua and the family and friends that I made while there. All volunteers were evacuated for security concerns due to civil unrest around the country that began in April 2018. Although I only left one month early, the departure was abrupt and there was not much time for proper goodbyes. I am comforted, however, by the hope that I will be able to return in the future.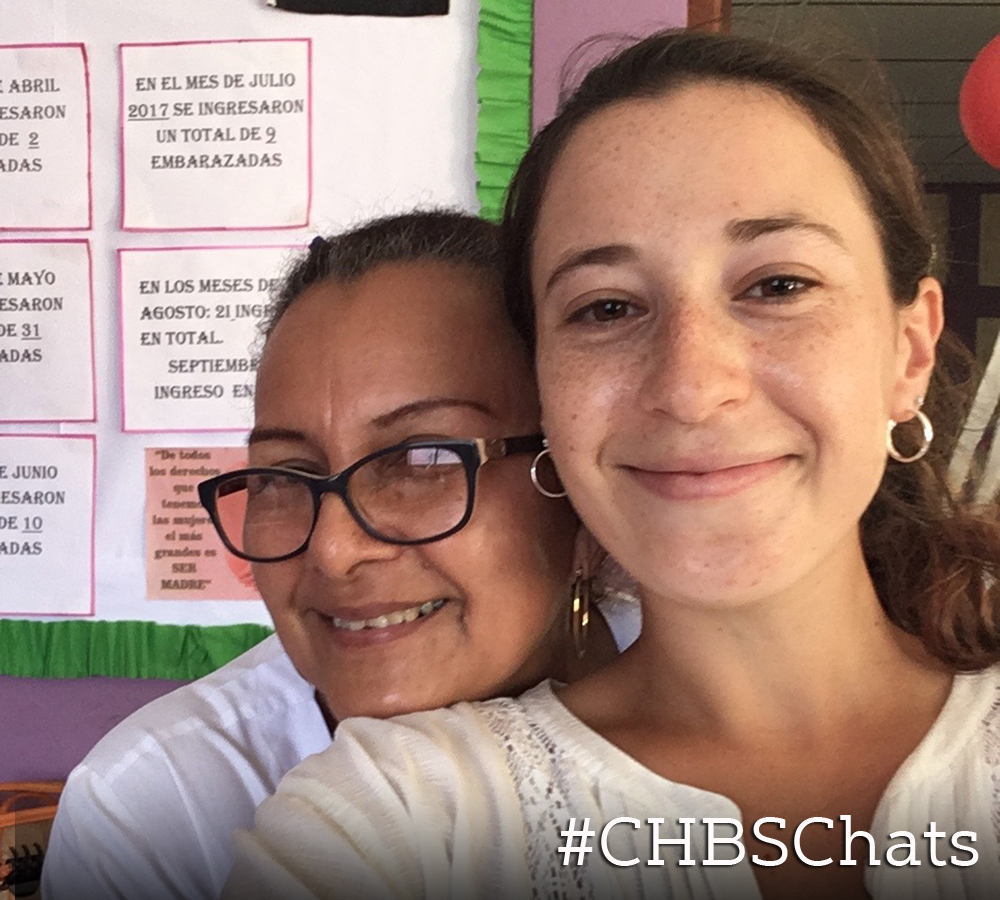 How have your experiences with the Peace Corps been beneficial to your studies in the PA program?
My experiences in the Peace Corps definitely helped prepare me for the PA program. One thing I learned in particular was that your usual measures of "success" may not apply. Previously, I had used grades, hours worked, money made, and other achievements to define my success. I learned quickly that other cultures may not follow my same timeline or schedule and that I needed to find a way to redefine my success each day. I started to make smaller goals such as meet a new community member, spend time with my host parents, or prepare materials for a lesson. These goals helped me feel successful and motivated to keep working hard. I have learned to do the same in PA school. You cannot use grades as the defining factor of your success, no matter how much you want to. Instead, I try to pay attention to how comfortable I feel when speaking with patients, how many physical exam steps I can perform, and how well I can explain treatment indications to other people. These are my new motivators and meaning of success.
Just for fun...
Do you have a favorite hobby?
I like to ride my bike when the weather's nice. I also like to cook and bake—when I find the time.

Best place to eat in Harrisonburg?
Tacos el Primo… or Billy Jack's for their sweet chili nuggs.

Last good movie you saw?
Good Will Hunting- I just watched it for the first time!

What is one thing you couldn't live without?
My family. I wouldn't be where I am and who I am today without them.