News
Psychology alumna works as researcher in Germany
---
By: Sara Banton
Creative Services Student Writer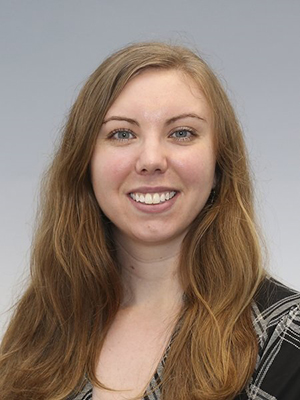 Originally from New York, Julie Niziurski ('11) travelled far to attend JMU and earn her bachelor's degree in psychology. She always knew she wanted to pursue graduate studies, so from the beginning of her career at JMU, she began building a strong resume. She worked as a research assistant with professors JoAnne Brewster and Jeffery Andre and completed an honor's thesis. Her thesis made her a competitive graduate school candidate and prepared her for the rigors of graduate school.
"The psychology department gave me the foundation of what it means to be a good researcher and I still rely on those skills today," Niziurski said. "My classes furthered my interest in psychology and the openness of the professors to work with students allowed me ample opportunity to practice good research and gain confidence in my skills."
Since graduating from JMU, Niziurski has travelled all over the U.S. and to Denmark to further her education. She now resides in Germany, where she works as a postdoctoral researcher.
In 2012, she completed a six-month mental health internship at the Montana Women's Prison. After finishing her work in Montana, she moved south to earn her master's degree in psychology at the University of Texas at San Antonio (UTSA).
While at UTSA, Niziurski worked as a graduate research assistant in the Cognitive Aging Lab. She also learned about a center that her adviser had visited in Denmark—the Center on Autobiographical Memory Research (CON AMORE) at Aarhus University. Niziurski didn't think much about it at the time, but after her plans for doctoral programs in the U.S. didn't work out, she applied for a Ph.D. position at Aarhus University. After a Skype interview with her potential adviser, she accepted a position at CON AMORE and a month later was on her way to Denmark.
Niziurski was already a confident domestic traveler, but had never been to Europe prior to accepting her position at Aarhus University. She knew no Danish upon her arrival, but found that the language barrier posed less of a problem than anticipated. Her education in Denmark was completely free; in addition, pursuing a Ph.D. is considered a job there, so she received a monthly salary while working on her education, allowing her to solely focus on her research.
After completing her Ph.D. in 2018, Niziurski decided to stay in Europe. Since September, she has been working as a postdoctoral researcher at Heinrich Heine University (HHU) in Düsseldorf, Germany. She teaches a course on best practices in research, where she designs and conducts experiments with undergraduate students. She is adapting to life in Germany by taking language classes at HHU and watching lots of German shows on Netflix. Each day she enjoys it more.
"I think that the experiences I have had, so far, learning and working outside the U.S. have allowed me to grow as a researcher and a person in ways that I would not have if I did not push myself out of my comfort zone," she said.
Since moving abroad, Niziurski has attended numerous international conferences, met renowned researchers and now has connections with top researchers from all around the world. Niziurski believes that the time she spent in her internship at the Montana Women's Prison and research assistantships helped improve her presentation skills and confidence as an independent researcher and made a major difference in her career.
"Each time I have started a position in a new lab, I have had the confidence that I have solid research ideas and I know how to execute them well," Niziurski said. "This confidence is key, especially when I moved outside the U.S. to a place where I knew no one. I am naturally a shy person, but having confidence in my work and the determination to not let anything stop me, allowed me to go further than I have ever expected both career-wise and personally."