News
Students create podcasts for health care presentations
---
By: Brittany Bell
Creative Services Student Writer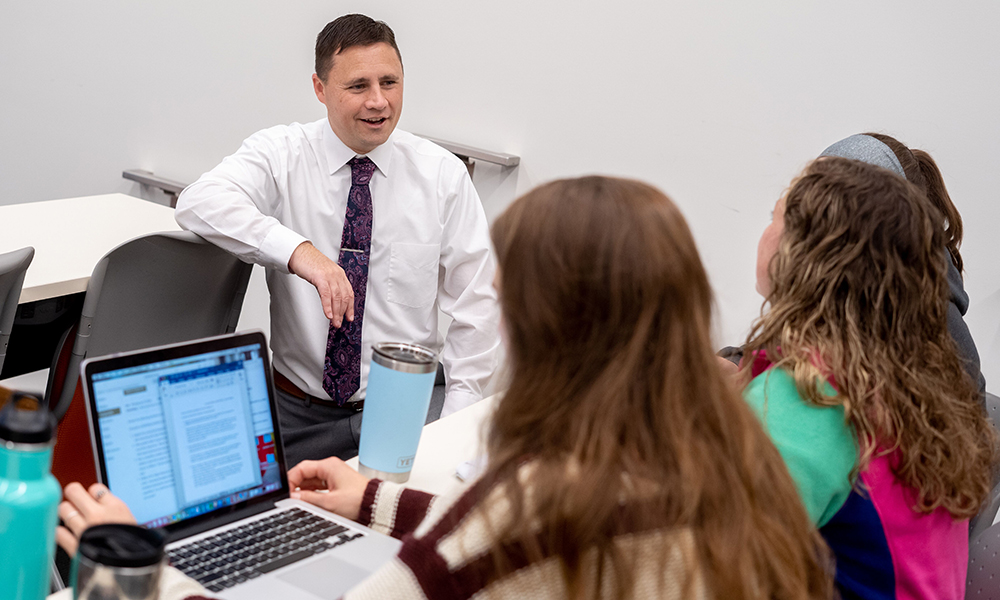 To keep students thinking creatively, sometimes professors will assign final projects instead of giving exams. For health sciences professor Tim Howley, that project is to present research comparing the U.S. healthcare system to one from another country. After first offering the project as an option last year and receiving positive results, he decided to bring the idea back with a new twist – using podcasts as the presentation tool.
"At first when I told them about it, you could see the 'deer in headlights' look, but the feedback I've received has been overwhelmingly positive," said Howley. Many students were nervous about making the recordings, but ended up enjoying the assignment and the freedom that came with it."
"It was something different that you could get excited to do besides just making a trifold poster — or yet another PowerPoint," said junior health sciences major Angela Franke.
Franke's group researched Costa Rica's healthcare system, and formatted their podcast like a debate. Many groups put a unique twist on their presentations to make it more entertaining by framing it like a game show or news segment, or adding personal flair to the presentation.
"We chose the Dominican Republic because I spent three months there on a mission trip and fell in love with the country," said Lawrence Sabbagh, another student. "I was at the community healthcare site so I already knew a good amount of stuff and was friends with a nurse there who I could call for additional help and information."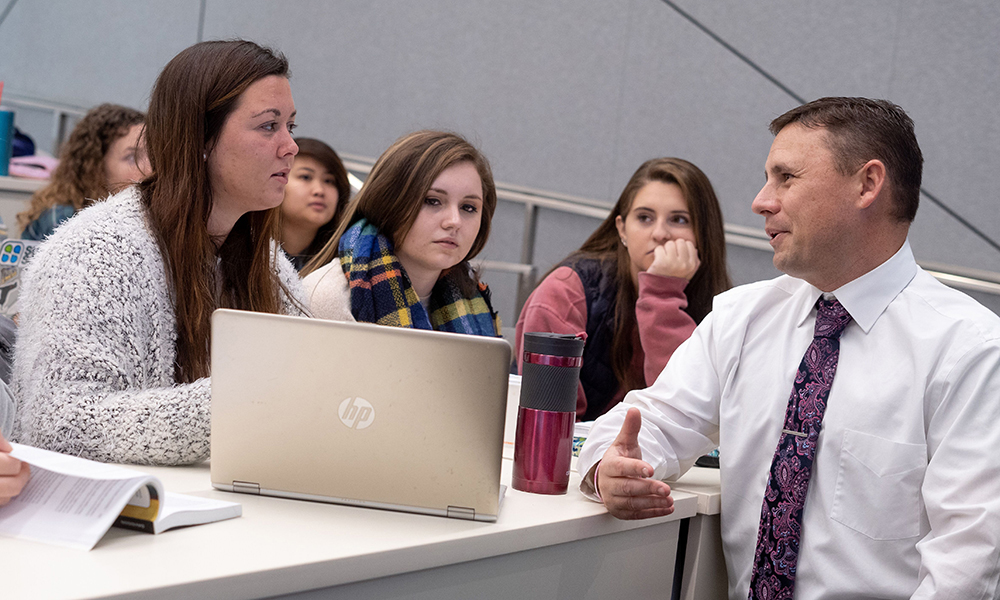 Beyond the chance to show creativity, another reason Howley found the podcast to be successful was that it allowed each student to contribute.
"It made people verbalize and communicate that don't naturally verbalize and communicate in class," said Howley. "When you have large classes, you don't hear everyone's voice, but the stipulation was that everyone had to talk, so I got to hear everybody's voice in their role in the podcast."
Many students get nervous in front of a large group of people, but the podcast presentations gave them the opportunity to express their knowledge without adding the stress of speaking publicly.
"I think it's more inclusive because it doesn't discriminate against the people who get nervous," said Franke. "So many people just cannot get their words across properly when they are presenting to full classroom."
"Podcasts offer students the opportunity to perfect their presentation and correct any errors," added Calli Dukas. "Oftentimes, students may practice their presentations and work hard to perfect and properly organize the information, but get in front of the crowd and all their work goes out the window. Podcasts allow students to yield a good result from all of their hard work."
Howley plans to continue using podcast presentations for his final project each semester until the next new technological advance appears. "It reenergized me. There's a million ways we can teach content, so I think it is fun to try out new things and see where it takes us," Howley said. "What I had been doing was good, and it worked, but to me I think this is better."