News
Psychology alum joins health professions faculty
---
By: Shannon Shevlin
Creative Services Student Writer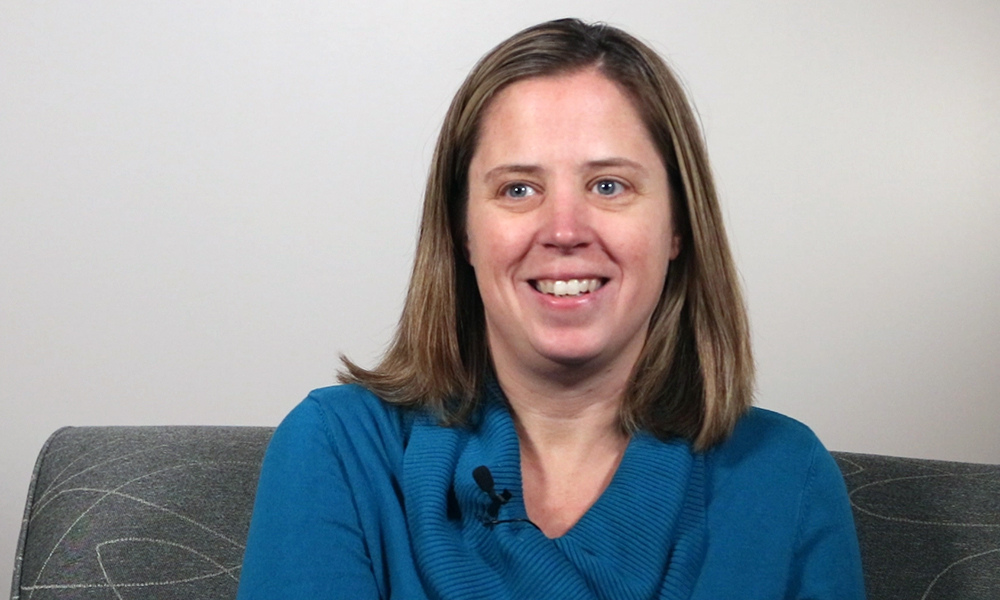 Dr. Abby Massey ('00) returns to the College of Health and Behavioral Studies (CHBS). Massey is a distinguished JMU alumna and medical doctor with more than 15 years of clinical experience. She brings a passionate energy and impressive résumé to her role of medical director for the physician assistant studies (PA) program.
Originally from Columbia, Maryland, Massey moved to Harrisonburg when she enrolled as an undergraduate honors student at JMU. After earning her B.S. in psychology in 2000, she continued her education at the University of Maryland School of Medicine. Massey completed her post-graduate residency in pediatrics and emergency medicine, later becoming pediatric emergency medical director at a hospital in Fort Wayne, Indiana where she worked for eight years.
While attending JMU, Massey met her husband Jason who is a native of Staunton, Virginia. Married for twelve years, they are proud parents to three children and are happy to be back in the Shenandoah Valley. When she's not in a classroom or clinical setting, Massey enjoys spending time with her family traveling, cooking or baking. In addition, she is involved in Serve Day with a local church where she completes various community service projects throughout the year for Harrisonburg residents. For Massey, being creative and making memories are important aspects of her lifestyle, reflecting an authentic connection to JMU's mission beyond the classroom.  
Massey returned to JMU in 2017 to join the University Health Center team as a practitioner, and then began a new role with Department of Health Professions in September 2018. As medical director, Massey is responsible for teaching full-time, providing medical oversight in student labs and mentoring students who are on clinical rotation in emergency medicine. In addition to her work at the university, Massey continues practicing one day per week in the ER at Sentara-RMH Medical Center
.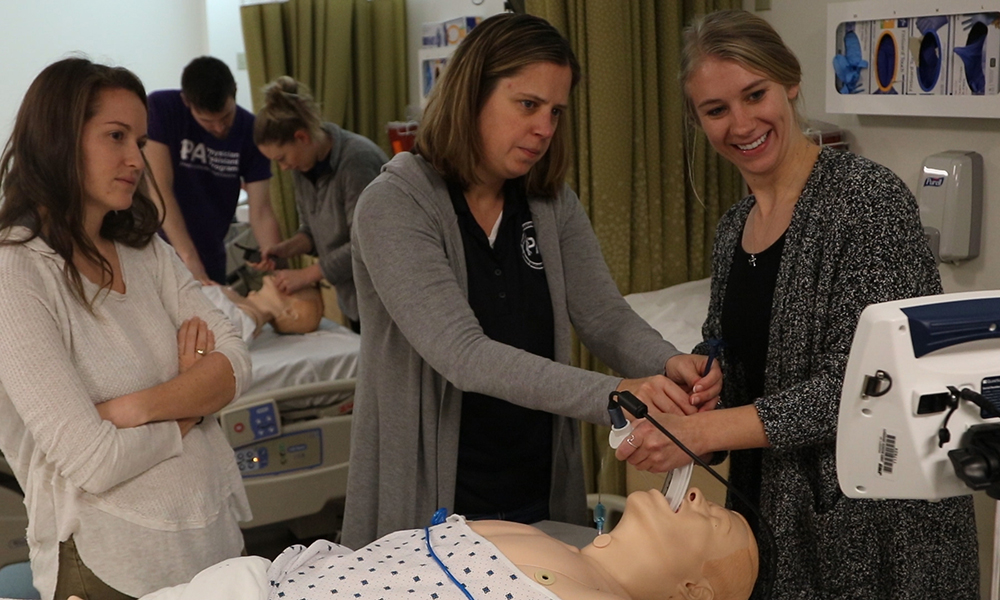 She explained how continuing to practice allows her to incorporate practical examples into her instruction and stay updated on emerging medicines and treatments. Massey expressed how important it is to continue advancing her knowledge through hands-on application and translational research. She said, "Building my experience and sharing lessons I've learned with students really resonates [with them]. As future healthcare professionals, they'll be faced with similar situations and challenges." Massey's experience in clinical settings, passion for the health field and desire to help others make her an excellent resource for students considering a post-professional program or career in the health field.
When reflecting on her career path, Massey is appreciative for the undergraduate courses and professors that piqued her interest in health professions and validated her decision to become a doctor. PSYC 335, or abnormal psychology, was Massey's favorite course at JMU because it is where she first explored classification, causes and treatments of abnormal behavior and related social issues. She noted, "The psychology major is ultimately what prepared me to work with people." She continued, "It gives you a different perspective than the traditional hard sciences and puts more emphasis on humans and behavior." From critically evaluating literature to understanding behavior in the clinical context, Massey credits her JMU experience with preparing her for success in medical school and beyond.
She is excited to be back on campus working with students whose ideas, ambition and learning experiences inspire her. Massey articulated, "Helping students use a curriculum to create meaning in their own lives is why I love my job." She added, "It's amazing to see them transform from graduate students to practicing clinicians and I'll continue trying to help them in any way I can." To current psychology majors pursuing a pre-medicine track, Massey advised, "I always tell students that 'if you want to do something then do it – and don't let anything get in your way'. Sometimes students need a reminder that they can achieve great things and should never give up on their goals. "
Published: Thursday, February 7, 2019
Last Updated: Thursday, February 7, 2019