News
Faculty present at breast cancer support group
---
By: Sara Banton
Creative Services Student Writer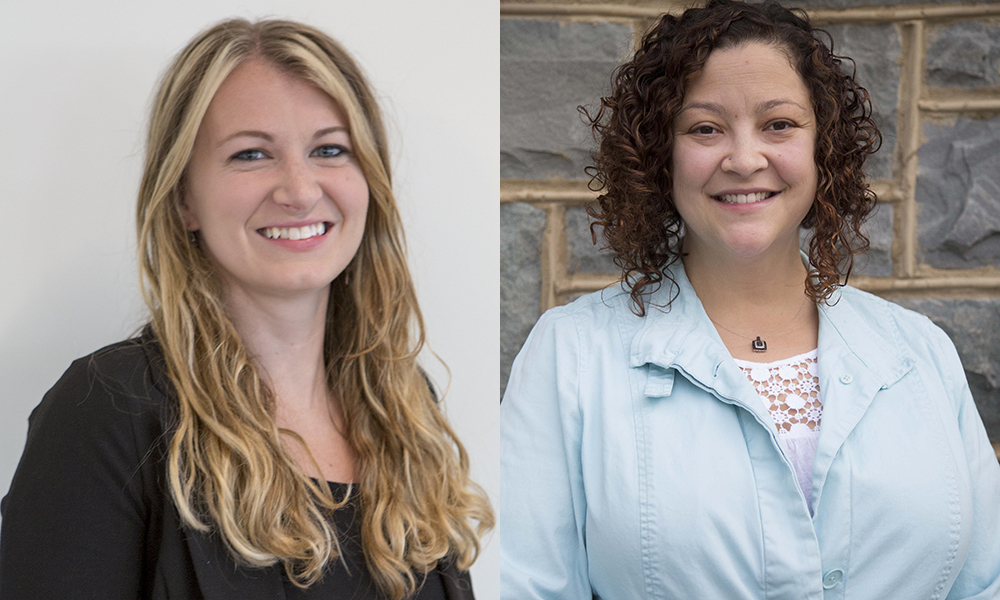 Professors Aimee Johnson and Dayna Henry from the Department of Health Sciences facilitated an outreach event for a breast cancer support group at Sentara RMH in November. Henry's research background is in health behavior and human sexuality and Johnson's focuses on cancer survivorship. Together, they led a discussion on cancer's effects on sexual and relationship health.
Elaine Dunaway, oncology health counselor at Sentara RMH, runs the breast cancer support group. She knew of Henry's research background and thought it would be a great opportunity for Henry to present to the group. Henry then invited Johnson to bring in additional knowledge about the topic.
"I don't think many of the participants have ever had someone talk to them about the issue of sexual and relationship health after breast cancer," Henry said. "It 'gave them permission' that this is a legitimate topic and something they are allowed to talk about, allowed to ask questions about and that there are answers."
Prior to the presentation, Henry and Johnson solicited anonymous questions from the group and then designed their presentation around these questions, allowing women to maximize this opportunity to learn.
As a part of the local community, Henry knows the importance of outreach events that allow faculty to impact the surrounding area. "It shows the wider community that JMU is a positive force," she said.
Dunaway's hope for this presentation was that the attendees would realize that they were not alone in their struggles. She recognizes that sexual health is not an easy discussion for a person to have, even with one's own healthcare provider, so for Henry and Johnson to provide an atmosphere of openness was very valuable. She hopes to partner with JMU again in the future.
"I think it was most significant that persons could feel free to ask questions and hear what the professors had to say and what others had to say as well," Dunaway said.
At the end of the event, one participant said, "I thoroughly enjoyed this presentation. I feel like they did a very good job. I was so impressed on their willingness to take on such a hard subject with eagerness to help women. I am very proud of them because I believe it takes a lot of courage and passion to deliver such a taboo topic that needs to be talked about. Too many suffer in silence. They are shining a light and bringing hope to those in need."