News
Helping patients with Parkinson's Disease
Okada wins VOTA scholarship to fund LSVT BIG training
---
By: Shannon Shevlin
Creative Services Student Writer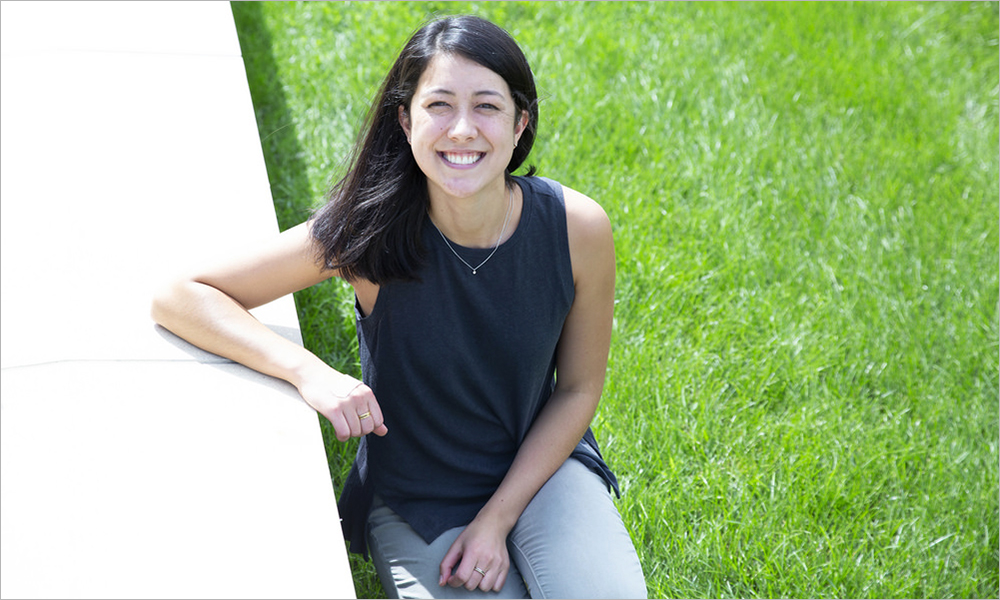 How can occupational therapists integrate service, advocacy and development into the OT field? Second-year student, Charis Okada, leads by example, demonstrating how these values make her a better student and occupational therapist. These qualities not only improve her effectiveness as a future OT, but also earned her a $1,000 scholarship.  
Charis received her scholarship through The Virginia Occupational Therapy Association (VOTA), an organization that strives to advance OT practice through advocacy, education and evidence-based decision-making within the Commonwealth of Virginia. Every year, VOTA provides $1,000 scholarships to three students who show academic and professional excellence, and a strong desire to serve the community. The scholarship application launches every spring and is open to all Virginia OT students.
Okada is from Fairfax, Virginia and earned her undergraduate degree in community health and health education with a certificate in rehabilitation science from George Mason University. She was always interested in neuroscience and how individuals recover from injuries, leading her to pursue a challenging but rewarding career in occupational therapy. In her search for the right graduate school, Charis fell in love with JMU because, "it felt like a family and the faculty truly care about students. Everyone has each other's backs."  While she is on track to graduate in December 2019, Okada will leave behind an influential and inspiring legacy for the OT program and Harrisonburg community.  
Okada's experience as an OT was transformed by her volunteer work at Wampler and Associates Rehab where she gained a better appreciation for neuro-wellness, specifically in people suffering from Parkinson's Disease (PD). She discovered a course called LSVT BIG that trains people with Parkinson's to use their body more normally, as the disease often causes slower and smaller movements. From small motor skills like buttoning a shirt to larger motor skills like keeping balance while walking, LSVT BIG teaches people to "recalibrate" their motions to match what others see.
Charis wants to help others restore this kind of independence and functioning in their daily lives – but the LSVT BIG training is expensive and she had no previous experience with Parkinson's clients. She applied for the scholarship and wrote to VOTA about channeling her passion for the field into improving the lives of patients. VOTA awarded Charis a $1,000 scholarship, which will not only cover her LSVT BIG training, but also relieve some financial burdens she bears as a graduate student. She will receive her award at VOTA's annual conference in Wintergreen, Virginia on October 27, 2018.
Charis added how she strives to capture service, advocacy and development in her practice by engaging with people who are different from herself and face unique health struggles. She said, "You have to remember that a problem is never one-dimensional. And if you want to be a good problem-solver, listening to others and taking initiative is important." Okada looks forward to attending the annual VOTA conference in October and receiving her LSVT BIG training to serve her community with a new skillset.
Published: Friday, October 5, 2018
Last Updated: Tuesday, October 9, 2018