News
Occupational therapy welcomes new program director
---
By: Shannon Shevlin
Creative Services Student Writer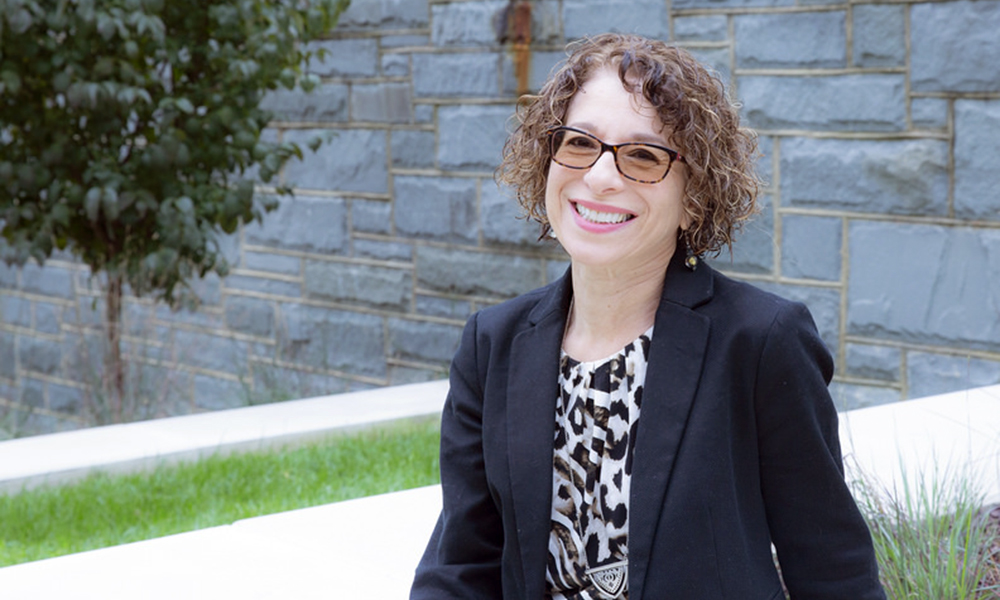 JMU welcomes professor Rachelle Dorne to the College of Health and Behavioral Studies. Dorne brings a bright energy, fresh ideas and an impressive résumé of experience to her new role as director of the occupational therapy program.   
Originally from a small town in New Jersey, Dorne has spent her academic and professional career throughout the United States. From Seattle to Fort Lauderdale to the Shenandoah Valley, Dorne continues to pursue her two greatest passions – occupational therapy and working with university students.
Dorne's education began at the University of Wisconsin, Madison where she received her bachelor's degree in occupational therapy. She followed her undergraduate studies with a master's degree in educational psychology from the University of Washington, Seattle. After returning to the east coast, Dorne earned her Ed.D. in 2004 from Tennessee State University, a Historically Black College & University (HBCU) in Nashville.
Dorne's experience at TSU and her emphasis on higher education are consistent with her commitment to diversity and inclusion in helping students realize their dreams. Dorne expressed, "Embracing students' identities and empowering them to reach their goals because of who they are – not in spite of it—is what I love about my job." She strives to be a source of guidance and encouragement for occupational therapy students, and is enthusiastic about this hands-on aspect of her new role.
Dorne spent the past 14 years as an associate professor of occupational therapy at Nova Southeastern University in Fort Lauderdale, Florida. During her tenure at NSU, she served as director of their Master of Occupational Therapy program for eight years and enjoyed teaching courses in both entry level and post-professional programs. In addition, she chaired capstones and dissertations and had the opportunity to further explore professional interest areas like geriatrics, fall prevention and cultural competency. Dorne's experience at NSU was rewarding, but she is especially optimistic about OT studies at JMU. 
As an active citizen, Dorne feels connected to the university's spirit of community engagement and involvement. She is passionate about issues surrounding women and people with disabilities and often leads students in civic engagement activities. From meeting with legislators in Washington, D.C. to encouraging participation in community events, Dorne is excited to help students understand and improve the lives of others, both on and off campus. She articulated, "Everything we do here – from utilizing debate in the classroom to ethics training and learning – really shapes students into the passionate, thoughtful and innovative professionals we need." Dorne added that the friendliness of people and overall cheerful student body was a bonus factor, validating her decision to bleed purple.
Published: Friday, October 5, 2018
Last Updated: Friday, October 5, 2018