News
Specializing in student health
Physician assistant graduate makes career at University Health Center
---
By: Brittany Bell
Creative Services Student Writer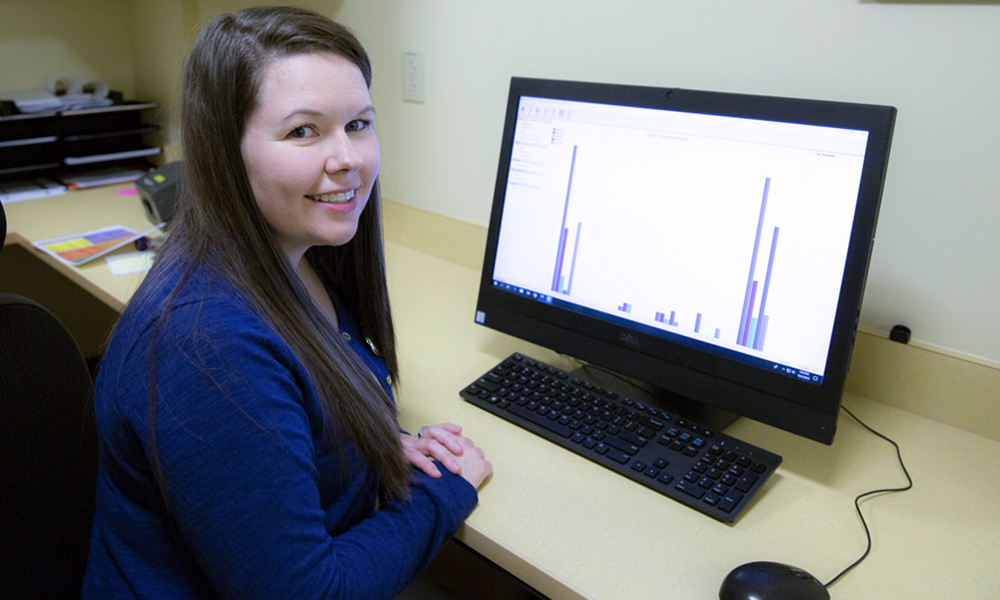 Jessica Sampson ('14) graduated with a master's degree in physician assistant studies. After working in the emergency room of Sentara RMH for three years, she accepted a position at the JMU Health Center this past January.
After being introduced to the concept of physician assistants while still in high school, Sampson felt the career might be a good fit for her. She attained her undergraduate degree at Shenandoah University in Winchester, Virginia, but decided to pursue graduate studies in the physician assistant program at JMU. She says, "Harrisonburg is home for me, I grew up in Augusta County, so coming to JMU for the PA program was coming home."
According to Sampson, JMU prepared her well for her career. "The classroom-based portion of the program along with rotations certainly set me up for success," Sampson said. "The majority of the time on rotations, they let you take the reins; you're in there, you're the one doing the work." The 10 required one-month rotations gave her hands-on experience and helped her see every type of practice that a physician assistant can fulfill within the profession.
During these clinical rotations, Sampson was exposed to various specialties such as surgery, OBGYN, and family practice. After doing a rotation in the emergency room at Sentara RMH, she felt that the location and specialization was a good fit for her. Rather than exploring other practices, she chose her additional rotations to be in family practice so that she could continue focusing on general medicine.
After passing her national certification exam (PANCE), Sampson accepted a job offer from the Sentara RMH ER. Three years later after having a child, she decided to reevaluate her situation and find a job that would provide a better work-life balance. When the university position opened, she left the ER and returned to JMU.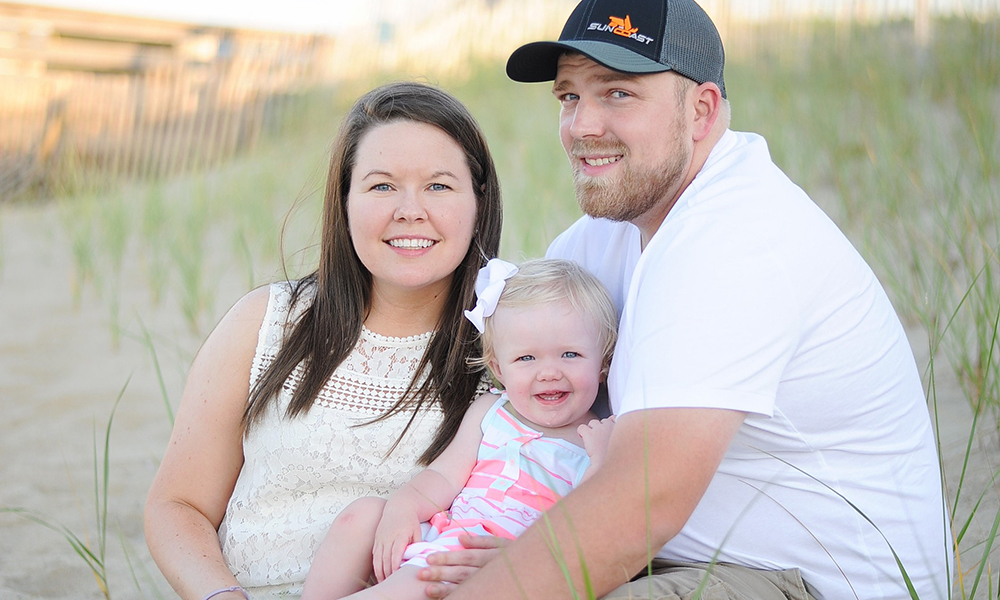 "I always knew I wanted to stay in general medicine and not specialize in one area, and the emergency department allowed a broad array of patient complaints and acuities," said Sampson. "It's the same at the center; even though you're only seeing students, there's still a variety of problems."
Beyond being able to come back to her former alma mater, the family focus of the clinic was a huge draw. Currently, she splits time between the university's urgent care and general medicine facilities.
Sampson encourages others in the field to look for PA opportunities in the Shenandoah Valley. Demand for physician assistants in the Harrisonburg medical community has grown steadily over the last five years. As the medical community has become more familiar with the profession and there's more appreciation for the care a PA can provide. "It wasn't too long ago that physician assistants weren't utilized frequently in the area," Sampson said. "I think that there will be a lot of opportunities for PAs in the area; and if you enjoy the mountains and all that come with them then it's a great place to be."
Published: Friday, October 5, 2018
Last Updated: Friday, October 5, 2018