News
Department of Psychology welcomes new faculty
---
By: Department of Psychology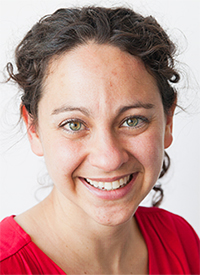 Robyn Kondrad will be joining the Department of Psychology as a tenure-track faculty member. Kondrad received her Ph.D. in developmental psychology from the University of Virginia.  After earning her degree, she was an assistant professor at Appalachian State University for several years.  Kondrad will be joining our department to teach large sections of PSYC 160: Lifespan Development. Kondrad is excited to teach Lifespan, stating it provides "an opportunity to introduce students to the relevance of developmental psychology not only to their personal lives, but also to their other academic interests.  " Her research "explores how children from preschool through early elementary school acquire the social and cognitive skills needed to communicate and get along with other people - skills that are crucial for successfully navigating the social world."  Her past research has investigated how children also learn from online interactions (e.g., Facetime).
---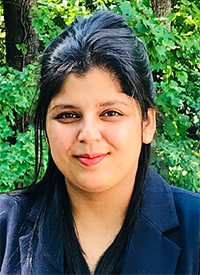 Anjali Mishra will be joining the Department of Psychology as a one-year visiting professor.  For the last few years, Mishra has been teaching at Northern Arizona University.  Mishra received her Ph.D. in social-personality psychology from University of California, Davis. Mishra has experience teaching classes ranging in size from 25 to 500 students.  This fall, Mishra will be teaching PSYC 101: General Psychology and PSYC 345: Social Psychology.  Her research area is positive psychology and has included stress and coping, post-traumatic growth, journaling, and gratitude.
---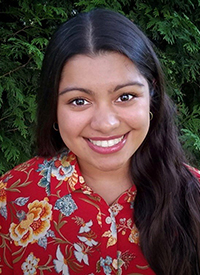 Sri Upadhyay will be joining the Department of Psychology this fall as a tenure-track faculty member.  Upadhyay received her Ph.D. in cognitive and brain sciences from Binghamton University.  This fall she will be teaching sections of PSYC 380: Cognitive Psychology.  Upadhyay states, "Ultimately, I choose to teach because I find joy in mentorship and in education."  Her research focuses on the "cognitive processes involved in reading.  Reading clearly goes beyond the words on a page, and that's what makes the study of language so fascinating for me as a cognitive psychologist."  Her past research focuses on topics such as how readers use context to aid comprehension, how social information can be communicated over text messages, and how readers simulate characters' thoughts and voices.  For more information on her research, publications, and teaching, please see her website.
Published: Friday, August 24, 2018
Last Updated: Friday, August 24, 2018