News
JMU faculty participate in summit on high school psychology education
---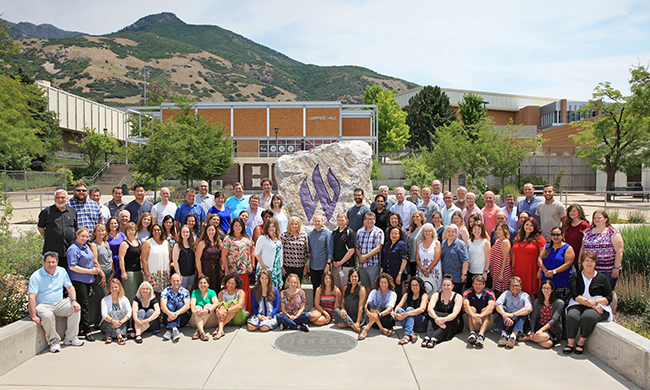 Psychology professors Suzanne Baker and Krisztina Jakobsen were among 70 high school, community college, and undergraduate psychology teachers selected to participate in the American Psychological Association (APA) Summit on High School Psychology Education in July 2017. The week-long summit, held at Weber State University in Ogden, Utah, focused on strengthening the value, reach, delivery, and assessment of high school psychology, with a goal of creating the best future for high school psychology education. Working groups focused on the following areas:
Psychology as a science

Skills that promote flourishing (e.g., metacognition, emotional well-being, and employability) and how to assess them

Scientific core skills and practices for the next iteration of the National Standards for High School Psychology Curricula

Best practices for assessment in high school psychology

Credentialing and identifying high school psychology teachers, including templates to craft state-based advocacy plans

Ongoing professional development for high school psychology teachers

Diversity and access in the teaching of high school psychology

Technology in the psychology classroom
By the end of the summit, the working groups developed over 40 draft deliverables and over 40 recommendations for students, teachers, administrators, APA, other organizations and the public. Over the coming months, the summit outcomes will be prioritized and finalized by the Summit Steering Committee, APA staff, the APA Committee on teachers of Psychology in Secondary Schools (TOPSS) and summit participants. Outcomes of the summit will be broadly disseminated among psychology teachers, school administrators and the public.
More information about the summit can be found on the APA website.