News
Nursing students and faculty travel to Japan for patient safety workshop
---
By: Laura Mack
Creative Services Student Writer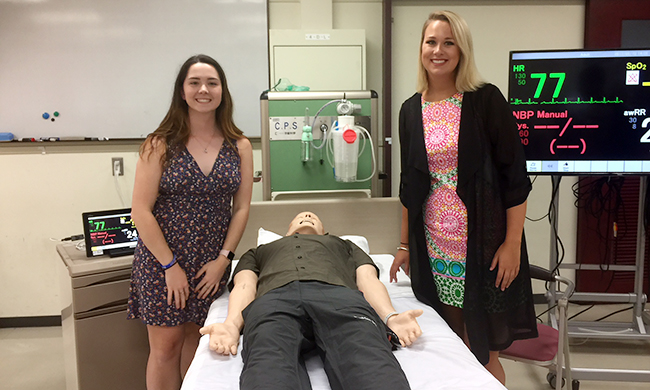 In August 2017, nursing students, Brooke Thompson and Rachael Vono, attended a patient safety workshop in Hiroshima, Japan led by JMU faculty Julie Sanford, Christine Argenbright and others. This eight-day workshop entitled "Global Perspectives on Quality and Safety: Improving Patient Outcomes" was held at Hiroshima University by the International Network of Universities (INU). As the only university from the U.S. included in this network, JMU students have a unique opportunity to practice and build career-related skills, while gaining a cross-cultural perspective on their areas of interest.
The Nursing Leadership Collaborative, comprised of nursing faculty leaders from each of the member universities, planned and taught the workshop to provide nursing students with hands-on experiences related to patient safety, as well as to prepare faculty for effectively employing patient safety lessons in the classroom. The workshop lasted from August 4 to August 12, with the first two days focused on cultural experiences for students. Participants attended the Hiroshima Peace Memorial Museum, as well as the Hiroshima Peace Memorial Ceremony that commemorated the anniversary of the atomic bombing of the city.
Over the next six days, classroom time was complemented by more hands-on experiences, as they incorporated patient safety case studies in simulation. "In simulation labs, we are able to enact the skills we have learned in a safe setting by practicing on life-like mannequins," explained Thompson. "During the workshop, we took the case study of a 15-year-old patient that died as a result of poor care and reenacted what happened – but we, as nurses, had to go in and do something different than the nurses in the case."
Faculty members sought to challenge and expand students' notions of patient safety, which, according to the World Health Organization, is defined as "the prevention of errors and adverse effects to patients associated with health care." Students were able to expand this concept by visiting a variety of facilities, from hospitals to nursing homes to car factories, and observe their efficiency models. Vono discussed one field trip to Mazda's car factory, which showed students that even manufacturing methods of safety and efficiency can be used to inform and make improvements in healthcare systems. They also toured Mazda's own hospital, which integrates safety and wellness measures by providing care for employees, as well as the surrounding community. "Each student talked about our country's definition of patient safety, our programs and policies in place, and together came up with patient safety goals and standards that we thought could be universal," said Vono.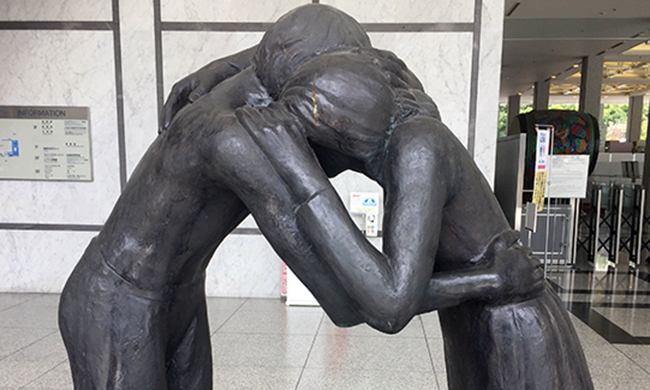 Thompson and Vono felt well-prepared for this workshop because of their experiences using JMU's state-of-the-art simulation labs and their exposure to the formalized, methodical U.S. approach to patient safety. However, both students came away from the workshop with an increased awareness of quality healthcare.  "One of the students from South Africa shared a story of patients dying in their ICU unit because they didn't have access to clean water," explained Thompson. "That's something that I never even think about - I don't think of water ever being unsafe here. So, that opened my perspective." Vono and Thompson discussed how listening to other students share their experiences and revisiting concepts they already learned strengthened their grasp of patient safety. "You kind of lose perspective when you think you know something so well," Thompson added. "When you revisit patient safety and hear other people's ideas, it's like, 'oh, I never really thought about it like that.'"
The INU workshops demonstrate how impactful international learning experiences are on both an interpersonal level and a global level. Sanford added, "We're educating nurses to take care of the healthcare needs in their communities and their countries. It makes you understand that you can impact the world in a very positive and meaningful way." Students and faculty left this workshop with a better understanding of patient safety, enhanced skills to effectively care for patients and mitigate medical error and profound connections to other nursing professionals around the world.