Health and Behavior
Spreading awareness on diversity
Lee heads to Croatia to complete Fulbright scholarship
---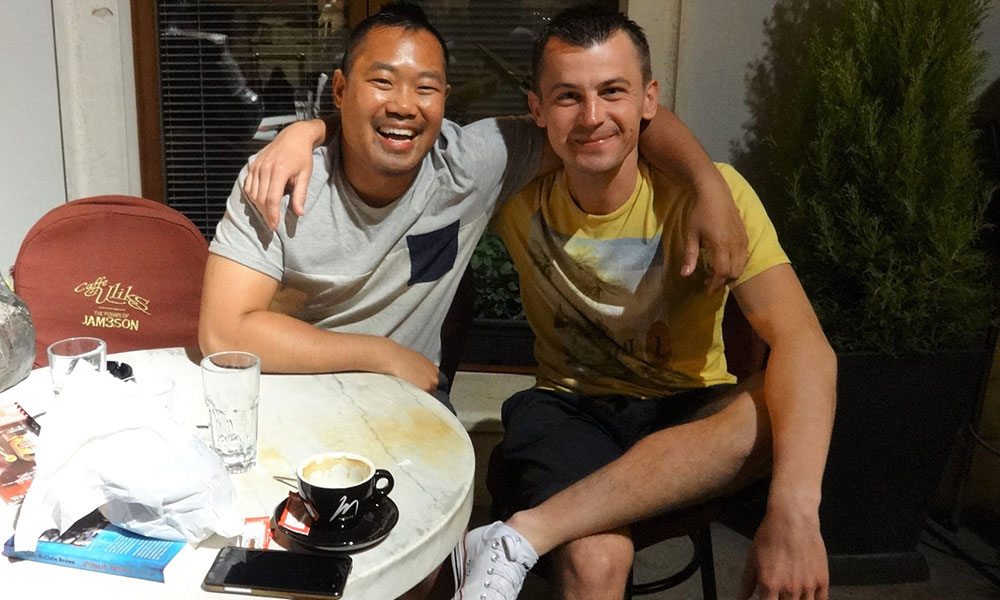 SUMMARY: Last spring, psychology professor Matthew Lee was awarded a Fulbright scholarship to continue his work at University of Zadar in Croatia.
---
By: Lauren Mitchell 
Creative Services Student Writer
Psychology professor Matthew Lee grew up in the ethnically diverse borough of Brooklyn, New York, and has been surrounded by many cultures from a young age. This everyday interaction with people from different walks of life led to his interest in the topic of cultural diversity, and he has made it his mission to increase compassion and spread awareness on the subject. Studying racism and intergroup relations for most of his professional career, Lee was drawn to the pattern of conflict in former Yugoslavia that continues to foster second-generation trauma, nationalism, and distrust. Last spring, Lee was awarded a Fulbright scholarship to continue his work at University of Zadar in Croatia for five months beginning in February. The Fulbright award is an international scholarship that works to support peaceful relations between the people of the United States and those of other countries through a mutual understanding of global issues. Lee was selected for the Core Fulbright U.S. Scholar program "Fostering Peace through Education on Ethnic Identity and Conflict in Croatia."
Due to his first-hand experiences with cultural tension in the U.S. and internationally, Lee felt that this program was the best fit for him. For over a year, he has worked closely with the Cultural and Racial Diversity Studies (CARDS) lab on the survey project Madison Matters. This project investigates JMU's social climate and provides a safe space for students, which he plans to continue to influence while abroad. He also advocates for cultural diversity all over the world. Lee has spent the past seven summers serving as visiting faculty at Romanian-American University in Romania. He developed his own JMU course, Psychology of Ethnicity, Ethnic Conflict and the Holocaust, for study abroad programs in Germany and Poland. "I think the Fulbright commission is interested in bringing in scholars who are interested in cultural diversity, breaking down stereotypes and bringing a fresh perspective to their students of what it means to live in the U.S. and how there is more than one kind of person who lives in our country," Lee explained.
During his stay, Lee will be teaching a class on cross-cultural psychology. This class will focus on cultural differences and similarities along with historical and present day discrimination and oppression. Through readings, workshops and personal relationships, Lee aims to give his students insight of what it means to be from the United States, especially as an ethnic minority. He hopes the students will gain the tools to live meaningful lives and connect with people from different cultural backgrounds. "I hope to inspire the students that I work with to understand more of the world around them and encourage them to engage more in social justice and efforts and behaviors that decrease stereotyping, ethnic tension, nationalism and segregation. There is a positive way to overcome these challenges, and this is what I hope to get across to them," said Lee.