Two Arts and Letters faculty awarded Fulbright Scholarships
News
---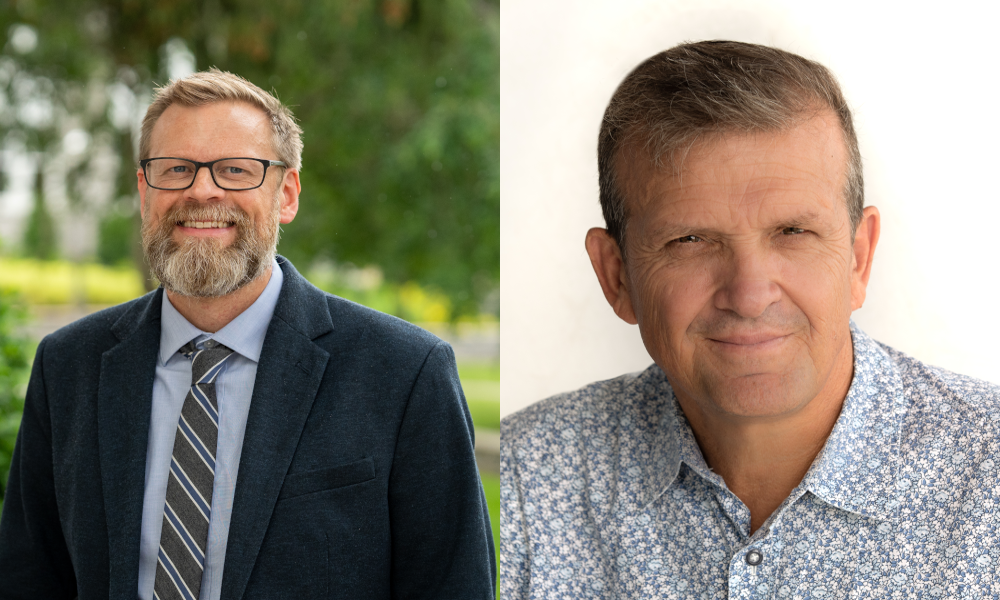 SUMMARY: Two Arts and Letters faculty members received Fulbright U.S. Scholar Awards. Daniel Beers, associate professor of justice studies, will study humanitarian support in Romania, while Ken Rutherford, professor of political science, will research disability rights in Vietnam.
---
Two Arts and Letters faculty members received 2023-24 Fulbright U.S. Scholar Awards. Daniel Beers, associate professor of justice studies, will study humanitarian support for refugees in Romania, while Ken Rutherford, professor of political science, will research disability rights in Vietnam.
The Fulbright U.S. Scholar Program offers over 400 awards in more than 135 countries for U.S. citizens to teach, conduct research, and carry out professional projects around the world. It is the U.S. government's flagship program of international education and cultural exchange. The 2024-25 Fulbright U.S. Scholar Program competition is now open.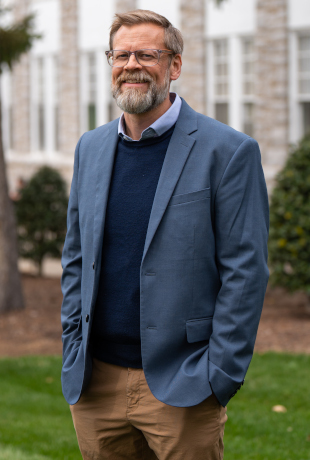 Beers will spend the 2023-24 academic year at Babes-Bolyai University in Cluj-Napoca, Romania, where he will research Romania's humanitarian movement. More than a million refugees have crossed into Romania since the outbreak of the war in Ukraine, and despite the size and speed of the crisis, Romanians have responded with an outpouring of humanitarian support. 
"I began my career focusing on development issues in Eastern Europe. As a grad student, I worked for a democracy assistance project with the Ukrainian Parliament, and I conducted my dissertation fieldwork in Romania. I even met my wife while studying in Bucharest. Since then, my interests have shifted toward the humanitarian and refugee studies fields, leading me to work in other parts of the world. But since the Russian invasion of Ukraine, Eastern Europe has become a global hotspot for refugees and humanitarian action. The Fulbright will allow me to return to a place that I know well, a place that I care deeply about, with a new set of skills that I hope will allow me to give back something meaningful. In a way, it feels like my whole scholarly career has led me to this moment."
Beers will investigate local responses to the war, examining how Romanians mobilized to assist Ukrainian refugees, how they understood their work, and what the experience might teach us about the nature of humanitarian movements. He will also teach courses on humanitarian aid and refugee protection.
"I will be teaching in the International Development MA program, helping to strengthen the humanitarian studies curriculum at Romania's oldest and largest university. I also hope to contribute directly to the efforts of local humanitarian activists and organizations in Romania. As a faculty member at JMU, I am active in a number of initiatives supporting refugees in the Shenandoah Valley. I am eager to get involved with similar projects in my host community in Romania, both to lend support and to learn from the important work they are doing."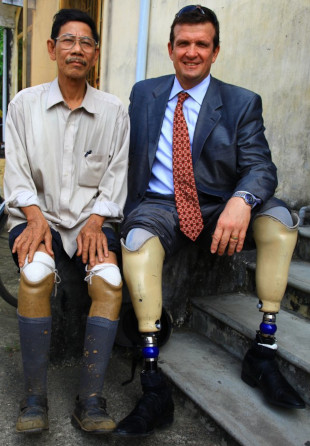 In spring 2024, Rutherford will spend five months at the University of Foreign Languages, Hue University in Vietnam. Rutherford will conduct research on Vietnam's regional and international leadership on disability rights, and humanitarian issues, while teaching a course on American politics and culture. 
A recent UNICEF survey found that over seven percent (around 6.2 million) of the population aged two years and older in Vietnam have a disability, and an additional 13 percent — nearly 12 million — live in a household with a person with a disability. Vietnam played a key role in initiating and drafting an international convention on disability rights and was one of the first governments to sign and ratify the 2006 Convention for Rights and Dignity of People with Disabilities. 
Rutherford's research will create greater awareness of Vietnam's role in promoting the social and economic reintegration of persons with disabilities. It will also suggest how other Asian countries in particular, and international society more broadly, can address issues affecting persons with disabilities and initiate legal measures to support them.
"My Fulbright Vietnam research attempts to broaden society's understanding of what it means to be disabled, which, in turn, I plan to incorporate into my JMU classes (International Law, Global Politics, etc.) and continued global advocacy for the rights and dignity of people with disabilities, especially those impacted by the deadly legacies of war."
This is Rutherford's second Fulbright award. In 2005, he received a U.S. Scholar award to the University of Jordan in Amman to research Jordan's regional leadership in protecting the rights of the disabled.