News
Welcoming Latinx Studies Cohort
---
SUMMARY: Following the success of the first College of Arts and Letters cohort hire in 2021, we are proud to announce the Latinx Studies Cohort, made up of six interdisciplinary scholars from across the nation who will join JMU in the Fall.
---
Following the success of the first College of Arts and Letters cohort hire in 2021, the College pursued the hiring of another cohort, this time with a focus on Latinx studies across various fields. This is a growing interdisciplinary area that cuts across traditional fields of inquiry and supports JMU's commitment to community engagement. As the demography of our student body changes and the Latinx population grows in Virginia and the USA, faculty expertise in this broadly-defined field will become ever more important.
According to Robert D. Aguirre, Dean of the College, "The College of Arts and Letters is fortunate to have faculty that have worked in this area for years and forged strong bonds with our local and statewide Hispanic community. With the successful completion of our cohort hire these efforts will be multiplied, bringing Latinx perspectives to writing and media, racial and social justice, communication, politics, transnationalism, bilingualism, gender/sexuality, and varieties of policy-inflected research." 
"During meetings with these candidates, I was so impressed with their academic excellence, but even more with their desire to join the CAL community as well as the local community, which is such an important asset to our faculty experience at JMU," said Karina Kline-Gabel, Assistant Dean with the College.
This college-level initiative could not have occurred without strong support from Provost Heather J. Coltman and her team, from David Owusu-Ansah, the entire Arts and Letters leadership team, the Madison Hispanic Caucus, the LAXC program and affiliates, countless faculty across the college, and the dedicated efforts of search committees and the support provided for them by our hard-working staff. The colleagues formally hired as part of the cohort include: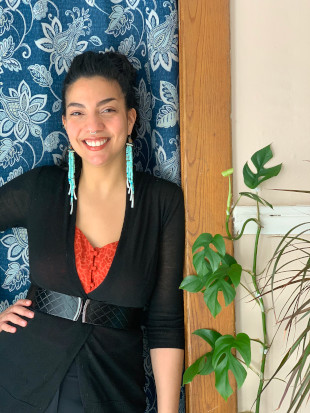 Reslie Cortés, a Ph.D. candidate at Arizona State University, will join the School of Communication Studies as an Assistant Professor. A writer, director, and performer, her research areas include Puerto Rico and decolonialism, cultural and racial performance, and more.
"I'm so thrilled to be joining James Madison University. I am especially excited to be working with faculty and students who care so deeply about using communication research to advocate for vulnerable populations as this has been a goal of mine for many years!"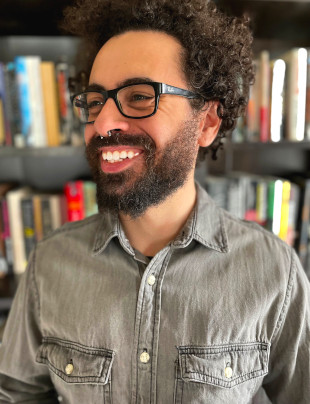 Jason Baltazar, a Ph.D. candidate at The University of Kansas, will join the English department as an Assistant Professor. Baltazar's research areas include fiction writing, hybrid forms, speculative fiction, multiethnic and diasporic American literatures.
"I'm beyond thrilled to be joining the Department of English in the fall. It's exciting to see how much variety the department offers students to build expertise that is meaningful to them. I'm also honored to have the opportunity to help build upon incredible work done by the Hispanic Caucus and LAXC program as Latinx studies at JMU continues to grow. I'm looking forward to hearing what students have to say in class and on the page, helping my fellow first-gens however I can, and becoming part of the Harrisonburg community."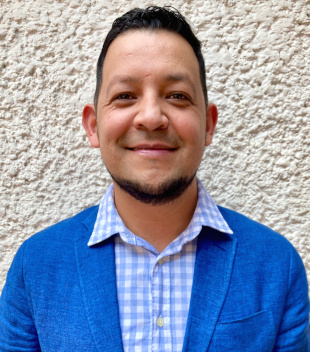 Elim Hernandez joins us from the University of Oregon as an Assistant Professor in the School of Media Arts & Design. His research areas include bilingualism, codeswitching, Spanglish, language intensification, advertising, copywriting, and Hispanic-American consumers.
"I so look forward to expanding my professional career at SMAD, CAL and JMU. I can't wait to work with students, faculty, and the Harrisonburg community!"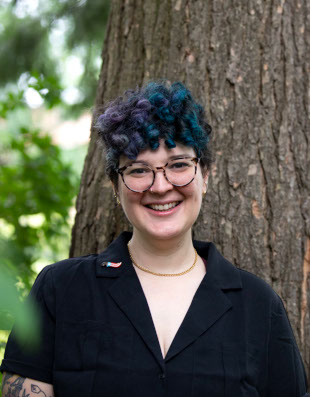 Verónica Dávila Ellis joins us from Smith College as an Assistant Professor in the Department of Foreign Languages, Literatures, and Cultures. Their research areas include Latinx and Caribbean cultural studies, popular music, gender and queer theory, and sound and performance studies.
"I'm excited to join JMU's Dept of Foreign Languages, Literatures, and Cultures. Looking forward to working and learning with Latinx students across the university and in the larger Harrisonburg community."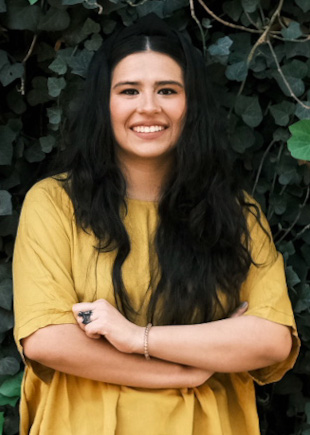 María José Delgadillo joins us from the University of Houston as an Assistant Professor in the English Department. Her research areas include fairy-tale studies in contemporary literature, fantasy, wonder, gender, and horror in women writers in Latin America, multimedia interventions in the production of text, interdisciplinary collaboration between humanities and science, translation as political practice, and creative writing and bilingualism.
"I am extremely excited and honored to be joining James Madison University. As a bilingual writer, immigrant, and first generation college graduate, I feel a strong sense of connection with what James Madison University has built and is proposing for the future. I look forward to the togetherness of questions that ensue in the connection of learning processes, and above all I'm excited to witness the brilliant imaginations of JMU students and colleagues. I'm thoroughly thrilled for the opportunity to do this here, and now, and within this community."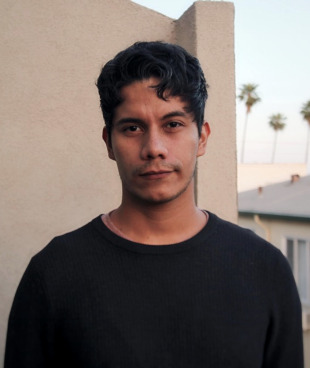 Eduardo Duran joins us from the University of California, Los Angeles as an Assistant Professor with the Department of Sociology. His research interests include cultural sociology, medical sociology, phenomenological sociology, and the sociology of the senses, with an emphasis on the application of these fields to the experience of migrants from Latin America.