News
Clarifying the information
Alumna volunteers to combat misinformation about COVID-19
---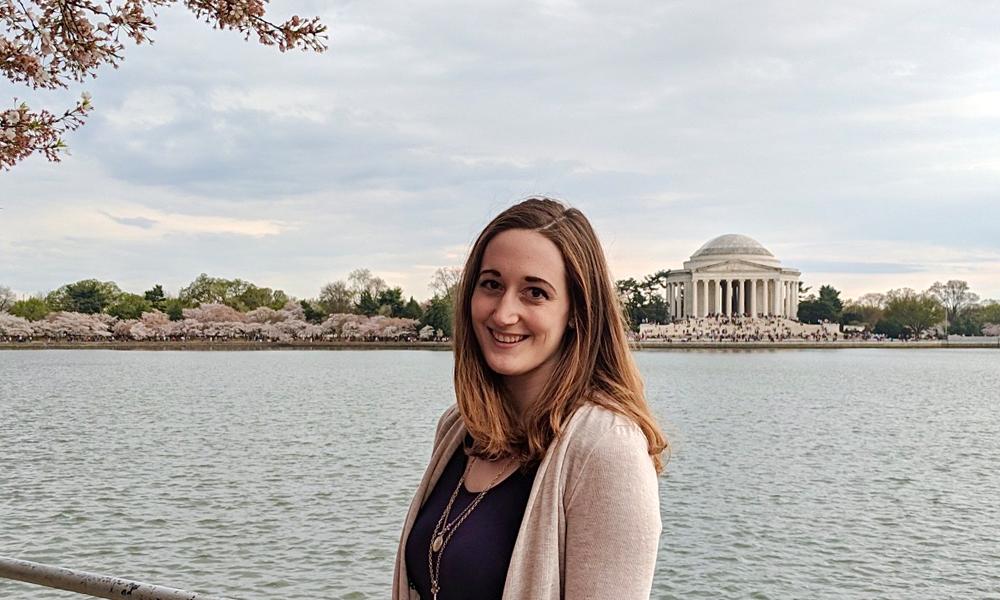 SUMMARY: Medical and technical writer Allison Capley ('16) is volunteering with the COVID-19 Ask a Scientist project to answer pressing questions about the novel coronavirus.
---
Last Friday, Allison Capley ('16) pored over a Google Sheet filled with questions about the novel coronavirus. The sheet, updated automatically and organized by topic, is a repository for questions submitted through the COVID-19 Ask a Scientist website, and Capley, a medical and technical writer for a biomedical information technology company, is one of 500 volunteers responsible for answering them.
Supported by the Federation of American Scientists, "the goal of the project is to give people a medium to ask questions in a time that it may be hard to reach doctors," Capley said. "And when misinformation is circulating on places like social media."
"Right now, medical and scientific technical writers are in a unique spot. We have somewhat of an ethical duty to raise health literacy."
Thanks to compatibility with Amazon's Alexa, beginning this week, users can say, "Hey Alexa, ask a scientist" followed by a question to submit through the site. Capley said the numbers have jumped, reaching over 600 total.
The question Capley was working to address her first day concerned virus susceptibility. The individual who submitted it had read that people with type A blood have an increased chance of contracting the virus. Was it true? After finding the referenced article, which detailed research on a small number of participants, Capley concluded "more research needs to be done" on a larger scale before the claim can be considered medical fact.
In addition to answering questions as part of the Q & A team, Capley also serves on the editorial team, a group that tends to inquiries that need a little more attention. "Every question and answer gets screened by multiple people," Capley said. Before being published, each response must have a reputable source, be answered fully and omit confusing, scientific jargon.
"Right now, medical and scientific technical writers are in a unique spot. We have somewhat of an ethical duty to raise health literacy," Capley said.
A strong writer who was also interested in the sciences, Capley says she, like a lot of people, fell into medical writing. While studying writing, rhetoric and technical communication with a minor in health communication, Capley's passion for health literacy was sparked by professor Heather Carmack, who taught the introductory health communication course. Health literacy — an individual's ability to obtain, process and understand information regarding their own health and how they interact with the health system — became the subject of Capley's thesis at John Hopkins University, where she earned a master's in medical science writing.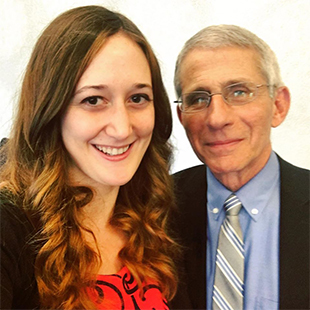 With only 12% of adults having proficient health literacy skills in the United States, Capley recognizes that medical writers, who serve as a "bridge between the lay person and the expert," are more important than ever right now.
Before volunteering for the Ask a Scientist project, Capley was already combating misinformation about COVID-19 on her personal social media accounts. Each time she saw a misleading article, meme or graphic circulating on her feed, she took a screenshot. Then, she created an album of the images and paired it with a list of five ways to identify valid information from misinformation. "I received a lot of messages about the post," Capley said. "People were thankful that someone was talking about it."
When Capley received an email from a fellow Johns Hopkins alum about a "cool program" looking for volunteers, she saw it as a "big opportunity to do something good in the science field."
As increased measures are taken to slow the spread of COVID-19, Capley will continue to set aside an hour of her time each day to answer questions and fine-tune responses to provide people with the clearest, most accurate information. Capley says the turnaround time for a simple question is about 24 hours, with more complex questions taking two to three days.
"We have a duty to the people to give them information as fast as we can, but also as accurate as we can, especially during a pandemic like this. You have to prioritize quality over quantity."