News
Making government work
Alumnus appointed law clerk at U.S. Supreme Court
---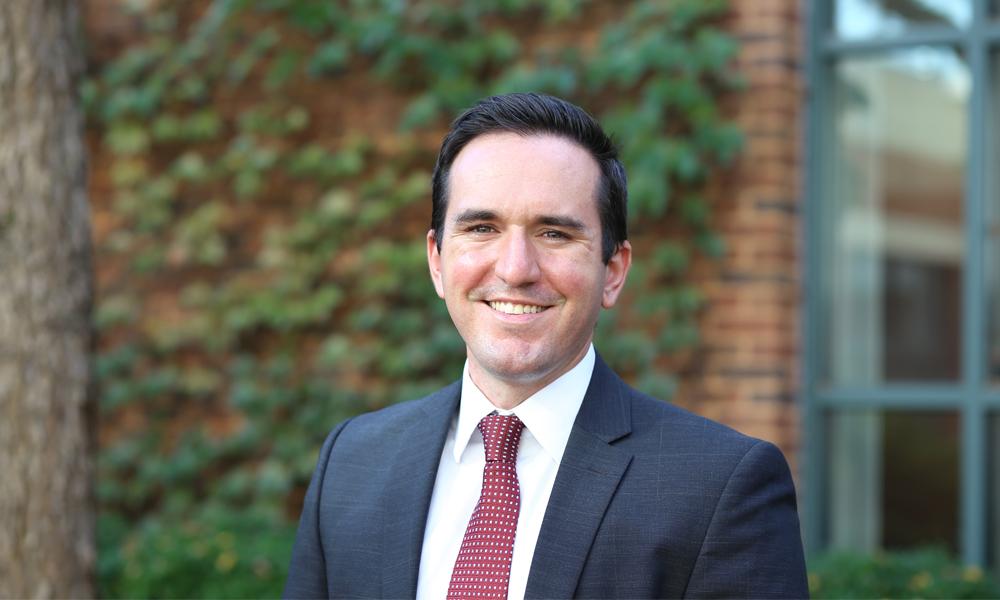 SUMMARY: Dan Richardson, who earned dual bachelor's degrees from JMU, will clerk for Justice Stephen Breyer of the United States Supreme Court for the 2020-2021 term.
---
Dan Richardson ('12) believes our passions often arise in response to the issues that most frustrate us. For the Leesburg, Virginia native, his passion first developed while watching his mother, a special education teacher, try to navigate the standardized tests and regulations imposed on teachers. "I remember thinking this could be done better," Richardson said. "Even if we agreed that these goals are important, there are ways to make this easier for people and better for people." 
While his career aspirations have changed over time, Richardson says he's been passionate about the same issue since he was 17: making the government work. "It's kind of a simple idea, but it's been the core of everything I've wanted to do."  
Richardson, who graduated top of his class from University of Virginia School of Law, recently finished his role as one of five Bristow Fellows to the Office of the Solicitor General, which handles the litigation for the Supreme Court. He will continue to pursue his "simple idea" in his new role as law clerk at the United States Supreme Court for the 2020-2021 term. 
"It's kind of a simple idea, but it's been the core of everything I've wanted to do."
Coming to JMU as a political science major, Richardson found a sense of belonging in Miller Hall. "[Professors] were just around. It's the same thing I had in law school," Richardson said. "The ability to talk it out with people and be in an academic environment where that's encouraged and professors are present – doors aren't closed, people aren't gone all the time – I think that's the whole game to me. That's the stuff."  
He also took advantage of JMU's undergraduate research opportunities. Working as a research assistant alongside Melinda Adams and John Scherpereel, professors of political science, Richardson studied international gender diversity within the executive branch. "What I found at JMU is there's a lot of research going on... and they always had resources to have undergrads help out." 
Richardson also participated in JMU Washington Semester, played saxophone for the Marching Royal Dukes and completed an honors thesis through the Honors College.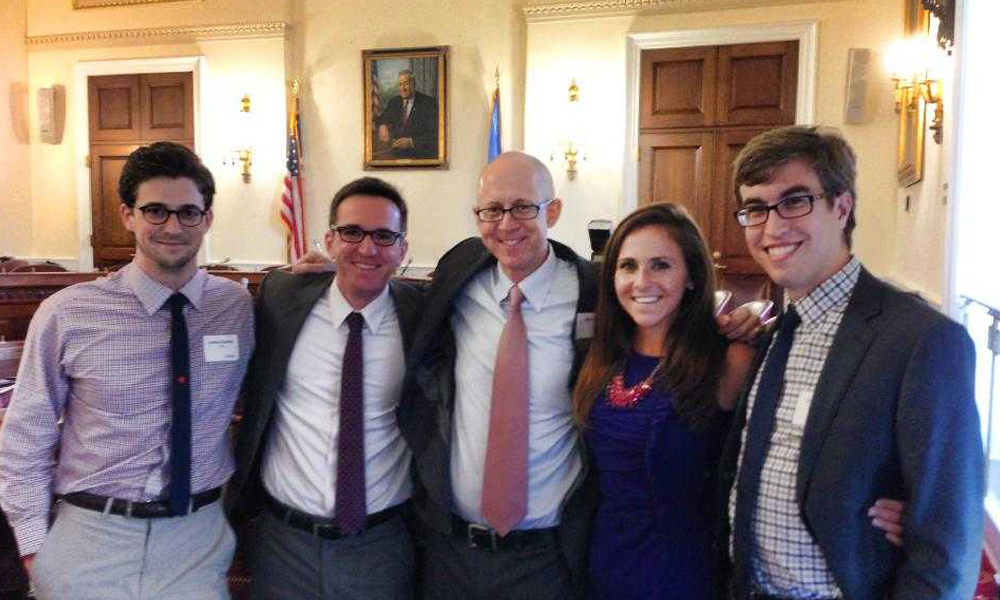 In 2012 Richardson graduated with honors and received double bachelor's degrees in political science and public policy and administration, both of which diplomas his mother framed. He then worked for the U.S. Judiciary in Washington D.C. before joining the Congressional Research Service, a small agency on Capitol Hill that conducts nonpartisan policy and legal analysis for members of Congress.  
Early in his career, Richardson saw the value in a law degree. "You realize that if you actually want to fix government and make things work better... knowing the policy and management stuff is only half the story. You need the law to navigate it all."  
"My favorite thing about [law] is that it's constantly a mental workout."
At UVA Law, Richardson was selected as editor-in-chief of the Virginia Law Review, one of the nation's most prestigious law journals, and afterward worked as a clerk for appellate court, where he had to "digest legal arguments all day and try to make sense of them."  
"My favorite thing about [law] is that it's constantly a mental workout," Richardson said. "It's an inherently collaborative field because you often learn the best by just talking to other people."  
Richardson is currently preparing to begin his most distinguished role yet as law clerk to U.S. Supreme Court Justice Stephen Breyer, an opportunity Richardson describes as "a dream come true." Supreme Court law clerks are responsible for screening petitions to the court, writing memos, drafting opinions, and researching and debating some of the most critical legal questions today.  
"It's an experience that is great in and of itself, but it's also one of those experiences where you learn so much and meet so many people who are thinking about the law in interesting ways," Richardson said. "You grow a lot as a lawyer just by being around people like that for a year." 
Although Richardson is filling one of the most prestigious positions for law practitioners, the career accomplishment he's most proud of is, like his passion to make government work, seemingly simple.
"Anytime I've been able to talk to someone, maybe two years behind me, who was facing the same decision points [I had]," Richardson said. "And then look back a couple years later, and they're rocking it and doing important work... and the sense to which you feel like you were able to contribute in some way to that happening."