College of Arts and Letters
History department unlocks Wilson Hall
---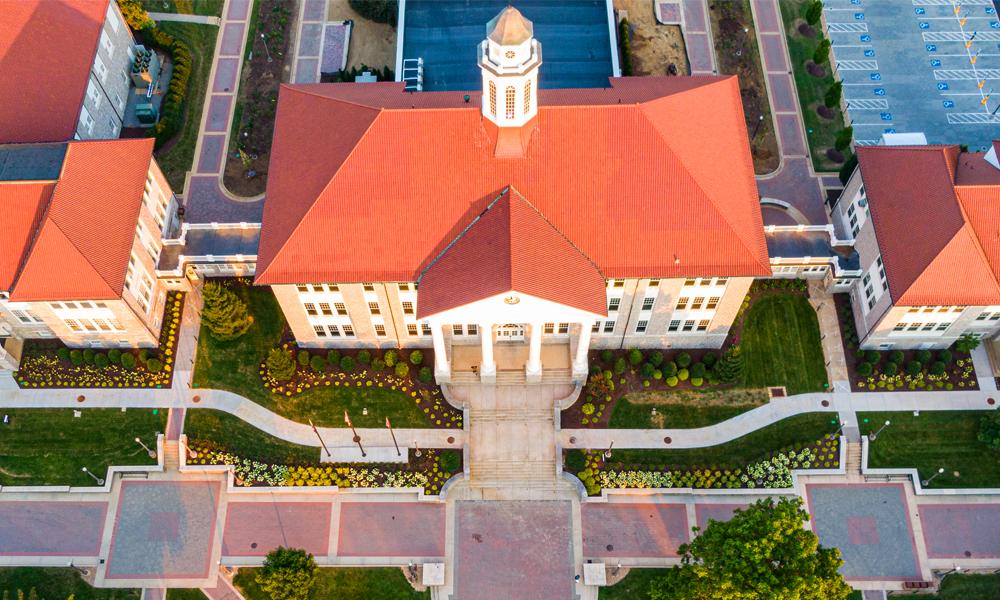 SUMMARY: For the first time since the late 1990s, the history department will be united under one roof in the recently renovated Wilson Hall.
---
Yesterday, Aug. 12, 2019, faculty and staff in the Department of History were able to pick up a new set of keys at the University Lock Shop. The keys unlocked recently renovated offices in Wilson Hall and marked a new chapter for the department, college and university at large. 
This year will be the first in over twenty years that the entire history department—faculty, staff and graduate assistants—are together under one roof. Professor of history and associate dean in the College of Arts and Letters, Chris Arndt came to JMU in 1985. He remembers when the department began to outgrow its space in Jackson Hall around 1998. 
"In the last several years, members of the history department, either faculty, staff, or adjuncts have been located in six different buildings." Arndt said the new move will bring about a deeper sense of connection in the department.  
He also anticipates the new spaces—three fully mediated classrooms, two seminar rooms and a cutting-edge digital history studio, which features a podcast booth, 3D printers and virtual reality capabilities—will demystify the disciplines that many may think of as old and musty. 
"I think people will find that what's going on in history and in many of the other disciplines within the college is new, cutting-edge and digital." 
In addition to the history department, Wilson Hall is the new home of the Cohen Center for the Humanities, a center focused on interdisciplinary inquiry within the College of Arts and Letters. 
The relocation to Wilson Hall, Arndt said, is an honor for both the department and the college.  
"It's just a real honor, a feather in our cap, and provides all sorts of terrific opportunities for connections between disciplines, inside and outside the college and to people on campus and beyond." 
Entering Wilson Hall from the Quad, members of the university and the local community will be greeted by an inviting and informative space. The lobby features displays about the university's history and the auditorium, with seating for 1200 in purple chairs, offers an unparalleled venue for university and community events. 
"It's in many ways, a center of the campus, particularly something of an intellectual hub that everyone identifies with," said Arndt. 
The first major event in Wilson Hall that is open to the public will be when John Grisham returns to conduct his Writer's Hour as part of the Madison Vision Series on September 12th.