College of Arts and Letters
History professor to study white-columned plantation house
---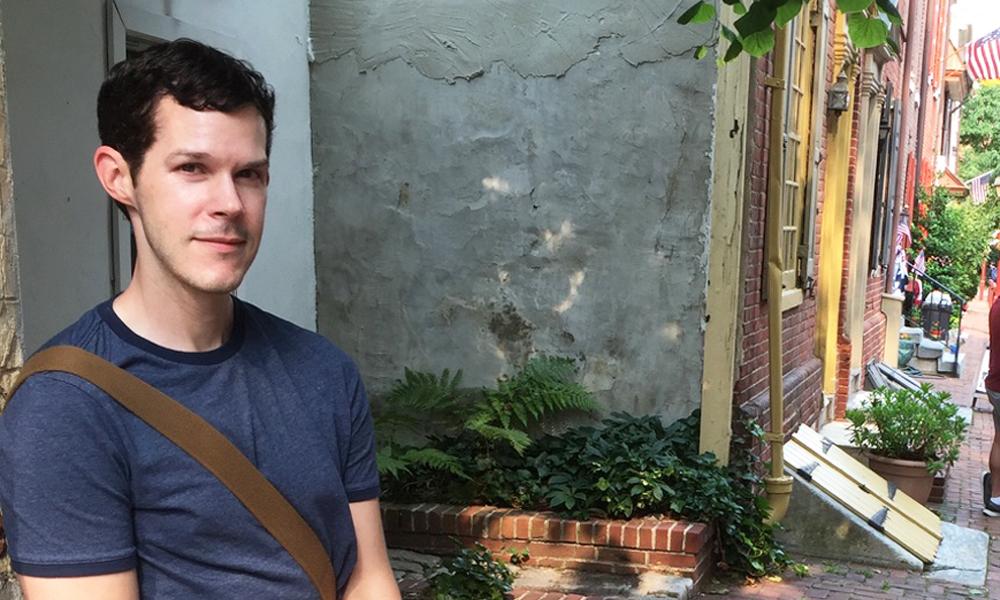 Dr. Philip Herrington, an assistant professor of history at James Madison University, has been named a Virginia Humanities Fellow for Fall 2019. The highly competitive program affords scholars the time and space to advance ambitious research projects that have a public interest and that somehow relate to the Commonwealth.
This fall, Dr. Herrington will be in residence at the Virginia Humanities headquarters in Charlottesville, working on the project "Plantation Revival: White Columns for Modern America," which interrogates the white-columned plantation house, one of the most enduring and divisive of America's architectural icons, from the 1890s to the present. This is a collaborative effort with Dr. Lydia Mattice Brandt, an associate professor in the Department of Art History at the University of South Carolina.
Dr. Herrington's areas of study include American architectural, environmental, and public history. He regularly offers courses on Historic Preservation and the Plantation. His first book, "The Law School at the University of Virginia: Architectural Expansion in the Realm of Thomas Jefferson" was published by the University of Virginia Press in 2017.
Learn more about the Fellowship program at Virginia Humanities here.