College of Arts and Letters
Arts and Letters Outstanding Students chosen
---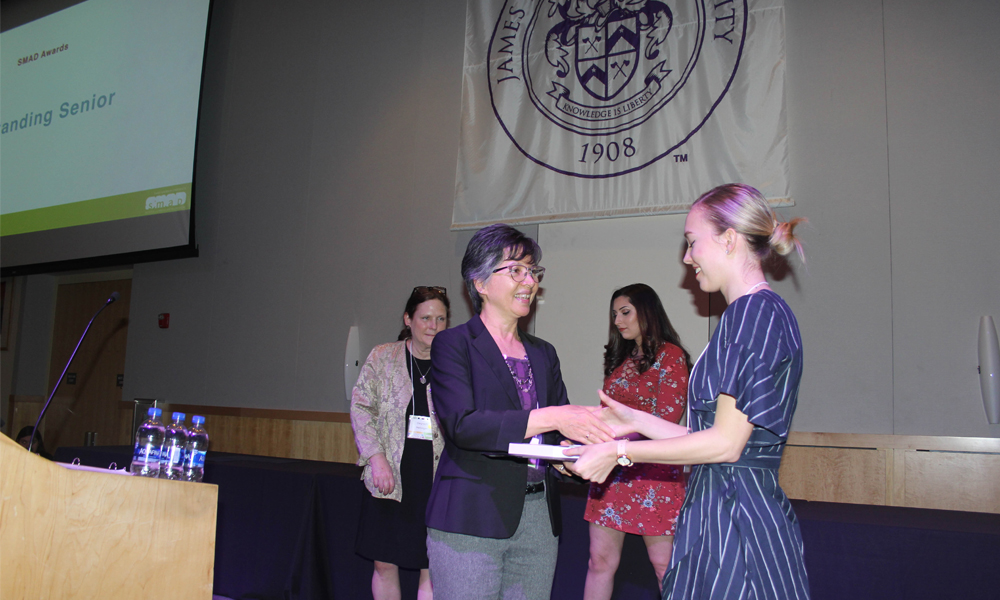 As May commencement approaches, departments in the College of Arts and Letters are celebrating outstanding students in the graduating class of 2019. Fourteen students have been chosen as Outstanding Students in their respective major programs.
The college also honors an outstanding student. This year, Nicolette Chuss, who was chosen as the Outstanding Foreign Language Student, was also named the College of Arts and Letters Outstanding Student.
These graduates will also be honored at the Arts and Letters commencement ceremony on May 4th. 
Outstanding Students By Major:
Anthropology: Ms. Rachael Loreen Vannatta
Communication Studies: Mr. Austin Ryan Poff 
English: Mr. Matthew Gervasi Cappo 
Foreign Language: Ms. Nicolette Susan Chuss
History Student: Mr. Christopher Brian Huber  
International Affairs: Ms. Nancy Alexis Haugh  
Justice Studies: Mr. Blake Aaron Pendleton
Media Arts and Design: Ms. Abigail Nicole Mumma 
Philosophy: Ms. Kaitlyn Michelle Bridgeforth
Political Science: Ms. Emily Myrei Croston
Public Administration: Ms. Melody Ann Barger
Religion: Mr. Nathan Robert McBarron
Sociology: Ms. Alina Pantano     
Writing, Rhetoric and Technical Communication: Ms. Caroline Teisen Mohan