News
Alemán Wins Community Service Award
Latino scholars initiative is proudest achievement
---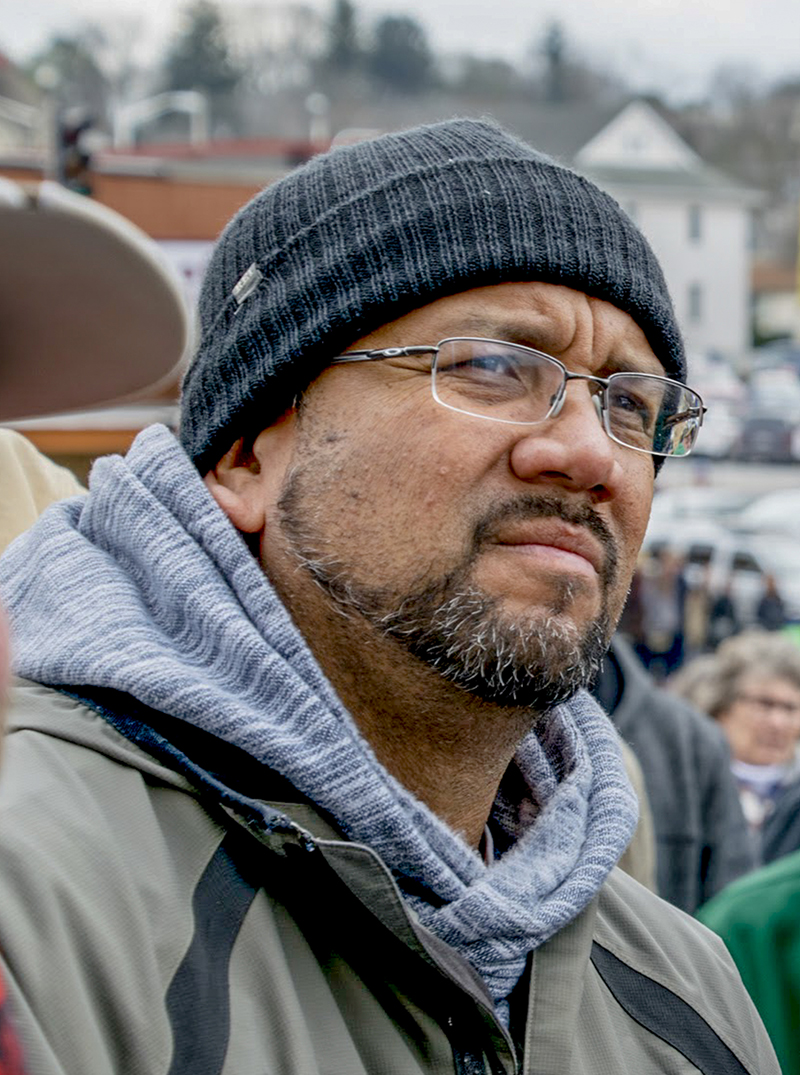 SUMMARY: Dr. Carlos Alemán, associate professor in the School of Communication Studies, receives the President's Purple Star Award for Community Service and Volunteerism this year.
---
Dr. Carlos Alemán, associate professor in the School of Communication Studies, will receive the President's Purple Star Award for Community Service and Volunteerism this year. Dr. Alemán will receive the award at the staff opening address this Friday, Aug. 24.
The community service award recognizes one member of the JMU community each year.
Dr. Alemán is an associate professor in SCOM and a JMU Professor in Residence at Harrisonburg City Public Schools. He grew up in a large Mexican-American family, in a small migrant farm town in California. For 21 years, Dr. Alemán has sought opportunities to serve Harrisonburg's growing immigrant community and cultivate multiculturalism and inclusivity on the JMU campus. Of these efforts, the one he is most proud of is the Shenandoah Valley Scholars' Latino Initiative (SLI), which he helped found locally in 2012.
SLI a non-profit organization that provides sustained learning and mentoring opportunities to local, under-resourced Latinx high school students. SLI quickly grew from mentoring three undocumented sophomore students in year one, to annually serving 45 students at two high schools. Dr. Alemán has continuously served on SLI's board of directors and collaborates with local high school teachers and professionals as SLI's coordinator for academic, mentoring, and leadership programs.
High school students stay in the program for three years. Dr. Alemán meets with the students weekly after school by leading SLI's Early College Seminar, a 15-week college level course on communication, writing, and critical analysis. He also maintains a mentoring relationship with the 20 SLI alumni now enrolled in colleges and universities.
Through SLI, Dr. Alemán collaborates with local immigrant agencies and empowerment organizations, such as New Bridges Immigrant Resource Center and On The Road Collaborative, and with university programs, such as JMU Centennial Scholars and the School of Media Arts and Design (SMAD) to bring students, community and campus together.
Since 2012, undergraduate Centennial Scholars have served as college mentors for SLI students. Since 2013, Dr. Alemán and Shaun Wright have connected students of SLI and SMAD to produce short films of local immigrant youth, and then publicly screen these productions in the DocFest film festival. Since 2014, Dr. Alemán has directed students majoring in Communication Studies to lead, organize and host the SLI Leadership Retreat and college access day on the JMU Campus. The retreat addresses the specific questions and particular issues of college access faced by the immigrant and first-generation students. Since 2015, SLI has awarded more than $125,000 in privately donated college support awards to its graduating students and is committed to another $50,000 in 2019 and 2020.
More importantly, Dr. Alemán has helped SLI students to achieve their college dream by securing financial support and enrolling in such schools as Harvard, University of Virginia, Virginia Tech, George Mason University, Eastern Mennonite University, Shenandoah University, Bridgewater College, Blue Ridge Community College, and JMU. Two former SLI high school students are currently members of JMU Centennial Scholars Program.
Through the JMU President's Office, Purple Star Awards recognize an employee's outstanding efforts and achievements that contribute to the success of the university during the prior year.
The University strives to promote the success of faculty and staff who contribute and support the University through their daily interactions, research, and commitment to JMU. In support of the Governor's Award program, JMU has established the President's Purple Star Awards to recognize the contributions to the University made by faculty and staff.
Past winners of the Purple Star Award can be found here.