News
Matt Trybus
---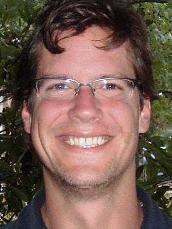 When Matt Trybus visited Honduras as a learning partner for JMU's Community Services Learning program, he saw firsthand the cycle of poverty that has plagued the nation for generations. He also met people working to change a country where children often are forced to choose work over education. "During my first trip to Progreso," Matt says, "we spent the week with a founder of Organization for Youth Empowerment. We became fast friends as we have much in common, particularly that we want to leave the world a better place than when we entered it. OYE aims to build a larger youth movement, where young people have a space to speak and listen to each other. Through financial and individual support, students experience academic success, as well as self-sufficiency through programs that focus on education, health, economic development, sports, art and culture. The goal is to create youth leaders who are agents of positive change in Honduras." OYE is changing lives.
In Matt's day job, he's an access specialist with JMU's Office of Disability services. He and his colleagues work to change the culture for those with disabilities. He wants to do the same for Hondurans. Last year, Matt joined the board of OYE. His commitment, though, is hardly perfunctory. In addition to working directly with OYE, Matt and his wife Mary Clay, a social work professor at Mary Baldwin, are also using their passion for running to raise funds for OYE by running in the Richmond half-marathon. Matt adds, "And there will be many more trips to Honduras!"
"Change is a force, but not an end, that allows us countless possibilities to grow, to open our minds and our hearts, to see opportunity and hope, and to overcome the limitations we create for ourselves and those around us."