The Forbes Center for the Performing Arts to Host Holiday Food Drive Benefiting the Blue Ridge Area Food Bank
Held November 6 - December 15 Benefiting the Blue Ridge Area Food Bank
College of Visual and Performing Arts
---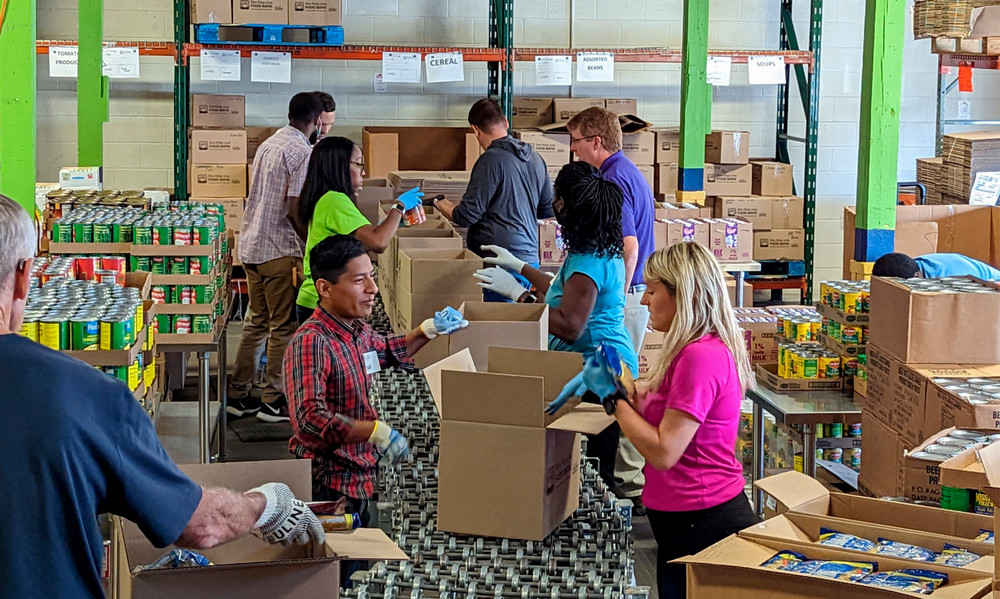 The Forbes Center for the Performing Arts at James Madison University is hosting a Holiday Food Drive from November 6 through December 15, 2023, benefiting the Blue Ridge Area Food Bank and the people they work with. Food donations will help to ensure people in need across 25 counties and eight cities in central Virginia have access to enough food each month.
Those interested in joining the cause can drop off their food donations at the Forbes Center in designated bins in the lower lobby adjacent to the Main Box Office or upstairs in the Grand Lobby any time between 9 am to 10 pm Sunday through Saturday. We are encouraging all audience members, community supporters, faculty, staff and students to join this critical effort. "As one of the largest performing arts facilities in the Valley, we want to encourage everyone including our JMU family to support this food drive to alleviate hunger in our area" said Forbes Center Executive Director Regan Byrne. "We want to help spread the word to those who can make a difference in the lives of families in need during the holidays."
Items most needed include:
Canned soups, stews and chili – low sodium
Canned veggies – low sodium
Cereal – low sugar, whole grain
Peanut or almond butter – low sugar
Spaghetti sauce – low sugar
Boxed mac and cheese
Pasta and rice – whole grain
Canned tuna and chicken
Paper products
Baby food, formula and diapers
Soap and feminine products
Toothbrushes
The Shenandoah Valley branch of the Blue Ridge Area Food Bank serves approximately 24,300 people every month and other areas benefiting include Lynchburg, Winchester and Charlottesville. One of 12 individuals in the Food Bank's service area lives with food insecurity, unsure of how they will get their next meal. The need for food assistance has significantly increased during the economic decline brought about by the pandemic. As many as tens of thousands in our service area have lost their employment leading many families to seek assistance from a food pantry for the first time. 
Even in more prosperous times, those who depend on the Blue Ridge Area Food Bank are still the most vulnerable – seniors on fixed incomes who struggle to meet their basic needs and children who require proper nutrition during their developmental years for optimal growth and well-being.
Please consider donating non-perishable food and other items needed at the Forbes Center to benefit the Blue Ridge Area Food Bank during our Holiday Food Drive. Together we can raise awareness about hunger in our community and provide access to food for those who need it most.
For more information about the Blue Ridge Area Food Bank, visit https://www.brafb.org/. For information on the Forbes Center for the Performing Arts and upcoming shows, visit https://jmuforbescenter.com/.