Madison Art Collection unveils exclusive works of art
Pieces range from ancient Egypt and Rome to clothing and jewelry from Africa and Japan
College of Visual and Performing Arts
---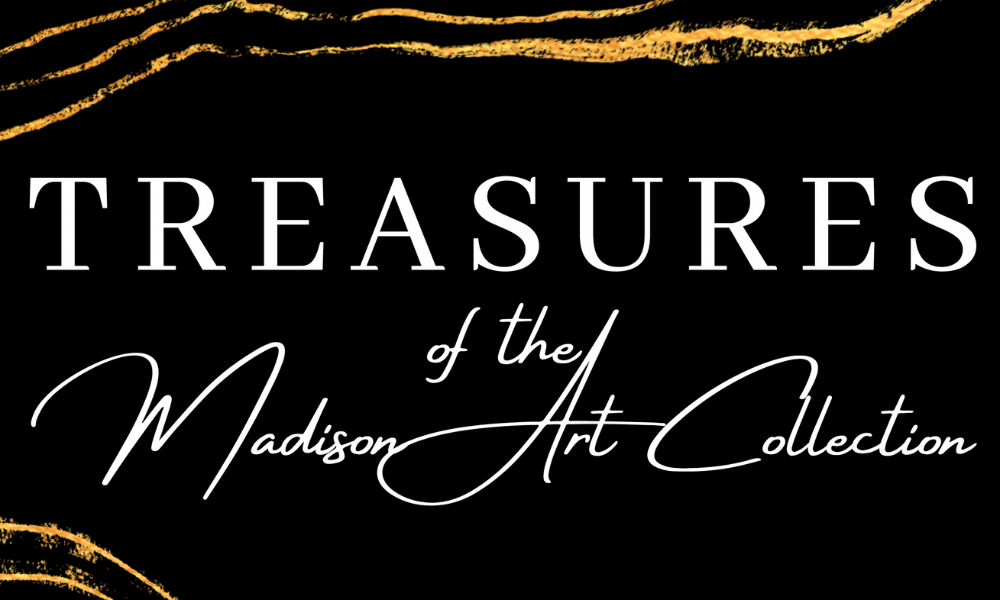 The Madison Art Collection opened its doors this fall to welcome its first exhibition of the 2023-24 academic year, Treasures of the Madison Art Collection, located in the Festival Conference & Student Center, Room 1010. 
Treasures of the Madison Art Collection presents artifacts of ancient Egypt to historic clothing, from Japanese prints to Roman Imperial coins. This exhibition also includes items from James Madison University's Historic Clothing Collection, many of which are displayed for the very first time.
The preparation for this exhibition has been nothing short of meticulous. Over the span of three years for each exhibition, the MAC has dedicated itself to curating a unique showcase of student research conducted between 2020 and 2023. A significant portion of the efforts went into two academic years of intensive collections work, where students had the remarkable opportunity to intimately engage with their chosen objects. The approach for selecting artifacts was equally distinctive, granting students the freedom to pick items that resonated with them.
This group of student interns exhibited a deep fascination with ancient art, resulting in an array of pieces hailing from ancient Egypt and Ancient Rome. Additionally, these pieces aimed to celebrate wearable art by featuring clothing and jewelry from African countries and Japan, as well as treasures from JMU's Historic Clothing Collection.
What should visitors expect for the remaining time it's open, you may wonder? "Visitors should expect the unexpected! This show highlights the broad range of items in MAC. They are quite different in terms of style, material, and scale ... It's an exploration of the unexpected, an adventure through the rich tapestry of human creativity and history," said Virginia "Ginny" Soensken, director of the Madison Art Collection and Lisanby Museum.
Treasures of the Madison Art Collection remains open through Oct. 27, 2023. For more information on how to visit the exhibit or any questions you may have, visit https://www.jmu.edu/madisonart/lisanby-museum.shtml.