Forbes Center Recognizes Community Volunteers this National Volunteer Week; Hosts Upcoming Trainings for New Volunteers
College of Visual and Performing Arts Stories
---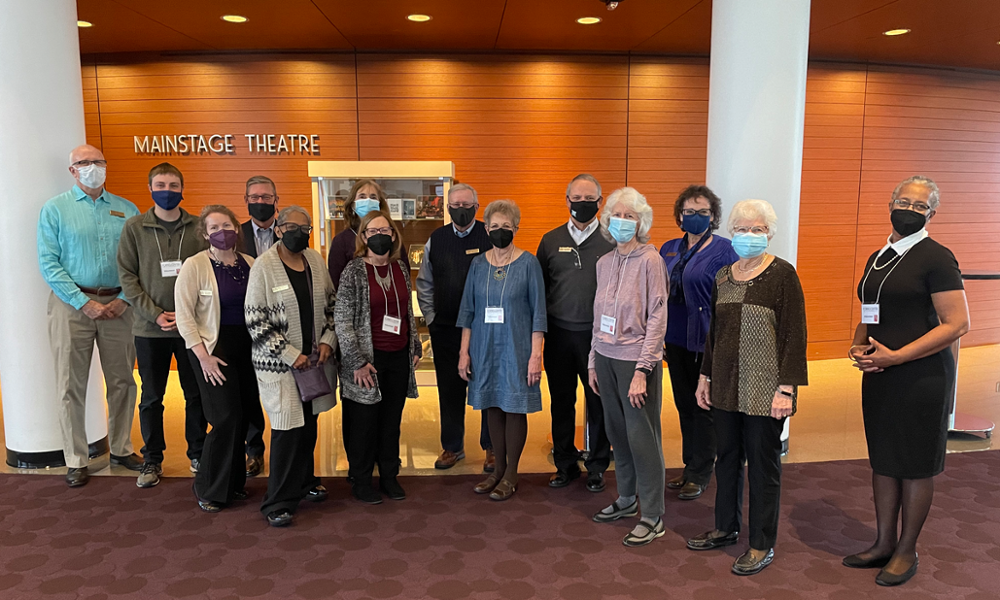 April 18, 2022 - The Forbes Center for the Performing Arts at James Madison University is recognizing its 141 community volunteers this National Volunteer Week at its 2021–2022 Masterpiece Season performance of Fiddlin' with Stories featuring master storyteller Charlotte Blake Alston and jazz violinist Diane Monroe on Tuesday, April 19 @ 6:30 pm in the Forbes Center Concert Hall. Volunteers were offered free tickets to see the show, which celebrates the role of  stringed instruments in African and African American culture and history. Since the Forbes Center opened in 2010, volunteers have served over 52,000 hours.
The Forbes Center is also recruiting new community volunteers. It will host upcoming training sessions on Monday, May 2 @ 5 pm; Tuesday, May 3 @ 6 pm; Wednesday, May 4 @ 7 pm; and Thursday, May 5 @ 5 pm. Sessions last approximately one hour.
The Forbes Center is seeking community volunteer ushers to greet patrons, hand out programs, scan tickets at the door, escort patrons to their seats and provide information about the facility. Ushers are also called upon to control unauthorized access to the venues, help facilitate latecomer seating, enforce theatre policies, and assist with the safe and timely evacuation of the audience in the case of an emergency.
Whatever shows ushers work, they see for free. Volunteers also receive invitations to special events and can earn complimentary tickets to use themselves or to share with friends!
Interested parties should email forbescentervolunteer@jmu.edu OR fill out a Forbes Center Volunteer Form at https://www.jmuforbescenter.com/about/volunteer.shtml.
Fiddlin' with Stories is a Forbes Family Fun event sponsored by Shenandoah Valley Airport. The 2021–2022 Masterpiece Season is sponsored by Kathy Moran Wealth Group.
This engagement of Fiddlin' with Stories is funded through the Mid Atlantic Tours program of Mid Atlantic Arts Foundation with support from the National Endowment for the Arts.
Photo of voluteer ushers at an April 2022 performance by Cady Hockman.