College of Visual and Performing Arts Stories
CVPA Scholarship Series: Kaylei Kipper
---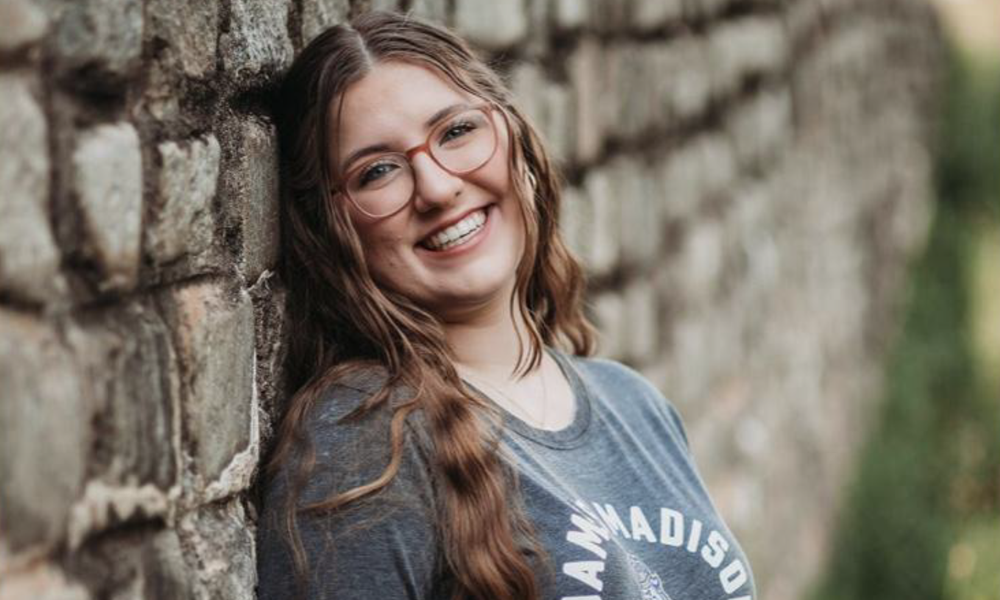 Hometown: New Kent County, Virginia
Major(s)/Minor(s): Theatre major
Scholarship(s): Madison Award for Academic Excellence
What does it mean to you to have received a Madison Award for Academic Excellence?
I was incredibly honored to receive the Madison Award for Academic Excellence. I wanted to study theatre with a concentration in education, and when I began searching for colleges, it became evident that JMU was the best option in Virginia for the path I wanted to take. In my interview for the theatre major, I talked about my passion for all aspects of theatre and teaching young people. I was so happy to see my passion supported by the College of Visual and Performing Arts.
Photo of Kaylei Kipper courtesy of Kaylei Kipper.