College of Visual and Performing Arts Stories
CVPA Scholarship Series: Meagan Sill
---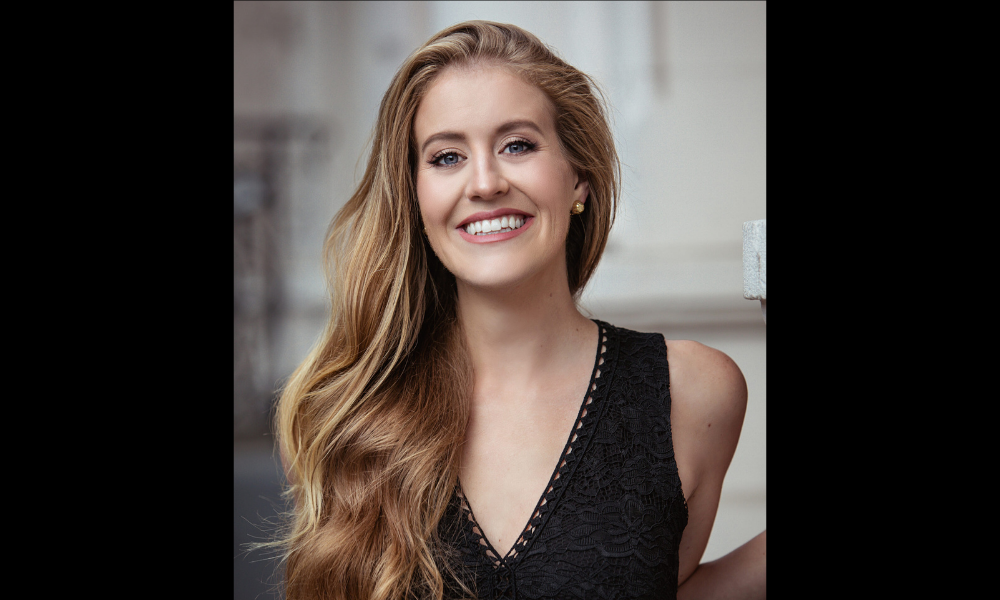 Hometown: Sterling, Virginia
Major(s)/Minor(s): Vocal performance major, jazz studies minor
Scholarship(s): 2012–2013 School of Music General Scholarship and 2012–2013 Opera Scholarship
What does it mean to you to have received a School of Music General Scholarship and Opera Scholarship to study vocal performance at JMU?
As every artist knows, our field is one of imagination and creativity that cannot be dependent on the funds that we have, or in most cases, do not have. The scholarships gave me the means to study, the support for a contract-to-contract workload, and the start-up money for my first professional auditions after graduation. 
What does the Giving Day 2022 theme "Dukes 2gether" mean to you? Share a time when you were a part of Dukes working together while at JMU.
The JMU School of Music is entirely composed of Dukes working together. Every production, every ensemble, and every discipline within the School of Music requires collaboration, both artistically and logistically, to achieve success. 
My entire experience as a musician at JMU involved working together with fellow Dukes. I particularly remember a production of The Mikado where we had an understudy step in last minute. It happens all time in the professional performance world, but as students learning how to put a production together, it was a valuable opportunity to learn how to be supportive colleagues for each other, how to adapt to change as an ensemble cast, and how to take direction as a group. 
You made your European debut in 2021 with the Rossini Festival in Bad Wildbad, Germany, where you were awarded the 2021 Inge-Borkh Stipend Prize. What professional experiences led to that accomplishment and performance opportunity?
After graduating from JMU and completing my graduate studies at the Jacobs School of Music at Indiana University, I began taking auditions in New York and abroad. This led me to the Teatro Nuovo Bel Canto Festival in New York, work with the Washington Concert Opera who specializes in rare bel canto works, and then eventually abroad to the Rossini Festival in Bad Wildbad, Germany. I am proud of the opportunities I have had thus far, and I give credit to JMU and the School of Music for giving me my first bel canto role in an opera (Adina in L'elisir d'amore)!
You have 15 years of formal dance training. What opportunities have resulted from experience/skill in multiple disciplines?
It is crucial for all musicians and artists to create for themselves a patchwork income, which for me has meant using all my various skills and training to supplement my performance career. When I am in between contracts, I am teaching piano and voice lessons, choreographing, picking up gigs as a jazz singer, and even selling my artwork. A multidisciplinary approach to the arts is the best way to ensure a sustainable and meaningful life as a full-time artist. 
How did JMU prepare you for the real world/what you're doing now?
JMU did a great job in preparing me for a performance career by providing a curriculum that covered all skills required for operatic performance and musical proficiency (language classes, music theory, music history classes, opera history classes, piano class, song repertoire class, and an abundance of performance opportunities) as well as connecting me with a fantastic one-on-one vocal instructor. Mrs. Brenda Witmer was the first significant voice teacher of my career, and she will always hold a special place in my memory as well as my vocal technique. 
How do you continue to hone your craft and what are your career aspirations?
I continue to hone my craft every day through consistent practice, by maintaining my artistic vision for myself and my voice, and through guidance from my trusted colleagues and collaborators.
I aspire to continue to perform, both stateside and abroad, and to always be in the service of art and all things creative.
Meagan Sill headshot by Stephen Dillon.