College of Visual and Performing Arts Stories
CVPA Scholarship Series: Anna Stegmeier
---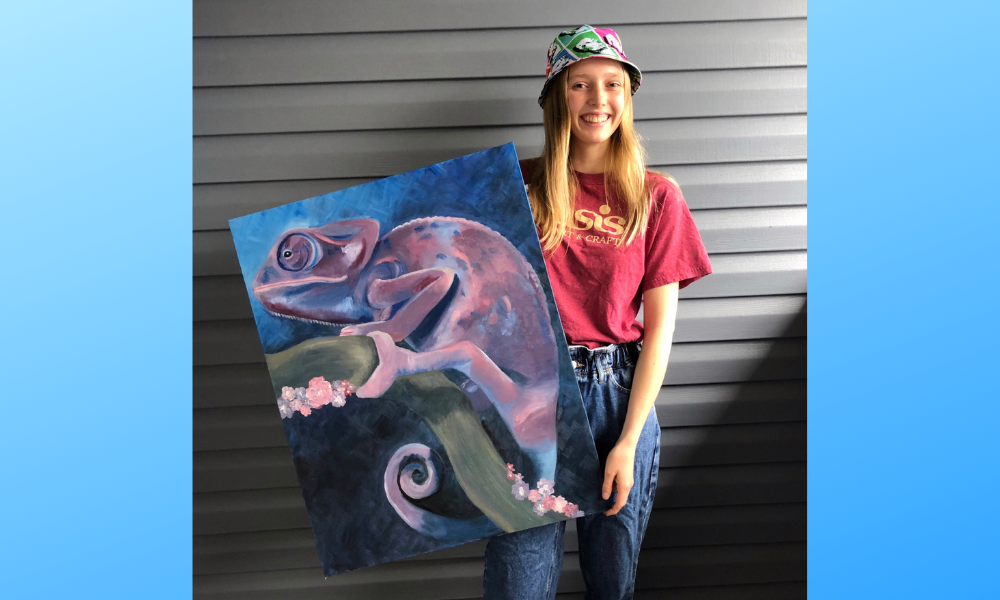 Hometown: South Riding, Virginia
Major(s)/Minor(s): Studio art major, art education licensure
Scholarship(s): Dr. Jay D. Kain Art Education Scholarship, 2020–2021 Perry Scholarship, Glen Smith Memorial Scholarship
What does it mean to you to have received the Dr. Jay D. Kain Art Education Scholarship, 2020–2021 Perry Scholarship, and Glen Smith Memorial Scholarship?
I am appreciative of all the help I have received from the JMU community to further my educational goals. I intend to become a high school art teacher who advocates for community work and inclusiveness within the classroom.
What does the Giving Day 2022 theme "Dukes 2gether" mean to you? Share a time when you have been a part of Dukes working together while at JMU.
With the generosity of CVPA, I used my research grant to curate a JMU Student Art Show that takes place in February 2022 at OASIS Fine Art & Craft in downtown Harrisonburg. I witnessed Dukes working together to bring art to our local community. There are 18 student artists displaying their work, and two music students performed live at the show opening. The show has received an immense amount of support from professors and board members of the JMU School of Art, Design and Art History, who helped to advertise the event. Finally, OASIS members and the local community have been a great help with setting up the show.
Photo of Anna Stegmeier courtesy of Anna Stegmeier.