CVPA Spotlight Series: Shane Michaelson
College of Visual and Performing Arts Stories
---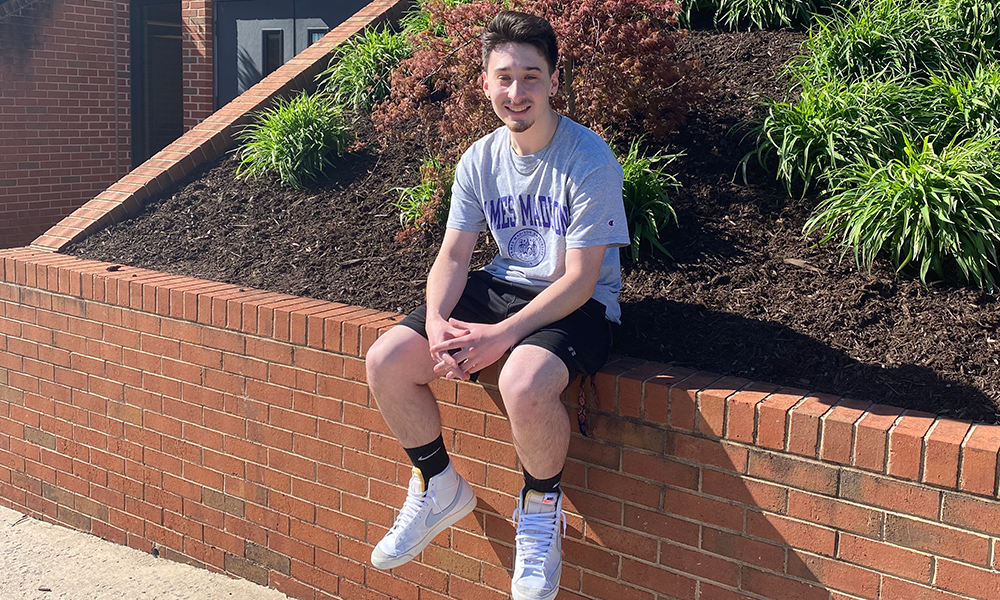 SUMMARY: Freshman Shane Michaelson is the recipient of an Art Scholarship and Room Award.
---
By Jen Kulju ('04M)
Shane Michaelson has enjoyed drawing since he was young, following in the footsteps of his father and grandfather. His father was in the Army, which meant Michaelson's family moved around a lot during his childhood—13 times, in fact, before landing in Alexandria, Virginia. "My father showed me his sketchbook sometimes. He earned a master's degree in kinesiology and drew the human body and muscles with amazing detail," shares Michaelson. His father's father made a living as an artist/graphic designer, and Michaelson says his grandfather showed him "hundreds of drawings of building advertisements, designs and sculptures" he made. From drawing, Michaelson expanded into graphic design. "The more I did it, the more I learned it was the only type of work that didn't feel like work at all."
Michaelson decided to pursue graphic design at JMU because of "the overall environment, the people, and the art program." He received an Art Scholarship and Room Award, which Michaelson says gave him a boost of motivation and pride in his art. Despite COVID, Michaelson has had a "fun time" his freshman year. He recently took up skateboarding and is in the new JMU Skate Club. Michaelson is also part of a small gaming community at JMU, where he is continuing his lifelong passion for playing video games—a hobby that led him to an interest in media content creation, social advertisements and e-sports, all of which influenced and inspired his path to graphic design. After a year of art fundamental classes, Michaelson is looking forward to his graphic design courses in the fall and to potentially pursuing art education licensure later in his college career.
Photo courtesy of Shane Michaelson