CVPA Spotlight Series: Gregory Pergerson
College of Visual and Performing Arts Stories
---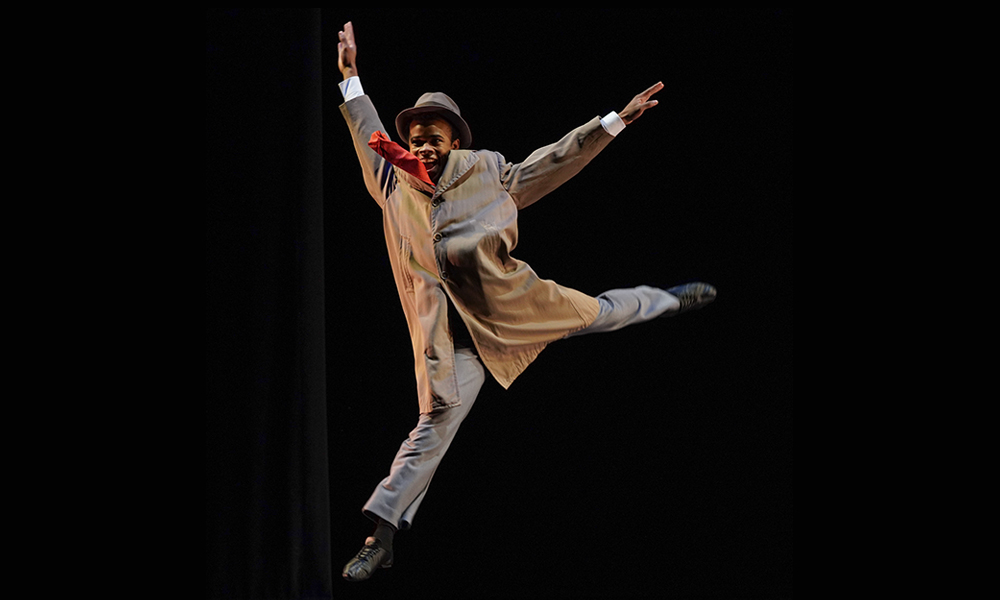 SUMMARY: Senior Gregory Pergerson is the recipient of the Don Albright Scholarship.
---
By Jen Kulju ('04M)
Gregory Pergerson grew up dancing with his mom to '90s "old soul" R&B and hip-hop artists like Salt-N-Pepa as well as putting on shows choreographed by him and his three sisters. He was an athlete who played baseball and ran track. In middle school, Pergerson was required to take an arts elective, so took chorus, band, and then theatre—which stuck and led him to audition for the Specialty Center for the Arts (SCFA) at Thomas Dale High School in Chester, Virginia, a suburb of Richmond. He got in and "started doing musicals," but realized what he liked most about the musicals was the dancing. Pergerson also participated in jazz show choir at SCFA, where his interest in dance intensified. When it came time for college, Pergerson decided he was going to chase his dreams and passionately pursue a dance degree.
"After visiting, having friends on campus, and being able to connect with current students and alumni, I decided on JMU," shares Pergerson. "JMU also has a reputation for networking students into the working world, and I liked that I would be earning a B.A. (versus a B.F.A.) so that I could experience different classes and opportunities." As a senior dance major graduating in May 2021, Pergerson has been a member of JMU's Contemporary Dance Ensemble since his sophomore year and a member of JMU's Virginia Repertory Dance Company since his junior year. He has also been a member of the hip-hop Mozaic Dance Team since his freshman year and currently serves as vice president. A first-generation college student, Pergerson has been the recipient of the Don Albright Scholarship for the past four years, which he says has meant a lot to him financially—relieving the stress of having to work full-time, especially during COVID—but also emotionally because of the connection that he has made with Donald Albright and partner Earlynn J. Miller. "We would have 'tea time' once a semester before the pandemic hit," says Pergerson. "I love them dearly. They became my grandparents away from home."
Photo of Pergerson performing Daniel Nagrin's 1948 solo Man of Action in Dancescapes, featuring Virginia Rep, by Richard Finkelstein, 2019.