College of Visual and Performing Arts Stories
CVPA Scholarship Recipient: Josh Smead
---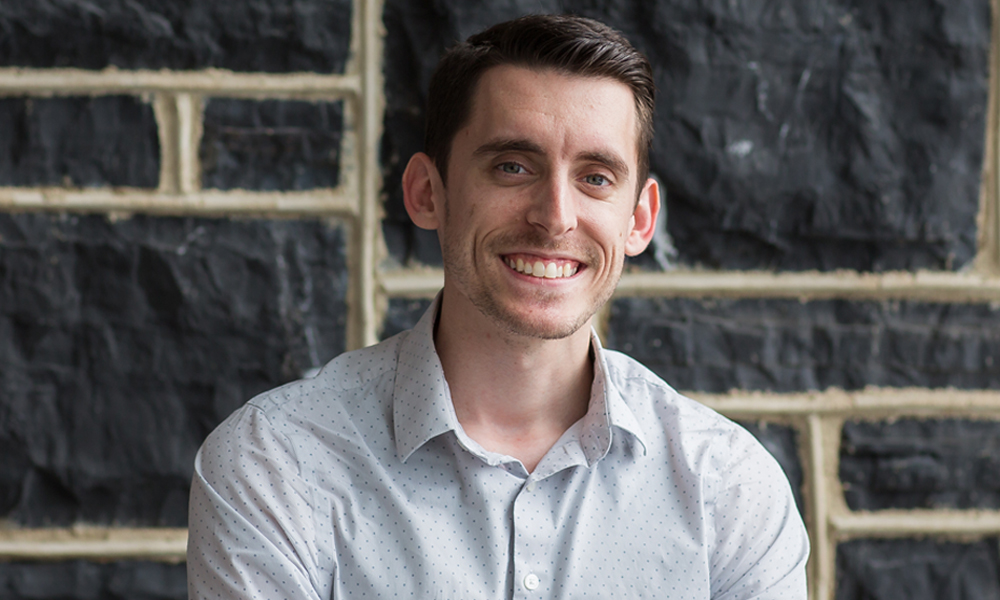 SUMMARY: Josh Smead, who graduated with a degree in art history from JMU in 2012, received a College of Visual and Performing Arts scholarship to pursue his studies.
---
By Jen Kulju ('04M)
JMU art history major Josh Smead ('12) says he was "in the right place at the right time" when he was offered an internship to study the Charles Lisanby Collection. Smead, who was working as the building manager at Festival in Summer 2010, was delivering buffet tables to the room where the old Gallery existed when he came in contact with Dr. Kate Stevens, director of the Madison Art Collection (MAC) at James Madison University (now interim associate dean for JMU's College of Visual and Performing Arts). Dr. Stevens had been admiring the work donated to JMU by Charles Lisanby, the only production designer to be inducted in the Television Arts and Sciences Hall of Fame, when Smead began asking questions about the Collection. In a matter of minutes, a door opened for Smead that significantly impacted his career path.
As curator of the Charles Lisanby Collection, Smead inventoried Lisanby's lifetime work—film collections and paintings, drawings, photographs, personal works and sketchbooks by the thousands. Smead digitized Lisanby's entire 8-millimeter film collection and put it onto iPad format video, allowing greater accessibility to the artist's work. Smead researched the careers of Lisanby and pop artist Andy Warhol during the time they had close ties in the 1950s, and exhibited the findings. "My experience at the MAC directly fed into my experiences after JMU," shares Smead, who graduated with a Master of Architecture degree from Iowa State University in 2016 and now works as an associate architect specializing in sports architecture for Crawford Architects in Honolulu, Hawaii. "I did not think I would end up Hawaii," says the Harrisonburg native who grew up going to JMU football games and cheering on the Dukes with a "mom, dad, brother, sister and a couple of aunts and uncles" who attended Madison.
Photo by Tiffany Showalter