College of Visual and Performing Arts
JMU Hosts First Broadway Intimacy Director for Workshops and 'Me Too' Panel Discussion
---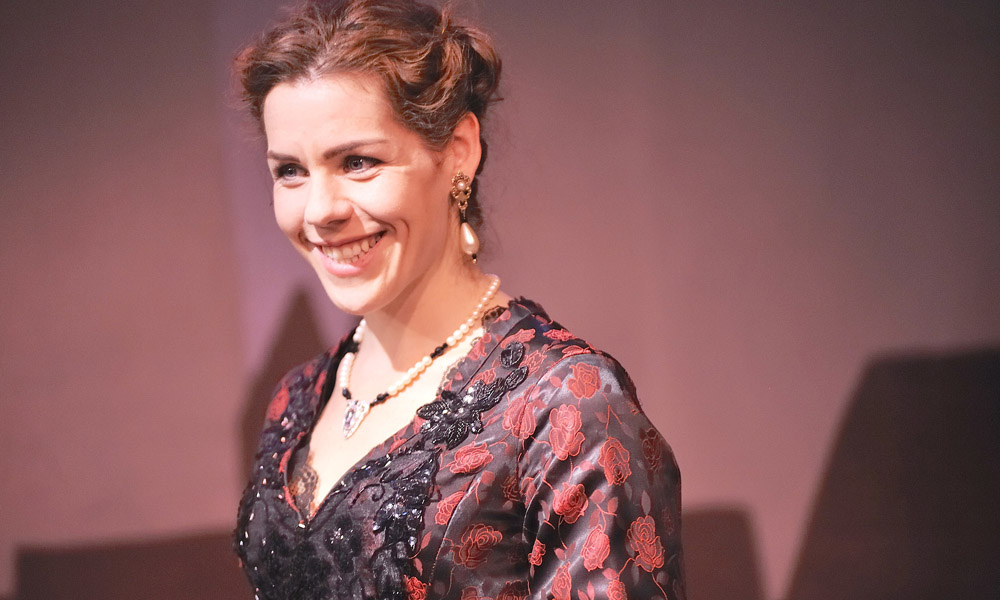 November 5, 2019 - The School of Theatre and Dance at James Madison University welcomes Claire Warden, the first intimacy director on Broadway, to campus for student and faculty workshops from Wednesday, November 6 through November 9, 2019. Warden will also speak in a panel discussion titled Shaping Safer Spaces in a "Me Too" Movement: Strategies from Across Disciplines on Friday, November 8 from 7-8:30 pm in JMU's Miller Hall – Room 1101. The discussion is free and open to the public.
Theatre professors Ben Lambert and Dr. Jessica Del Vecchio worked to bring Warden, who was named one of "10 Broadway Players to Watch" by Variety in October 2019, to JMU. All theatre and musical theatre students will attend a workshop, as will all faculty members in the School of Theatre and Dance. "Student and faculty members are excited that Claire is coming to campus. The workshops for both students and faculty ensure that everyone is on the same page with regards to issues of intimacy on productions going forward," says Del Vecchio.
Warden also serves as the director of engagement for Intimacy Directors International, which is working on a process to make sure that actors involved in a production are consenting and comfortable and that the intimacy scenes look as real and authentic as possible while taking place in a safe space, according to Del Vecchio. "Historically, there have been power dynamics between directors and actors that have been taken advantage of, and there have been incidents when actors have taken advantage of other actors during intimate scenes in performances."
The panel discussion features Dr. Laura Merrell in JMU's Department of Health Sciences, Dr. Demetria Henderson of JMU's College of Business, and Arianna Sessoms of the Green Dot violence prevention program at JMU. It is moderated by Del Vecchio, who says the discussion will focus on issues of consent in the performing arts and health profession, workplace harassment and resilience, and intervention.
Published: Tuesday, November 5, 2019
Last Updated: Tuesday, November 5, 2019