College of Visual and Performing Arts
JMU Play is for 'Everybody' and Features JMU Alumna/'Hamilton'-on-Broadway Engineer as Sound Designer
---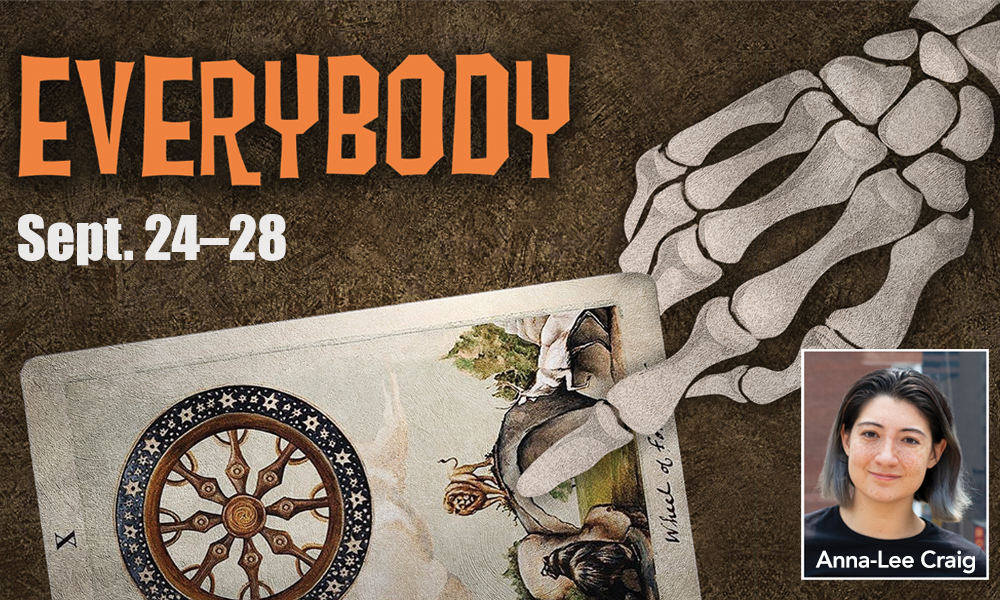 September 17, 2019 - The James Madison University School of Theatre and Dance is welcoming back JMU alumna and Harrisonburg native Anna-Lee Craig as the sound designer for the production of Everybody, a 2018 Pulitzer Prize Finalist for Drama and a modern riff on the 15th-century play Everyman about Christian salvation and how to achieve it. Craig, who graduated with a bachelor's degree in theatre from JMU in 2011, currently works as the A2 on the Broadway production of Hamilton.

"Annie is an established professional and works very creatively," says JMU faculty director Dennis Beck. "She has a lot of technical knowledge about sound engineering and knowledge about design." According to Beck, sound does the work of the set in some scenes, creating a sense of atmosphere and location—so is of particular importance in Branden Jacobs-Jenkins' Everybody. Jacobs-Jenkins is a 2016 MacArthur Fellow and "one of this country's most original and illuminating writers." (The New York Times)

Featuring a cast of 10 that includes eight students from the JMU School of Theatre and Dance and two children from the community, this morality play asks the question, "What happens when Death comes knocking?" The character Everybody protests, so is given the option of taking along someone else. The four Somebodies (who each play multiple roles like Friendship, Stuff, Strength, and Beauty) and Everybody are selected by lottery at each performance, resulting in 120 different possible casting combinations. Will anyone decide to accompany Everybody in death?

Beck says the play is "not about death as much as it is about how we live our lives." "It is a comedy that is accessible and has a set of messages for 'everybody.'"

In addition to Beck and Craig, the artistic staff includes JMU students Sierra Orr (assistant director), Ashley Nicole Cabrera (stage manager), Daniel McGann-Bartleman (lighting design), Katerina Moser (costume design), Tim Snider (properties) and Emma Cummings (dramaturg), as well as guest scenic designer Brian Ruggaber from The University of Memphis.

Everybody takes place Tuesday-Friday, September 24-27 @ 8 pm and Saturday, September 28 @ 2 pm and 8 pm at the Forbes Center for the Performing Arts.
Tickets are $15-$16. For tickets, visit www.jmuforbescenter.com or call the Forbes Center Box Office at (540) 568-7000.
EVERYBODY is presented by special arrangement with Dramatists Play Service, Inc., New York.